Ohio Wildlife Control News And Private Animal Control Service Announcements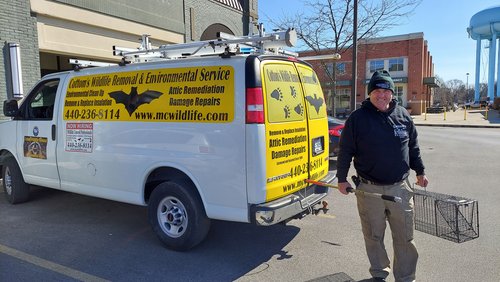 Pictured here is Mike Cottom Sr., who founded the Cottom's Wildlife Removal company in Ohio in 1986. He has been trapping animals full-time since 1986. He is posing in front of one of the CWR pest control trucks parked in Upper Arlington near Columbus, Ohio.  The legendary local nuisance animal trapper is holding a humane animal handling/control pole (catch pole) in one hand and a professional animal trap used to catch groundhogs in the other hand. The steel mechanical live cage trap is non-lethal (humane) and features double doors.
CWR is one of Ohio's most experienced private animal control companies (non-governmental organization) and was founded in Columbia Station, Ohio to serve the wildlife control needs of Ohio residents.
2022 Nuisance Wildlife Trapping, Private Animal Control, Pest Control And Wild Animal Management News For Ohioans
Cleveland, Columbus, Cincinnati, Toledo, Dayton, Marietta, Youngstown and Akron Wildlife Removal, Pest Control, Extermination and Nuisance Animal Control News
Information To Help Keep Ohio Families And Businesses Healthy And Safe
Raccoon, Squirrel, Rodent, Groundhog, Skunk, Bird and Bat Removal News
Highlights And Featured Pest Control Solutions
Get a phone number for a local wildlife rescue and wildlife rehabilitation service or center near you in Ohio, here.
To talk with private animal control experts, animal control experts and wildlife experts from Ohio call 440-236-8114.
Posted On February 1, 2022

Call 440-236-8114 To Request An Inspection And Mice Extermination Services
The Cottom's Wildlife Removal company is one of the best mouse exterminators and pest control firms in Ohio.
If you have discovered a mouse infestation in your home or business you can start setting traps yourself or you can call CWR at 440-236-8114 to have the professionals get rid of mice quickly and affordably.
Posted On November 4, 2021
The Cottom's Wildlife Removal company of Ohio is trying to help protect bats in Ohio and to spread awareness – and so can you. Learn what is being done and how you can help protect bats and their habitats!
With terrifying threats like White Nose Syndrome, bats face a tremendous fight for survival. Populations are declining worldwide at an alarming rate – some species are becoming so rare they are hardly ever seen at all. Bats need all the help they can get and Conserve Wildlife Foundation (CWF) offers some simple ways to get involved and make a difference.
Since there are so many different threats facing bats, there are also many ways that they can be helped through conservation initiatives. Organizations all over the world are working to protect groups of bat species in different regions; the most effective methods of conservation will vary depending on the region and the biggest issues there.
The reduction of habitat loss is key to saving bats. Bat surveys should be undertaken before altering an area of forest of caves, and this should be implemented around the world on a local scale. Initiatives are also underway to reduce harmful tourism activities in bat caves and encourage the use of bat boxes in forests and gardens.
Bats are legally protected. Legal protection of bats varies widely around the globe. In the U.K. and most European countries, all bat species and their roosts are protected – including bats who have roosted in buildings – by domestic and international legislation. In North America, bats have protections in their natural environments and some laws protect bats when they occupy a home or building. However, several species of conservation concern such as little brown bats and Florida bonneted bats might be found in man-made structures.
Be sure to check with your local wildlife agency about restrictions on timing or method of removal.
We need bats if we want healthy and diverse ecosystems filled with a variety of organisms. Many bats feast on insects, some pollinate plants, and some bats spread seeds, too.
Try some of these ideas to help conserve bats.
Learn more about bats. One of the most important things you can do to help bats is to learn more about them and share what you learn with your friends and family. Check out these fun Bativities for some ideas. Bat Conservation International and BatWeek.org both provide a lot of information about bats and ways you can help.
Use iNaturalist. With an app on your smartphone, you can take part in citizen science by observing bats in a park or in your own backyard. Learn more about iNaturalist and add your own observations.
Build a bat house. Bats are running out of good places to roost, rest, and raise young. A backyard bat house will provide shelter they desperately need in your neighborhood or community. In national parks, staff work to protect natural habitat for bats to live in instead of building bat houses. Learn more.
In Parks
Stay out of caves when directed. The bats at risk for WNS often hibernate or raise young in caves. They need to be undisturbed so they can rest and raise their young. Also, it is actually unlawful to enter most caves on public lands.
Decontaminate before going in a cave. It may be possible for humans to spread WNS from one cave into another. Be sure to listen to rangers' directions for cleaning (or leaving behind) your shoes, backpack, and gear before entering a cave.
Tell a ranger if you see bats acting strangely. Rangers can take steps to protect both bats and people if a bat is behaving in an unusual way.
And no matter where you are, you can celebrate Bat Week in October every year!
March through September is the active time for bats in Ohio. Learn about monitoring and protecting Ohio bats.
A great way to help bat populations in Ohio is to build a bat house and count the number of bats that use the house. Being mindful and minimizing the disturbance of bat habitats or places that bats are known to hibernate helps their over-all population and ecosystems. A big factor that increases bat populations is to avoid the possible spread of White Nose Syndrome by people. Bats slowly reproduce, female bats typically have one pup at a time, so it is important for us to do whatever we can to protect our bats.
Bat roost monitoring surveys are used to identify locations where bat maternity colonies are roosting and determine the approximate size of the colonies. The data helps to understand where the bats are living and how the populations are changing. Little brown bats used to be the most common species of bats in Ohio; their population has declined by as much as 99% according to winter hibernacula counts.
If you have a colony of bats in your house, normally in the attic, it would be good a time to call a professional company to come to your house and carry out an exclusion. The most popular and recommended form of exclusion is a one-way door. This allows for the bats to leave on their own, as they would to forage at night, and then they would not able to get back into the house. When installing a one- way door, it is advised that you also bat-proof your house. Bat-proofing is a way to close off all possible entrances in a house. Due to the small areas that bats can fit into, it is best to have a professional do this.
If a bat is in your house and you have any question about whether the bat has been in contact with people or pets, you will want to have the bat captured and tested. Call your local health department and animal control agency for assistance. If professional assistance is not available, please follow the steps described in this video to safely capture the bat and save it for testing.
It is important to know that bats are protected in Ohio. Bat species are listed on both state and federal endangered species lists. Some bat species in  Ohio are listed on both state and federal endangered species lists. Federally listed threatened and endangered bat species are of importance to caves and mines. Six North American bats are listed as endangered under the Endangered Species Act of 1973.  All of these federally listed species are dependent upon caves or abandoned mines during all or part of the year.
These include the Florida Bonneted Bat, Gray bat, Indiana bat, Ozark Big-Eared Bat, Virginia Big-Eared Bat, Lesser Long-Nosed Bat and the Mexican Long-Nosed Bat.
Four species — the tri-colored bat, the little brown bat, the Indiana bat and the northern long-eared bat — are on Ohio's endangered list. The northern long-eared bat is federally listed as a threatened species under the Endangered Species Act. The Indiana bat was added to the U.S. list of endangered and threatened wildlife and plants on March 11, 1967 due to drastic declines in the species' population. Under the Endangered Species Act, listing protects the Indiana bat from take (harming, harassing, killing) and requires Federal agencies to work to conserve it.
New Bat Protection Rules Backed By Ohio Energy Group, Environmentalist Organization
Published by Ideastream Public Media on January 18, 2016
Written by Brian Bull
New federal rules will go into effect next month to protect a bat species ravaged by a fungal disease over the past decade. And two Ohio groups back the protections issued by the U.S. Fish & Wildlife Service.
With 30 states including Ohio reporting White Nose Syndrome, the quandary has been how to protect bat populations while not overly restricting development and forestry practices.
The new regulations make it illegal to harass, harm, or kill bats in affected areas. They also ban tree-removal within a quarter mile of such areas, and protect trees where young bats roost in June and July.
Shawn Bennett with the Ohio Oil and Gas Association (OOGA), supports the new federal rules. He says they allow – under certain conditions — for clearing land for pipeline development, among other energy activities.
"In Ohio, industries will still be required to do bat surveys to ensure they are not impacting areas where bats reside, and the rule still will not allow for oil and gas industries or any others to clear trees during summer months if near known roost sites."
The Great Lakes Chapter of the National Wildlife Federation, also backs the rules. The NWF's Frank Szollosi says bats devour many pests harmful to crops in the state.
"White Nose Syndrome itself is across all of Ohio's 88 counties," says Szollois. "It's important not just to oil and gas, real estate developers, but I would think that Ohio agriculture would be supportive of efforts to protect a species that provides such incredible ecosystem services to farmers."
But other industry and environmental groups aren't as receptive. The Independent Petroleum Association of America says the rules will drive up costs and hurt production, while the Center for Biological Diversity says it may challenge the regulations in court as insufficient protection for the mammals.
White Nose Syndrome disrupts the hibernation cycle of several species of bats, which has caused many to starve in the winter months. The northern long-eared bat has been particularly hit, with mortality rates hitting 90 to 100 percent of those affected, including those in Summit County's Liberty Park.
The new regulations take effect February 16th.
Ohio Bat Working Group
Communication and collaboration between bat-minded people.
Coexisting with Bats
Bats are critical to the health of natural ecosystems and human economies around the world, providing seed dispersal, pollination, and pest control services. Unfortunately, bats are often viewed in a negative light, stuck in a stigma that has been created and reinforced by literary and cinematic culture. In truth, bats are harmless and highly beneficial, and coexistence between bats and humans is critical to maintain the ecosystem services bats provide.
Like most wild animals, bats prefer to be left alone and avoid human contact. However, there are times when bats and humans cross paths and conflict or questions arise. The below resources are provided to help in such situations.
Bats in Buildings
The most effective solution to remove unwanted bats from a building is exclusion. This method involves placing one-way exclusion devices over the main access point(s) of the building. In Ohio, it is unlawful to perform an exclusion between May 16-July 31 if there are 15 or more bats inside a structure. A colony of 15 or more bats is likely a maternity colony (females with young), so exclusion is restricted in order to protect flightless bat pups. In situations where human health and safety is at risk, a property owner/designee may seek written authorization from the Chief of the Division of Wildlife to perform an exclusion during the restricted period. Visit here for more information.
What to do if you find a bat:
During the summer, bats are out flying almost every night hunting insects. Seeing bats flying around at dusk and throughout the night, especially under lights, is normal behavior. If you find a bat on the ground that appears sick, injured, or in need of care, contact a wildlife rehabilitator. Wildlife rehabilitators are trained professionals that care for wildlife until they can be returned to the wild.
Ohio Wildlife Rehabilitators in Ohio
Bats and Diseases
Bats are meticulous groomers and should never be mistaken for dirty animals. However, bats, like most mammals, can contract the rabies virus (though few ever do). Bats are also not alone from other wild animals in being a potential source of human disease. Please visit the below sites for more information on bats and diseases.
Rabies (the following information is from the Centers for Disease Control and Prevention)
Bats and Covid-19
Bats and histoplasmosis (the following information is from the Centers for Disease Control and Prevention)
10 Ways to Be A Friend to Bats [Information From The U.S. Fish and Wildlife Service – Midwest Region Endangered Species]
Be a citizen scientist. Reduce pesticide use. Join a bat conservation organization. Your steps can make a difference.
Be a bat ambassador!
Reduce pesticides
Promote natural bat habitat
Protect water quality
Put up a bat house
Be a citizen scientist
Avoid disturbing bats
Safely remove or exclude bats
Help out
Find out more
1. Be a bat ambassador!
Learn more about bats, and share what you learn with family or friends. Bats get a bad rap and we need your help dispelling myths about bats and helping people learn about these fascinating and beneficial animals. Spread the word … bats aren't scary!
2. Reduce pesticides
All of the bats that live in the Midwest eat insects – a single bat can eat up to 3,000 insects in a night! Bats are primary predators of night-flying insects, including many pest species. Feed a hungry bat by minimizing the use of pesticides in your lawn and garden.
3. Promote natural bat habitat
Around your home leave dead and dying trees where they don't create a hazard … these are favored roosting sites for bats.
4. Protect water quality
Protect streams and wetlands to provide clean water sources and good foraging areas for bats.
5. Put up a bat house.
Instructions can be found on Bat Conservation International's website at www.batcon.org/resources/getting-involved/bat-houses
6. Be a citizen scientist.
Many Midwestern States have bat-related citizen science projects. Examples are acoustic bat monitoring and summer bat roost counts. Contact the natural resource agency in your state to learn what is available.
7. Avoid disturbing bats.
Stay out of caves and mines where bats are hibernating in winter. If a bat is disturbed during hibernation, it may arouse and become active. This increased activity can lead to starvation if the bat's fat reserves are used up before winter is over.
8. Safely remove or exclude bats
If a bat accidently flies into your home, try to remove it safely without harming the bat. If bats take up residence in your home, use humane methods to exclude the bats. If you contact a professional to help with bat exclusion, be sure to ask them if they use humane methods. Safe removal methods can be found on the Organization for Bat Conservation website at batconservation.org/learn/bat-in-your-house/. Safe and humane exclusion methods can also be found on their website at batconservation.org/learn/nuisance-bats/.
9. Help out
Join an organization that focuses on bat conservation.
10. Find out more
Find out more about white-nose syndrome, a disease that has killed millions of bats, and help to avoid possible spread of WNS by humans.
Endangered Bat Species In Ohio Means No Tree Cutting
If you want to cut down a tree, April to October is probably the wrong time to do so.
Published by the Tribune Chronicle on April 25, 2021
Written by Nathanael Hawthorne
If you want to cut down a tree, April to October is probably the wrong time to do so.
That is according to Sarah Stankavich, bat survey coordinator with the Ohio Department of Natural Resources.
Various endangered species of bats are using trees to nest during that time, she said. By cutting down trees, it could be detrimental to the already dwindling species that call Ohio home.
Four species — the tri-colored bat, the little brown bat, the Indiana bat and the northern long-eared bat — are on the state's endangered list. The northern long-eared also is on the federal endangered list.
From April 1 until Oct. 1, ODNR encourages that trees not be chopped because it not only removes the bats' habitat, but it could kill bats sleeping in the trees. If a tree is cut and bats are killed, ODNR can go after those in violation, Stankavich said.
"If someone cuts down a tree and harms these species, we could pursue restitution charges against that person. It's kind of 'cut at your own risk,'" she said.
Stankavich said 10 species of bats are found in Ohio.
Behold, The Benefits Of Ohio's Bat Population
Posted On Farm and Dairy On August 27, 2021
Written By Barbara Mudrak
The little brown bat is one of the bat species listed as endangered in Ohio, and one of the 12 species susceptible to white-nose syndrome, a fungus that has killed more than 5 million bats in North America since 2006. However, studies show that little brown bats are changing their hibernation habits, sleeping alone instead of in clusters. The National Science Foundation says this may help them fend off the fungus and avoid extinction.
Bats have been getting a bad rap for hundreds, maybe thousands of years.
A Greek playwright referred to a bat from hell coming to suck a camel's blood in 417 B.C. Bram Stoker cemented their connection to evil when he had Dracula turn into a bat — among other things — in his 1897 novel.
Essential
But contrary to the myths that have built up around them, bats don't attack humans or get tangled in their hair, and vampire bats don't suck blood, just lick it. Instead, bats are essential to many ecosystems ranging from rainforests to deserts and are a boon to agriculture.
Bats disperse seeds and pollinate hundreds of species of plants. And because some of them eat roughly their own body weight in insects every night, they reduce crop damage and the need for pesticides.
According to the U.S. Fish & Wildlife Service, bats eat enough harmful insects to save this country's corn industry $1 billion a year. While many bat species eat insects, some feed on nectar and pollinate high-value crops like peaches, bananas, cloves and agave, a key ingredient in tequila.
Still, other species eat fruit and thus disperse seeds. Scientists say they may account for 95% of the seed dispersal responsible for early growth in recently-cleared rainforests.
Further benefits
Funded by the National Science Foundation, scientists have been studying other ways that bats benefit humans. For instance, their use of echolocation — emitting high-frequency sounds that bounce off objects, allowing them to navigate and find prey in the dark — inspired sonar and ultrasound.
Bats are the only mammals that can fly on their own power, not relying on air currents. Unlike those of birds and insects, bats' wings fold when they fly, like a human hand, which allows them to do a 180 with just three flaps. Studying the structure and dexterity of their wings may someday help improve the maneuverability of aircraft.
Bat researcher and neuroscientist Seth Horowitz says even the much-maligned vampire bat may help us in new ways. As they lick the blood that results from puncturing an animal's skin with their tiny canines, they emit a substance that prevents the blood from clotting. Studying this substance may lead to new ways to prevent or treat blood clots in humans, he said.
Ohio bats
In a video for The Ohio Bat Working Group, Marne Titchenell, Extension Wildlife Program Specialist with The Ohio State University's College of Food, Agricultural and Environmental Sciences, describes "A Year in the Life of an Ohio Bat."
Bat Habitat and Life Cycle by Marne Titchenell, The Ohio State University Extension
Video Posted On YouTube On January 7, 2021 by the School of Environmental and Natural Resources (SENR.OSU.edu)
From April through September, bats need somewhere to sleep or "roost" during the day. After all, they're nocturnal and fly around and eat all night, she said.
For the hoary bat — the largest bat species in Ohio — and silver-haired and Eastern red bats, that means hanging upside down in the canopy of a tree. Because they prefer to socially isolate when they snooze, they are called solitary bats.
Other species like to roost in big groups called colonies. If their resting place is in a forest, they'll sleep in hollows or holes in trees, or under bark that has pulled away from the trunk. The larger groups are made up of females and are called maternity colonies, while males form smaller bachelor colonies.
However, bats that hang together don't limit themselves to trees. They can also form colonies under bridges, in the eaves of buildings or barns, or in attics. More on that later.
The colonial species that hang out in Ohio include little brown bats, big brown bats, Northern long-eared bats and Indiana bats. Of the four, all but big brown bats are on the state's endangered list, Titchenell said.
Bats mate in the fall but don't give birth until the following year. Females are able to delay fertilization so that the young, called pups, will be born when insects are available.
The pups are born in May and June and are pretty chunky, about 20 to 30% of the mom's body weight. She puts a lot of energy into nursing them until they can fly and catch insects on their own, which takes at least a month. The females only have pups once a year. They can have between one and three, but the number is more often one. That's because bats can live up to 30 years, "so they don't have to have so many young per year. They can take their time," Titchenell explained.
Ohio bats hibernate from October through March, she said. The solitary bats are more likely to migrate further south to do that and some, like the hoary bat, may travel long distances, even to Mexico or Central America.
Colonial bats may migrate, but don't travel as far. Some stay in Ohio, hibernating in caves, abandoned mines and crevices in cliff walls, she said.
Dangers to bats
Some bats want their own space and hibernate alone, while others gather in huge clusters for their winter naps. That's not a good thing when it comes to white-nose syndrome, a fungus that has killed an estimated five million bats in North America since it was first documented in a popular tourist cave in New York in 2006. Since the fungus comes from Europe, scientists think a visitor brought it to the cave on clothing or equipment.
As bats hibernate, the fungus grows on their muzzles, wings and other body parts, causing skin lesions and, ultimately, death. Studies show that casualties in populations of solitary sleepers level off at some point, but not in populations that hibernate in clusters.
As if white-nose syndrome isn't bad enough, those charged with counting the casualties of wind turbines are finding more bats than birds, especially so-called tree bats. Scientists so far have found no explanation.
Meanwhile, other bat populations are suffering because of loss of habitat or other environmental changes, including declines in insect populations.
Great efforts are being made to conserve bats, including getting a better handle on their numbers and locations. From 2011 to 2020, staff and volunteers with the Ohio Department of Natural Resources Division of Wildlife did acoustic surveys to monitor bat populations in the wake of white-nose syndrome. This year, their methods were changed to follow the standards of the North American Bat Monitoring Network or NAbat, which is designed to monitor 47 bat species on the continent of North America, sending statistics to an international database.
House bats
Since bats are protected in Ohio, it's important to know what you can do — and when — if you discover a colony of bats in your attic. There are ways to evict them, like bat cones that allow them to go out but not back in. Or, you can make an exclusion device out of mesh netting.
"But it's important that you don't close them up, or prevent nursing moms from coming back in and feeding their pups," said Erin Hazelton, Wind Energy Administrator for the ODNR Division of Wildlife.
In fact, it's illegal in Ohio to exclude bats between May 16 and July 31, when females might be caring for offspring. That is, unless the Division of Wildlife gives permission.
"If they're in the house, that's a different story," Hazelton said. "We don't ask people to live with bats. They can have rabies, although the incidence is very low."
The Ohio Department of Health says if you do find a bat in the house and wonder if it has come in contact with people or pets, call your local health department and an animal control agency so the bat can be captured and tested.
"Our bats need help," Hazelton stressed. There are things that homeowners and landowners can do, like building bat boxes where bats can roost and females can have pups. The internet is full of instructions, she said.
Sarah Stankavich, a wildlife technician with the DOW who is also part of the Ohio Bat Working Group, made a video on creating a bat garden. In it, she suggests planting native flowers that bloom during the late day or night such as blue vervain, goldenrod, evening primrose and phlox. Bats also like herbs such as mint, marjoram, rosemary, chives and lemon balm, she said.
Bats don't land to drink, so they need an unobstructed source of water, like a small pond or pool. A birdbath will do, as long as it is full.
Stankavich advises maintaining large trees, especially if they have cavities or loose bark for roosting, and, if possible, having some natural (unmowed) lawn. Don't get rid of raked leaves in the fall, but keep them in piles; bats, butterflies, beetles and moths all benefit from leaf litter, she said.
The Ohio Bat Working Group, which has a Facebook page, and Bat Conservation International are good sources of information. They also have more ideas for those who want to help bats be more than doppelgangers for Dracula.
Posted On November 1, 2021
YouTube Video Posted On November 1, 2021 Titled "How To Get Rid Of Bats In Ohio Using Exclusion Devices & By Sealing Your Home, Attic, Walls, Chimney"
In this video the bat control professionals at the Cottom's Wildlife Removal company of Ohio show you how to humanely get rid of bats by installing exclusion devices over entrances and how to seal up holes in your house, attic, chimney, vents, garage, soffits and roof.
YouTube Video: How & When CWR Removes Bats From Attics In Ohio, Costs, DIY, ODNR Laws, Exclusion, Bat Guano Cleanup
In this video, professional and humane bat removal specialists Mike Cottom Sr. and Jr. from Ohio show you how to get bats out of your house or attic. Learn how to remove bats from your chimney, walls, basement, roof or garage. In Ohio, call 440-236-8114 for a home and attic inspection or to request bat removal and bat guano cleanup services.
Posted On September 15, 2021
Posted On August 26, 2021
Information On Bat Exclusion From The Ohio Division Of Wildlife
Posted On Facebook On September 10, 2019
If you had bats in your home over the summer, September and October are the best months for conducting a bat exclusion. Bats generally use the same roosts year after year, so they are likely to return to your home in the spring unless you take preventative measures.
Since many populations of bats are in trouble and it is illegal to kill bats, the recommended form of exclusion is some type of one-way door. When attached to their entry points, this allows the bats to leave on their own at night to forage, but does not allow them to get back inside the house.
Because bats can fit into spaces as small as 3/8", it is recommended you hire a professional to perform a bat exclusion and bat-proof your home. You can find a list of licensed nuisance control operators, here.
Local Professional Bat Removal Services Near You In Ohio
Posted On August 26, 2021
In Ohio, an effective and easy option for how to get bats out of a home, wall, garage, vent or attic is to call CWR at 440-236-8114 and request a home and attic inspection. If you were searching online for "bat removal near me", "professional bat removal near me", "bat removal companies near me", "best bat removal near me" or "bat removal services near me", and you live in Ohio, call 440-236-8114 to talk with an experienced and local bat removal specialist in your neighborhood.
Municipal, City And County Animal Control, Animal Care, Animal Rehabilitation And Animal Rescue Services In Ohio

Wildlife Rescue Services And Local Wildlife Rehabilitators In Ohio
Bat Removal, Bat Attic And Home Inspections, Bat Guano Removal, Bat Proofing And Bat Exclusion Costs In Ohio
Posted On July 14, 2021
Costs for bat inspections, bat removal, bat feces cleanup, bat sanitizing, bat guano decontamination, bat cleanup and bat exclusion services in Ohio start at $399. Rates for bat exclusion and bat proofing in Ohio start at $1,495. Bat guano removal costs start at $895 in Ohio.
Typical costs to remove bats from a home and to seal the entire house to prevent their return range from $2,000 to $5,000.
Costs to remove a single bat from a house in Ohio starts at $399. The average cost of bat removal and bat exclusion for a one story house is $1,495 to $3,000, $1,995 to $8,000 for a two story house and $2,995 to $40,000 for a commercial building or church. Bat guano removal, decontamination and sanitizing start at $895 in Ohio. The cost to remove bats in walls starts at 1,495. Costs to get bats out of attics start at 1,495. Costs to remove bat guano from walls starts at $895.
If you see signs of a bat infestation and you live in Columbus or Central Ohio, call a professional pest-control company such as Cottom's Wildlife Removal at 614-300-2763 for an assessment. Bat infestation assessments in Columbus and Central Ohio cost $399. If you live in Cleveland or Northern Ohio and have a problem with bats, call 440-236-8114. If you live in Cincinnati or Southern Ohio and need to get rid of bats, call 513-808-9530.  CWR pest control technicians will humanely remove the bats from the attic and seal it up to protect against future bat infestations.
Bats are normally removed by using a valve system that enables bats to fly out of the house but not come back into the residence. The valve system requires that all entry points are sealed prior to the installation of bat valves. Services also include an initial inspection, sealing of soffits, caulking of brick face gaps, screening of ridge vents, screening of louver vents, screening of roof vents, sealing of chimney gaps, installing and removing bat valves.
The bat exclusion experts at the Cottom's Wildlife Removal company pay close attention to detail when they are bat proofing a home in Ohio in order to ensure that the roof or attic is totally secured and sealed tightly. If you have bats in your house, roof or attic, find out what to do, here. Excluding a bat colony from a home, attic or roof in Ohio should never take place between May and August.
Wildlife Careers, Jobs And Employment Opportunities In Ohio Are Available At Cottom's Wildlife Removal & Environmental Service
Posted On June 18, 2021
Since its founding in 1986, the Cottom's Wildlife Removal company has been a leader in wildlife control in Ohio. Due to strong demand for humane wildlife management services in Ohio, the CWR is now hiring for full-time positions.
Our wildlife management experts protect families from diseases associated with animals, birds, bats and pests. Our certified specialists protect homes and businesses in Ohio from wildlife damage by removing nuisance wildlife (alive and dead) and excluding wild animals, excluding birds and bats from houses, buildings, roofs, attics and chimneys.
CWR provides fantastic employment opportunities for career growth and advancement throughout the state of Ohio. CWR is one of the top wildlife management companies in Ohio to work for.
CWR Cleans Attics After Raccoons, Squirrels, Bats, Birds, Mice And Rodents
Posted On June 17, 2021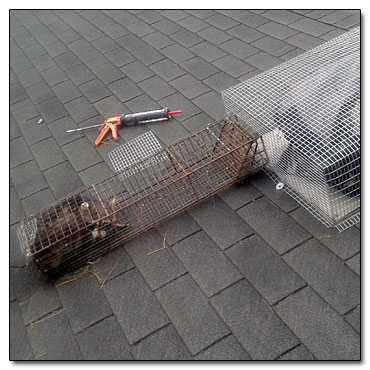 Although kids in Ohio think that raccoons look like cute cuddly bandits because of their signature black masks, adults know all to well that they are well adapted to urban living, are expert thieves and can be a nuisance – and a potential health hazard.
Before you try to clean an attic after a raccoon infestation, you have to first get rid of raccoons and keep them out. You can hire a professional raccoon removal and exclusion service such as the Cottom's Wildlife Removal company or do-it-yourself.
Please do not use an attic fogger, bug bomb or a smoke bomb to get rid of raccoons because it is not humane. The most humane way to get rid of raccoons in an attic or chimney is to use a one-way door and exclude them from returning.
Learn how you sanitize an attic after rodents, here. Get a quote for raccoon attic cleanup costs, here. Request raccoon cleanup services, here. Find out about attic cleanup and decontamination, here. Schedule a time to have your attic inspected for raccoon damage, here.
Schedule a time for attic cleanup services near Cleveland, Columbus or Cincinnati, Ohio, here. Find out how to clean up after a raccoon, here.
Watch a video from the Humane Society of the Unites States to learn how to humanely get raccoons out of an attic, here. Get tips on cleaning an attic after a raccoon, here (PDF).
The hollow smoky compartments in chimneys are similar to burned out hollow trees which are popular with pregnant raccoons. The raccoon removal and attic cleanup experts at the Cottom's Wildlife Company are proficient at removing raccoons from chimneys in Ohio homes. CWR raccoon removal specialists get raccoons out of roofs, attics, yards, chimneys, garages, walls, garbage and out from under decks in Cleveland, Columbus and Cincinnati.
The professionals at the Cottom's Wildlife Removal firm have been cleaning up attics after raccoons, removing bat guano from attics and getting rid of animal feces in attics in Ohio homes since 1986. CWR pest control technicians also provide rodent dropping cleanup, sanitizing and disinfecting services for Ohio homeowners.
After raccoons have invaded an attic, odor removal services are frequently requested by CWR customers. For animal feces removal and attic cleanup services in Columbus, Ohio please call CWR at 614-300-2763.
CWR wildlife damage management specialists safely repair attics, soffits, gutters, siding, shingles, roofs, chimney caps and vents for Ohio homeowners. Get more information about attic repair and decontamination services in Ohio, here.
Spray any urine, droppings, and nesting materials with either a bleach and water solution (1 parts bleach to 9 parts water) or a household disinfectant prepared according to the label instructions for dilution and disinfection time. Soak well. This will inactivate any virus. Use a paper towel or rag to pick up the materials and dispose of them. Read more here.
Raccoon Latrines: Identification and Clean-up – CDC [PDF]
Fill a bucket with hot, soapy water. Feces and material contaminated with raccoon feces should be removed (using a shovel or inverted plastic bag) and burned, buried, or bagged and placed in the trash to be sent to a landfill. Use a damp (but not wet) sponge to wipe the area. Read more here (PDF).
Who Do You Call To Pick Up A Dead Raccoon In Ohio?
Posted On June 15, 2021
SECOND POSITIVE CWD TISSUE SAMPLE IDENTIFIED IN WILD OHIO DEER
MARCH 5, 2021 – COLUMBUS, Ohio – The Ohio Department of Natural Resources (ODNR) Division of Wildlife has identified a second positive test for Chronic Wasting Disease (CWD) in a wild white-tailed deer in Wyandot County. The mature doe was harvested in January during a controlled hunt on the Killdeer Plains Wildlife Area refuge, within 2 miles of the first positive location. Read more here.
Who Do You Call To Pickup A Dead Deer Or Remove A Dead Animal In Ohio And How Much Does It Cost?
Posted On June 10, 2021 – Updated On June 15, 2021
How much does it cost to remove a dead deer? Deer carcass removal costs start at $395. In Ohio, call CWR at 440-236-8114 in Cleveland, 614-300-2763 in Columbus or 513-808-9530 in Cincinnati to get a quote for CRW to pick up a dead deer or dead animal. Prices to pick up a dead animal from your yard or property start at $125.
Ohio Division Of Natural Resources Wildlife District Offices
People should always avoid touching or handling sick or dead wild animals. Because Epizootic Hemorrhagic Disease (EHD) affects some white-tailed deer, the Ohio Department Of Natural Resources suggests that Ohioans report sick or dead deer to the Division of Wildlife. Sightings of sick or dead deer should be reported your local Ohio wildlife officer or wildlife district office.
How Much Does It Cost To Remove Bats?
Posted On June 10, 2021
Costs for bat inspections, bat removal, bat feces cleanup, bat sanitizing, bat guano decontamination, bat cleanup and bat exclusion services in Ohio start at $239. Rates for bat exclusion and bat proofing in Ohio start at $1,495. Bat guano removal costs start at $495 in Ohio.
Typical costs to remove bats from a home and to seal the entire house to prevent their return range from $2,000 to $5,000. Removing a bat costs can cost as little as $239 in Ohio. The average cost of bat removal and cleanup for a one story house is $695 to $3,000, $995 to $8,000 for a two story house and $995 to $12,000 for a commercial building.
In Ohio, call CWR at 440-236-8114 in Cleveland, 614-300-2763 in Columbus or 513-808-9530 in Cincinnati to schedule an inspection and to get a written quote for CRW to get rid of bats and bat guano.
How Much Does It Cost To Remove Birds From Vents In Ohio?
Posted On June 10, 2021
Prices to remove birds and bird nests from dryer vents and bathroom exhaust vents in Columbus, Cleveland, Cincinnati, Akron, Toledo, Zanesville, Canton, Youngstown, Findley, Marietta and other cities in Ohio start at $695 per vent. This fee includes cleaning out the vent and the installation of one cap.
In Ohio, call CWR at 440-236-8114 in Cleveland, 614-300-2763 in Columbus or 513-808-9530 in Cincinnati to schedule an inspection and to get a written quote for CRW to remove birds from vents.
Humane Wildlife Solutions In The Buckeye State Capital
Posted On June 9, 2021
Humane Wildlife Removal Services In Columbus, Ohio
Learn How To Keep Birds And Bats Out Of Attics And Gable Vents – Tightly Install Stainless Steel Mesh Screens To Keep Birds From Going In Through Small Holes
Posted On June 7, 2021
Birds are extremely beneficial and valuable to mankind due to the outstanding pest control and seed dispersal work they perform. However, at certain times and in certain locations, birds and bats can also become pests and a nuisance.
Learn about the methods that CRW bird control technicians, such as Mike Cottom Jr. and Mike Cottom Sr., use to eliminate or deter pest birds from landing, nesting and roosting. These methods are used for birds considered pests, such as geese, nuisance black birds, woodpeckers, feral pigeons, grackles, gulls, house sparrows and crows, here. CWR uses a wide variety of non-lethal techniques and humane exclusion devices to fix pigeon problems, minimize bird dropping health risks and correct bat infestation hazards.
These products include anti-roosting stainless steel bird spikes, electric bird shock systems and tracks, bird slides, 2″ mesh pigeon nets, bird wire systems, bird netting, transparent bird repellent gels, Scare Bird Garden Stakes, super sonic outdoor sound devices and visual bird deterrents. CWR bird control professionals in the United States never uses harmful polybutylene gels. Download an informative PDF guide to retail sources for products to resolve wildlife conflicts from The Humane Society of the United States, here.
To contact a highly trained bird control service that uses non-lethal, safe, humane, effective and proactive methods near you, call 440-236-8114 to schedule an inspection and to get a written estimate. CWR certified bird removal specialists are experts in safe and effective bat exclusion, pigeon control and bird removal methods used to get birds and bats out out of attics, chimneys, signs, warehouses, dryer vents, roofs, garages and soffits. The PMPs (Pest Management Professionals) at CRW are experts at using different exclusion tricks and repellent strategies to move and remove birds.
If you need a professional bird removal and animal control company in Ohio to get rid of birds and bird nests in your house or vents, call Cottom's Wildlife Removal company. To schedule an inspection, to request bat exclusion services or get costs for bird damage management services, bird dropping removal and sanitizing, contact the Cottom's Wildlife Removal company at 440-236-8114 in Cleveland or Northern Ohio, 614-300-2763 in Columbus or Central Ohio or 513-808-9530 in Cincinnati or Southern Ohio.
Safe, Ethical, Effective And Humane Wildlife Exclusion Techniques Should Be Used to Evict Raccoons, Birds, Squirrels, Mice, Bats And Rats From Attics In Ohio Homes
Posted On June 4, 2021
The Cottom's Wildlife Removal company is promoting smarter and more humane wildlife management and removal solutions in Ohio. The wildlife control business headquartered in Columbia Station, Ohio offers humane and non-lethal animal trapping services. The firm focuses on ethical wildlife removal practices and the protection of wild animals. They work hard to provide compassionate pest control as well as legal bird and bat exclusion services.
CRW is a professional nuisance wildlife control operator in Ohio that treats wild animals with respect. Folks in Ohio can count on CRW pest control technicians to get rid of wild animals, bats and birds quickly, affordably, safely and humanely. To find an answer to your wildlife problem, call or email CRW to ask for an inspection and an estimate or written quote. Read more, here.
Here's what Ohioans should know about injured or abandoned wildlife
By Ohio's Division of Wildlife May 22, 2021 [Published By RichlandSource.com]
COLUMBUS — In the spring and early summer, when wildlife reproduction is at its peak, you may have the good fortune of observing baby animals in the wild.
Often, the babies you see will be unattended by a parent.
Unless something seems amiss, keep your distance and leave them alone. Human intervention is always a wild animal's last hope for survival, never its best hope. Read more here.
Tyler Phillips, Bird Netting Installation And Bat Exclusion Expert From Columbus, Ohio
Posted On June 3, 2021
Bird Netting Installation, Bat Exclusion Netting Installation, Bird Spike Installation And Bird Control Services For U.S. Businesses
Bird Netting Installation And Bird Control Services For U.S. Facilities | Commercial And Residential Bat And Pigeon Removal | Bird Netting Installation Fees From $2+ Per Square Foot
Cottom's Wildlife Removal & Environmental Service provides bird netting installation, bat netting installation, bird barrier installation, bat exclusion services, bird spike installation and bird control services to companies and homeowners throughout Ohio and the United States. CWR also provides bat removal and bat guano cleanup services to homeowners and businesses in Columbus, Cleveland and Cincinnati, Ohio.
Our professional bird control product installers eliminate bird problems and get rid of roosting pigeons. We work with commercial, manufacturing and industrial firms from Los Angeles to NYC.
The Cottom's Wildlife Removal Company Is A U.S. Based Bird Netting Installation Contractor, Bird Netting Installation Company And Bird Spike Installation Service
If you are looking for a bird netting installer near you, CWR is an affordable local (U.S. only) bird control product installer. The technicians that work at CWR are trained by the experts in bird control, "pigeon proofing" and "bird work". CWR is a wildlife and pest control company that knows how to effectively install heavy duty bird netting, properly install aviary control nets, quickly attach bird spikes and safely configure bat exclusion netting. If you want to keep birds off your property, house or business, call 440-236-8114 to request a written quote and plan from CWR to keep pest birds out.
Bird B Gone, Inc. offers the largest network of authorized bird control installers in the Nation. Bird-B-Gone, Inc. is the world's leading manufacturer of professional bird control products including bird netting, anti-bird spikes, visual bird deterrents and bird repellents. They have installers in every state that have been trained on all aspects of bird control, from bird behavior to which products to use for your particular bird problem. Bird B Gone authorized product installers in the United States have successfully completed rigorous training at Bird B Gone University and are certified to install their professional grade bird deterrents. To learn more about bird control and bird control product installers in your area, choose your state, here.
On May 4, 2021 the Pelsis Group, a global manufacturer of pest control products, today announced that it acquired Bird-B-Gone the world's leading manufacturer of humane bird deterrents designed to solve bird problems in commercial, industrial and residential settings.
Our company helps to mitigate and eliminate problems caused by avian life in cities from southern California to New England, from the Great Lakes to the Gulf of Mexico. Even though the number of birds has declined by over 3 billion over the past half-century, birds and their droppings still cause psittacosis, histoplasmosis and other diseases.
Ohio Wildlife Center Releases Big Brown Bats After Winter Hibernation In Wine Coolers
Published On May 8, 2021 By RichlandSource.com  [From the Ohio Wildlife Center]
COLUMBUS – After five months of caring for 27 big brown bats hibernating in two wine coolers in her basement, Ann Wookey cheered as they took flight back to the wild May 1 in a grassy field in northeast Columbus.
As a long-time volunteer for Ohio Wildlife Center, the state's largest wildlife rehabilitation nonprofit organization, Wookey accepted the assignment last fall to work with the Center's team to overwinter bats at her home by putting them into artificial hibernation inside the wine coolers for the winter.
The Center's Wildlife Hospital typically receives between 30 to 40 bats each year that miss their migration window in the fall due to injuries, or are discovered hibernating inside people's homes in chimneys or attics.
Creating a simulated hibernation site within commercial wine coolers mimics the natural conditions that bats have in the wild with controlled temperatures and humidity levels, according to Stormy Gibson, assistant executive director of Ohio Wildlife Center.
"This approach ensures their health and safety during many months of hibernation until they can be released in the spring when food sources are more available to them," she said.
This is the first year the Center has carried out this plan, which was funded through a grant from the Barbara and Bill Bonner Family Foundation.
Big brown bats are one of the most common bats in Ohio and one of the species of bats that hibernate in the winter from November to March. Wookey modified the wine coolers by removing the shelves and creating a cave-like setting with special netting and soft sided pockets so the bats could hang upside down as they would within a cave or rock crevice.
The coolers were monitored for the specific temperature and humidity settings required to keep the bats in hibernation. The 17 males and 10 females were kept in separate coolers to prevent any breeding activity.
"Bats are very social and females want to be with other females during hibernation," Wookey said. "In nature they do hibernate in groups so we followed that pattern," she said.
Each bat was assessed at the Wildlife Hospital prior to joining the hibernating groups that initially were placed in the coolers in mid-December. They had full veterinary exams, were tested for COVID-19, and quarantined for two weeks.
Weight and health are critical indicators for the simulated hibernation, Gibson noted, and each big brown bat had to meet a specific weight metric and be free of any injury or illness.
Once placed in hibernation, the bats were monitored daily. In February they were each examined and weighed again to ensure their weight was within safe limits before being returned to the cooler until April.
"Big brown bats in the wild hibernate to survive periods of cold and a lack of food from insects during the winter months," Gibson said. "Their heart rate in hibernation drops to 40 to 80 beats per minute compared to the normal range of 250 to 450 beats a minute," she said.
Wookey, who is a keeper at the Columbus Zoo and Aquarium, started volunteering to do bat care for Ohio Wildlife Center six years ago.
"I love bats," she said, "and I had the space at home to do this since I have done homecare for bats for many years."
Wookey is authorized to carry out home care for the bats by being a sub-permittee of the Ohio Wildlife Center's rehabilitation permit granted by the Ohio Division of Wildlife. She also is vaccinated against rabies, which is required by the Center for volunteers who work with rabies vector species.
"The simulated hibernation process is becoming more common in wildlife rehabilitation as it allows us to care for more bats in an environment that is closer to their natural behaviors," she added.
According to Gibson, "the big brown bats were the right species to pioneer this at the Center because we receive so many at the hospital that we have to overwinter for many months and they are natural hibernators."
Gibson noted that bats play an important role in pest control, pollinating plants and dispersing seeds.
"They are the only mammals that fly and are important animals in ecosystems across the globe."
Prior to their release, the bats were slowly acclimated to warmer temperatures. Each bat was weighed, given food and water and received a veterinary exam at the Wildlife Hospital to be cleared for take off.
About Ohio Wildlife Center
Ohio Wildlife Center is dedicated to fostering awareness and appreciation of Ohio's native wildlife through rehabilitation, education and wildlife health studies. The Center's Wildlife Hospital in Columbus is the largest in Ohio and 8,105 animals were assessed and treated at the hospital in 2020 from 67 counties in the state.
Ohio Division Of Natural Resources Wildlife District Offices
Posted On May 27, 2021
Ohio Division of Wildlife District 3 Office (Northwest Ohio): 330-644-2293
Ohio DNR Wildlife District One (Central Ohio): 614-644-3925
Ohio Department of Natural Resources Division of Wildlife District Two (Northwest Ohio): 419-424-5000
Ohio Division of Wildlife District 4 Office (Southeast Ohio): 740-589-9930
Ohio Division of Wildlife District 5 Office (Southwest Ohio): 937-372-5639
Bat Removal And Bat Control Services In Cleveland, Columbus And Cincinnati, Ohio
Posted On May 27, 2021
Hire The Best Bat Control Company In Ohio
Posted On May 27, 2021
It is recommended that Ohio homeowners call a specialty bat control company to inspect their home if they see a bat inside a living space.
CRW is a local (Ohio only) bat control service that does not exterminate bats or use live traps to catch bats. The wildlife professionals at CRW will not kill your bats. Rather, bats are safely removed from homes and buildings in Cleveland, Columbus, Toledo, Dayton, Canton, Mansfield, Hamilton, Springfield, Lancaster and Cincinnati, Ohio through the wise use of bat exclusion processes and devices.
CRW bat control "wizards" use multiple bat exclusion processes, one-way bat doors (bat valves), bat exclusion devices, funnels (cones), netting and tubes to get bats out.
The 6 bat removal masters (pictured here) that work at the Cottom's Wildlife Removal company certainly know the tricks to getting rid of bats in houses. One secret trick to get rid of a single bat in a living space is to open a window or door, eureka!
These 6 gentlemen are very well educated for performing bat exclusion, bat eviction, bat venting and bat poop cleanup services. Alex, Kyle, Nathan, Mike, Tyler and Jason know how to clean environments contaminated with bat droppings in residential and commercial structures. CRW bat control specialists know how to minimize the potential for transmission of white-nose syndrome (WNS) when handling bats. They take all the necessary precautions when handling bat waste. CRW bat control technicians can see the signs and damage caused by various species of bats. CWR bat control technicians use the best protective particulate respirator masks when removing bat droppings from outside houses, attics, walls and cars. Learn more about acceptable management practices for bat eviction and structural remediation, here.
Co-Existing With Bats In Ohio
Posted On May 27, 2021
Bats come out in Ohio and are active March through September. Some Ohio residents call the Cottom's Wildlife Removal company to ask if one bat in their house means they have more.
CWR bat control experts advise our clients that there is a good chance there are more bats in the walls or attic, if one is seen inside the house. Bats rarely fly in through open doors and their presence on a wall or ceiling is probably an indication of a minor or major bat infestation.
A thorough inspection is recommended to find out if there are more bats in the house.
Humans and bats can live in peace with each other. Bats are flying mammals that are found in nearly every habitat throughout Ohio.
Ohioans should not fear bats simply because they enter attic spaces, construction gaps and wall voids looking for shelter. Most bites occur happen when people try to grab a bat with their bare hands.
The Little brown bat is Ohio's most common species of bat. Two Ohio bat species live in houses and attics; the Big brown bat and the Little brown bat.
In Ohio, bats normally hibernate from late October to early April in caves, houses, walls, barns, churches, bridges, abandoned mines, cracks in large rock outcroppings or attics and buildings.
Bats in Cleveland, Ohio include the Eastern Red Bat, the Big brown bat, the Northern Long-Eared bat, the Little brown bat and the Tri-colored Bat.
The Hoary bat is the largest bat found in Ohio and most widespread American bat. The Hoary bat can weigh up to 35 grams.
In Ohio however, the Little brown bat population size has declined dramatically due to habitat loss and a deadly disease (fungus) known as White-nose Syndrome (WNS).
The deadly white-nose syndrome has been found on bats in Cuyahoga and Geauga County parks in Ohio.
Some colonies of brown bats removed in Ohio by licensed wildlife control specialists at CWR may total a dozen or more.
Bats are mammals that use adapted forelimbs as wings to fly and they are more maneuverable than birds.
The Ohio Division of Natural Resources classifies bats as a nuisance species. Some of the most common species of bats that the Cottom's Wildlife Removal company gets out of attics and homes in Ohio are colonial bats such as Big brown bats, Little brown bats and Mexican free-tailed bats.
According to Barbara French, a biologist with Bat Conservation International, many people have a few bats in their attic and never know it. But a large colony of bats can become a noise or odor nuisance. Bats should not be allowed to enter interior living quarters.
Feral Swine in Ohio: Managing Damage and Conflicts
Published by Ohioline.com On November 20, 2013 [Ohio State University Extension]
Feral swine are a non-native and invasive species that present significant threats to agricultural and natural resources. The feral swine population in Ohio is a combination of escapees from farms and hunting preserves and illicit releases for hunting purposes. Aggressive rooting in soil often causes substantial property and habitat damage as feral swine search for food. Feral swine cause significant damage to agricultural and natural resources. Ecological and economic losses from feral swine damage in the United States, when combined with control costs, are estimated to be $1.5 billion annually. Read more here.
Who Traps Wildlife And Nuisance Animals In Ohio?
Posted On May 20, 2021
Trapping is regularly used for nuisance wild animal control in Ohio in order to limit damage to food supplies, property, households, lawns, buildings, farming and ranching. Wildlife are typically defined as free-ranging, terrestrial vertebrates.
Animals are frequently trapped by CWR in Cleveland, Columbus, Springfield, Dayton, Cincinnati and Toledo to prevent damage to personal property, including the killing of livestock by predatory animals such as coyotes, weasels and foxes. Find out how much wildlife trapping costs in Ohio, here. Learn about the wildlife relocation options available in Ohio, here. Get information about wildlife rescue, transportation and rehabilitation in Ohio, here.
Humane live trapping is one of the most common nuisance wildlife control methods used in Ohio by pest management professionals and nuisance wildlife management professionals such as Mike Cottom Sr. and Mike Cottom Jr. at the Cottom's Wildlife Removal company.
The Humane Society of the United States works with community leaders and animal care and control agencies to create Wild Neighbors communities, where humane and non-lethal solutions are given priority when addressing conflicts between people and wildlife. Find answers to wildlife problems, here. The Humane Society of the United States recommends scrapping the trap when evicting wildlife.
CWR wildlife trappers know how to prevent and control coyote problems in Ohio. CRW animal trappers use trapping tactics that work for coyotes and foxes. A fox cutting through your yard is probably just passing through on their way between hunting areas and no action is necessary on your part. Learn more about trapping coyotes in Ohio, here.
On behalf of tenants and landowners in Ohio, the Cottom's Wildlife Removal company traps live, non-migratory animals (except white-tailed deer, black bear or wild turkey) when these animals become a nuisance. The experienced trappers at CRW know the best practices and the key principles and techniques of capturing animals on land, in and around water to manage wildlife damage.
CWR also specializes in "animal proofing" (exclusion) to keep nuisance wildlife out of homes, attics, basements, sheds, garages and outbuildings. CWR is a full service wildlife company that frequently disinfects, sanitizes and decontaminates infested areas of structures and property in Northern, Central and Southern, Ohio.
The Cottom's Wildlife Removal company provides Ohioans with nuisance wild animal control services for a fee. Ohio residents and wildlife should be able to coexist in most situations. If conflicts arise, the Cottom's Wildlife Removal company is a better choice than trying to trap and remove wildlife and animals yourself. Learn more about the details of wildlife control and wild animal removal services in Ohio, here.
However, there may be times when Ohio property owners need to call a professional wildlife control operator at 440-236-8114 in Cleveland, 614-300-2763 in Columbus or 513-808-9530 in Cincinnati. CRW traps raccoons, skunks, opossums, groundhogs, beavers, coyotes, squirrels and other wild animals. CRW is licensed by the State of Ohio as a "Commercial Nuisance Wild Animal Control Operator" and is fully insured.
State laws and federal laws protect virtually all wildlife, wild animals and wild places. These statutes regulate which species can be harassed, harvested, trapped, harmed or hunted. The animal trappers at CRW are experts at resolving human-nuisance wildlife conflicts in Hamilton, Canton, Youngstown, Maumee, Ashtabula, Lima, Sandusky, Strongsville, Athens, Chillicothe and Cleveland Heights, Ohio.
It is illegal in Ohio to fail to euthanize, or release on site, any nuisance animals, skunk, raccoon, squirrel, beaver, coyote, red fox, or opossum that is captured, trapped or taken. A violation of a nuisance wild animal control law or rule in Ohio may result in criminal charges [PDF]. However, the Cottom's Wildlife Removal company is legally permitted to remove a trapped animal from a customer's property because CRW holds an Ohio CNWACO license.
Learn about methods used to capture mammals, handle mammals and care for mammals, here. These methods, which include trapping and netting, must be designed to keep captive animals alive, uninjured, well provisioned and comfortable.
CRW captures, handles and catches animals remotely in Ohio by using leather gloves, catch poles, protective clothing, humane animal traps, foothold traps, snares, body gripping traps, live cage traps (box traps) and conibear traps. CRW wildlife trappers prefer to use humane live cage traps whenever possible. Glue traps and glue boards are NOT recommended. Learn how wild animals are trapped, here. Find out which baits are best for live trapping, here.
Before CRW pest control technicians begin trapping wildlife for a customer, they have a suitable plan for what to do with the trapped animal. Learn how to use traps to catch nuisance wildlife in your yard, here. Get familiar with wildlife damage management tools and techniques, here. Stay informed about wildlife and nuisance wild animals in Ohio, here.
Rabies Bait Drop Set For Columbiana, Other Ohio Counties
Published On June 2, 2020 By WFMJ
The U.S. Department of Agriculture Wildlife Services and the Ohio Department of Health will begin distributing oral rabies vaccine in Columbiana and four other counties beginning Tuesday. The U.S. Department of Agriculture Wildlife Services and the Ohio Department of Health will begin distributing oral rabies vaccine in Columbiana and four other counties starting Tuesday. People living in portions of Carroll, Columbiana, Harrison, Stark, and Tuscarawas counties may see helicopters or airplanes dropping the bait between June 2 and June 10. Read more here.
Animal Care Unlimited
Posted On May 21, 2021
Phone: 614-766-2317
E-mail: info@animalcareunlimited.com
Address: 2665 Billingsley Rd Columbus, Ohio 43235
www.animalcareunlimited.com
Animal Care Unlimited offers outstanding preventive care and veterinary services to a wide variety of traditional and exotic pets. Their patients include dogs, cats, birds, reptiles, small mammals, and companion farm animals such as ducks, chickens, and mini pigs. They treat all other unusual pet mammal species, with proper permit, including those native to Ohio such as skunks, raccoons, and squirrels. Located in Northwest Columbus, serving Dublin, Worthington, Powell, Hilliard, and all of the surrounding Ohio communities. Read more here.
Ohio Outdoor News
Posted On May 19, 2021
This publication is one of the great lake states' most popular outdoor source of news and information for sporting enthusiasts. Originally founded in 1968, Outdoor News has been publishing hunting and fishing publications for outdoor enthusiasts for over 50 years. From Minnesota to New York, Outdoor News covers the local hunting and fishing scene like no other media source available. We are the "watch dog" for the sportsmen who call Minnesota, Wisconsin, Michigan, Illinois, Ohio, Pennsylvania and New York home. Hunters, anglers, trappers and outdoor enthusiasts rely on Outdoor News to provide the most up-to-date local outdoor information available, and they trust us to keep them updated on legislative actions and policies that have a direct impact on their way of life. Read more here.
Latest News And Featured Stories From The Ohio Wildlife Center
Posted On May 19, 2021
Archived recent news about animal rescues, wildlife rehabilitation success stories, compelling conversation topics and Center updates. Read more here.
News From The Ohio Conservation Federation
Posted On May 19, 2021
The Ohio Conservation Federation is an organization leading the community of sportsmen and women conservationists promoting the wise use and stewardship of Ohio's wildlife and natural resources. Ohio's outdoor heritage, wildlife, water, and habitat need effective conservation leadership. The OCF serves as the leading voice for sportsmen conservationists promoting the wise use and stewardship of Ohio's wildlife and natural resources. Read more here.
Ohio Wildlife Field Guides And Backyard Wildlife [Download PDFs From The Ohio Department Of Natural Resources]
Posted On May 19, 2021
This list of mammals of Ohio includes a total of 70 mammal species recorded in the state of Ohio. Of these, three (the American black bear, Indiana bat, and Allegheny woodrat) are listed as endangered in the state; four (the brown rat, black rat, house mouse, and wild boar) are introduced; two (the gray bat and Mexican free-tailed bat) are considered accidental; and eight (the American bison, elk, fisher cougar, Canada lynx, gray wolf, American marten, and wolverine) have been extirpated from the state. Read more here.
Raccoons In Ohio [From The Ohio Department Of Health]
Raccoons can be found throughout the state and in all habitat types, with the majority being found in northwestern and central Ohio along rivers and streams bordering farmland habitats. They have also moved into suburban and urban areas and can live almost any place where there is food for them to eat and a den to serve as shelter. Many of them live, temporarily at least, in drain tiles and sewer systems. Raccoons defecate in communal sites called latrines. They are nocturnal and are up and about during the dark hours of the night. Even though raccoons do not really hibernate, they can sleep for days, and even weeks at a time, during the cold winter months. Read more here.
Ohio Wildlife Information And Wildlife Services
Posted On May 18, 2021
Division of Wildlife | Ohio Department of Natural Resources
A department of incredible diversity, ODNR owns and manages more than 800,000 acres of land, including 75 state parks, 24 state forests, 138 state nature preserves, and 150 wildlife areas.
The Division of Wildlife's mission is to conserve and improve fish and wildlife resources and their habitats for sustainable use and appreciation by all.
Customer Service
1-800-WILDLIFE (945-3543)
wildinfo@dnr.ohio.gov
Monday – Friday 8AM – 5PM EST
Report a Wildlife Violation
1-800-POACHER (762-2437)
Report online
State Headquarters
2045 Morse Road
Building G
Columbus, OH, 43229
1-800-WILDLIFE (945-3543)
Ohio Division of Wildlife On Facebook
Information On Wildlife Services In Ohio From The ODNR
The Ohio Department of Natural Resources (ODNR) is the Ohio state government agency charged with ensuring "a balance between wise use and protection of our natural resources for the benefit of all." Ohio wildlife officials rescue injured bald eagles.
ODNR regulates the oil and gas industry, the mining industry, hunting and fishing, and dams, while maintaining natural resources such as state parks, state nature preserves, state wildlife areas, state forests, and state waterways. It was created in 1949 by the Ohio Legislature.
In May of 2021, the Ohio Department of Natural Resources and the Department of Mental Health kicked off Mental Health Awareness month by pairing up to create a new initiative called "Thrive Outside."
The ODNR Division of Wildlife stocked more that 40 million sport fish in Ohio's waters in 2020, including channel catfish, walleye, steelhead, saugeye, muskellunge, brown trout, rainbow trout, blue catfish, and hybrid striped bass.
In addition, ODNR licenses all hunting, fishing, and watercraft in the state and is responsible for overseeing and permitting all mineral extraction, monitoring dam safety, managing water resources, coordinating the activity of Ohio's 88 county soil and water conservation districts, mapping the state's major geologic structures and mineral resources, and promoting recycling and litter prevention through grant programs in local communities.
Wildlife Services State Offices – USDA APHIS
U.S. Department Of Agriculture – Animal and Plant Health Inspection Service
Wildlife Services State Director: Andrew J. Montoney, Ohio
4469 Professional Parkway
Groveport, OH 43125
Phone: 614-993-3444
FAX: 614-836-5597
Toll-Free Number: 1-866-4USDAWS
(1-866-487-3297)
Andrew.j.montoney@aphis.usda.gov
www.aphis.usda.gov/wildlife-damage/
USDA Resolves Wildlife Conflicts in Ohio
Every day, the Wildlife Services (WS) program in Ohio helps citizens, organizations, industries, and Government agencies resolve conflicts with wildlife to protect agriculture, other property, and natural resources, and to safeguard human health and safety. WS' professional wildlife biologists and specialists implement effective, selective, and responsible strategies that value wildlife, the environment, and the resources being protected. WS manages wildlife damage according to its public trust stewardship responsibilities as a Federal natural resource management program. The program supports the North American Model of Wildlife Conservation, based on the principle that wildlife resources are owned collectively and held in trust by Government for the benefit of present and future generations.
WS oversees a multitude of programs and projects within Ohio to resolve human/wildlife conflicts. WS works on airports to prevent aircraft-wildlife collisions. WS conducts disease surveillance to monitor wildlife diseases that threaten the health of people, pets, livestock, and wildlife. WS provides leadership and is a member of the Ohio Rabies Taskforce, and works year-round to stop raccoon variant rabies (RVR) from spreading westward and to eliminate the disease from the State.
Ohio's livestock producers and crop farmers rely on WS' expertise in resolving conflicts with wildlife such as coyotes, black vultures, feral swine, and blackbirds. As a member of the Great Lakes Restoration Initiative Task Force, WS-Ohio works to reduce predation on threatened species of turtles, manage mute swans to support trumpeter swan introduction and eliminate feral swine populations to protect natural resources and agriculture in the Lake Erie Region of Ohio. WS works with local communities to reduce wildlife conflicts in urban areas.
Download the full report in PDF format,  here.
The Ohio Wildlife Center offers humane pest control and animal rehabilitation services while fostering awareness and appreciation for Ohio's native wildlife through rehabilitation, education and wildlife health studies.
Ohio Wildlife Center
Education & Administration
Business calls only. Scheduled programs.
6131 Cook Rd
Powell, Ohio 43065
614-734- 9453
Ohio Wildlife Center's Hospital
Animal Admissions
2661 Billingsley Rd
Columbus, Ohio 43235
614-793-9453
Mon-Fri, 9am – 5pm
Sat-Sun 9am – 3pm
The state's largest, donation-supported Wildlife Hospital with on-site veterinary care, treating more than 6,000 patients each year representing more than 150 species from more than 60 of Ohio's 88 counties.
A 20-acre outdoor Education Center with more than 50 Animal Ambassadors that greet visitors during our public events, camps and group programming.
SCRAM! Wildlife Control, a fee-for-service solution for human-wildlife conflicts to assist central Ohio home and business owners with access to humane wildlife eviction and exclusion services. SCRAM! has operated since 2001.
Wildlife assistance for the public via social media and phone for step-by-step guidance with wildlife issues and questions.
Volunteer and internship opportunities – more than 250 volunteers annually participate in volunteer services in animal care, education programming, events and administrative support.
U.S. Fish and Wildlife Service | Ohio Field Office
Midwest Region – Ohio Ecological Services Office
4625 Morse Road, Suite 104
Columbus, OH 43230
phone: 614-416-8993
e-mail: ohio@fws.gov
www.fws.gov/midwest/ohio/
The service works with public and private entities to conserve and restore Ohio's endangered species, migratory birds, wetlands, and other important fish and wildlife resources.
The Ohio Field Office is the home of the Fish and Wildlife Service, Ecological Services Division, for the state of Ohio. They cover projects on or affecting all the land and water within Ohio as well as the western basin of Lake Erie.
The mission of the Fish and Wildlife Service is "working with others, to conserve, protect and enhance fish, wildlife, and plants and their habitats for the continuing benefit of the American people." The Ohio Field Office uses that mission statement to guide all their our activities.
Shore Up House Now To Keep Unwanted Critters Out When Weather Turns Cold
Published By The Columbus Dispatch On August 25, 2019
Outdoor animals — from chipmunks and squirrels to muskrats and raccoons — may try to take up residence inside a house or garage when cold weather arrives. Now is the time to take for homeowners to take precautions. Read more here.
Man Involved In Shooting ODNR Officer Now Facing Federal Charges
Published By Local12 On April 16, 2021
CINCINNATI (WKRC) – One of the men involved in the shooting of an Ohio wildlife officer is now facing federal charges. Ohio Department of Natural Resources investigator Kevin Behr was looking into a poaching complaint back in December near Wilmington. Behr was standing near a decoy deer when someone accidentally shot him. Read more here.
Clueless Cleveland Councilman Admits At Public Hearing To Improperly Releasing Dozens Of Nuisance Animals
Published By Cleveland.com On February 18, 2021
During a Wednesday hearing on nuisance animals, City Councilman Joe Jones abruptly admitted to improperly releasing raccoons that he said he had trapped.
The admission, made after Animal Control Officer John Baird reported that state law requires trapped animals to be euthanized by someone with a special license, drew chuckles from Jones' colleagues. Read more here.
Nuisance Species: Raccoons [Information From The Ohio Department Of Natural Resources]
Posted On May 15, 2021
Raccoons are well adapted to urban living. Raccoon damage typically involves raiding gardens, upsetting trash cans and taking up residence in chimneys, attics or other unwanted areas. Control is not difficult but requires persistence.
Garden fruits and vegetables can be very appealing and accessible to raccoons. For smaller garden plots, a single strand of electric fence can be strung eight inches above the ground.
An inexpensive radio that is turned on, placed under a garbage can and left in the garden overnight, will also often discourage raccoons from approaching.
The easiest solution for garbage can raids is to store the cans inside the garage or a shed overnight. Raccoons may also be repelled by coating the outside of the can with a weak solution of cayenne pepper in water or by placing a small dish of ammonia in the bottom of an empty can.
Uncapped chimneys are appealing nest den sites to raccoons. When this occurs they may be evicted by noise, combined with bright lights or a pan of ammonia sealed in the fireplace. Once the raccoon vacates the chimney, install a chimney cap. Identify and seal other attic entries after evicting the raccoon. Overhanging tree limbs provide easy access to your roof. Inspect your house and trim tree limbs where needed.
Occasionally raccoons will enter a house through a pet door. Since they can cause considerable damage if panicked, it is advisable to quietly open windows and doors through which the animal may exit and close doors that provide access to other parts of the house, before leaving the room. Wait quietly for the animal to escape.
Raccoons can transmit rabies, canine distemper and parvovirus to domestic animals and humans. You should avoid any raccoon that is active during daylight hours, has lost its fear of humans or appears uncoordinated, confused or listless. If you encounter such an animal, report these observations to the District Office; if exposed to a potentially sick animal, contact your local Health Department and/or your personal physician.
Nuisance or sick raccoons may be trapped without a permit, but it is illegal to live trap and relocate them to a new area. In order to prevent the possible spread of raccoon diseases in Ohio, all live trapped raccoons must be released again on the homeowner's property or humanely euthanized. Consult your district wildlife office for further information.
Found An Orphaned Or Injured Baby Wild Animal? [Information From The Humane Society Of The United States]
Posted On May 15, 2021
How to tell if baby animals are orphaned, injured or perfectly fine—and what to do if they need your help
It's common to see baby wild animals outside during spring, as a new generation makes its way into the world. Baby wild animals might seem like they need our help, but unless the animal is truly orphaned or injured, there is no need to rescue them. These tips can help you decide whether to take action.
Signs that a wild animal needs your help
The animal is brought to you by a cat or dog.
There's evidence of bleeding.
The animal has an apparent or obvious broken limb.
A bird is featherless or nearly featherless and on the ground.
The animal is shivering.
There's a dead parent nearby.
The animal is crying and wandering all day long.
If you see any of these signs, find help for the animal. If necessary, safely capture and transport them to the appropriate place for treatment.
Tips for birds, rabbits, squirrels and other species
Whether an animal is orphaned and needs your help depends on their age, species and behavior. Babies of some species are left alone all day and rely on camouflage for protection, while others are tightly supervised by their parents. Read on for descriptions of what's normal for each species.
Baby birds
If baby birds are clearly injured or in imminent danger, contact a licensed wildlife rehabilitator. If featherless or nearly featherless baby birds have fallen from their nest but appear unharmed, put them back in the nest if you can do so without danger to yourself. (It is a myth that birds will abandon their young if a person touches them.)
Fully feathered birds: If the original nest was destroyed or is too high to reach, hang a small, shallow wicker basket close to where the original nest was. Woven stick baskets from garden stores or supermarket floral departments work well; they resemble natural nests and allow rain to pass through so the birds won't drown. Adult birds won't jump into anything they cannot see out of, so make sure the basket is not too deep. Put the fallen babies into the new nest and keep watch from a distance for an hour to make sure the parent birds return to the new nest to feed their chicks. Watch closely, because parent birds can be quite stealthy. If they definitely do not return, contact a licensed wildlife rehabilitator.
Nearly or mostly featherless birds: These birds will become too cold in a makeshift nest, so you must place them in the original nest. If that's not possible, take them to a licensed wildlife rehabilitator. Remember that baby birds do best when raised by their parents or other birds, so try to reunite them with their parents before calling a rehabilitator.
Fledglings: Birds with fully feathered bodies, but short or non-existent tail feathers may be fledglings (adolescent birds who have left the nest). You might see them hopping on the ground, unable to fly. This is normal; birds learn to fly from the ground up! Fledglings might remain on the ground for a few days or even a week, supervised and fed by their parents a few times each hour before they get the hang of flying. You can tell if the fledglings are being fed by watching from a distance to see whether a parent bird flies over to them, usually a few times an hour. You can also look for white-grey feces near the fledgling. Birds defecate after being fed, so the presence of fecal material means that the birds are being cared for. Be sure to keep cats indoors and dogs leashed until the fledglings are old enough to fly. If you are positive that the parents aren't returning to feed the babies, contact a licensed wildlife rehabilitator.
Baby rabbits
Rabbits at least four inches long with open eyes and erect ears and who hop well are independent from their mother and should be allowed to fend for themselves. Uninjured baby rabbits in an intact nest should also be left alone. Although they might look abandoned because their mom isn't around, mother rabbits visit their dependent young only a few times a day to avoid attracting predators. If the nest has been disturbed, lightly cover it with natural materials you find around the nest, like grass, fur or leaves and follow these steps:
Keep all pets out of the area.
Avoid touching the babies, because foreign smells may cause the mother to abandon their young.
Use yarn or string to make a tic-tac-toe pattern over the nest to assess whether the mother is returning to nurse their young. Check back 24 hours later.
If the yarn or string was moved aside, but the nest is still covered with fur, grass or leaves, the mother has returned to nurse the babies.
If the "X" remains undisturbed for 24 hours, contact a licensed wildlife rehabilitator.
Baby squirrels
A squirrel who is nearly full-sized, has a full and fluffy tail and can run, jump and climb is independent. However, if a juvenile squirrel continuously approaches and follows people, their mom is probably gone. In this case, you should contact a rehabilitator because the baby is very hungry and needs care.
There are a few cases where you might need to intervene:
A baby squirrel falls from a nest.
A nest falls from a tree.
A felled tree contains an intact nest.
If the baby and/or their nest fell from the tree today, give the mother squirrel a chance to reclaim their young and relocate them to a new nest. If the baby is uninjured, leave them where they are, leave the area, keep people and pets away and monitor them from a safe distance.
If it's chilly outside or the baby isn't fully furred, place them in a shoebox with something warm underneath (like a heating pad on a low setting or a hot water bottle). Be sure to put a flannel shirt between the baby and the heating device, or they could overheat. Do not cover them with anything or the mother might not be able to find them.
If the babies are not retrieved by dusk, take these steps:
Wearing thick gloves, gather the squirrels and place them inside a thick, soft cloth, such as a cloth diaper or fleece scarf or hat.
Place one of the following items beneath the cloth: A chemical hand warmer inside a sock, a hot water bottle (replace the hot water every 30 minutes) or a heating pad set on the lowest setting. (If the heating pad has no cover, put it inside two pillowcases so the babies don't overheat.)
Place the baby squirrels, cloth and warmer inside a small cardboard box or carrier. Call a wildlife rehabilitator.
Baby deer
People often mistakenly assume that a fawn (baby deer) found alone is orphaned. If the fawn is lying down calmly and quietly, their mother is nearby and they are OK. A doe only visits and nurses their fawn a few times a day to avoid attracting predators. Unless you know that the mother is dead, leave the fawn alone.
Although mother deer are wary of human smells, they still want their babies back. If you already handled the fawn, quickly return the fawn to the exact spot where you found them and leave the area; the mother deer will not show herself until you are gone.
If the fawn is lying on their side or wandering and crying incessantly all day, they probably need help. If this is the case, contact a licensed wildlife rehabilitator.
Baby foxes
Fox kits will often appear unsupervised for long periods while their parents are out hunting for food. They will play like puppies around the den site until the parents decide they're old enough to go on hunting trips. Then they will suddenly disappear. Observe the kits from a distance; if they seem energetic and healthy, leave them alone. If they appear sickly or weak, or if you have reason to believe both parents are dead, contact a licensed wildlife rehabilitator.
Baby opossums
Baby opossums are born as embryos, barely larger than a bee, and spend about two months nursing in their mother's pouch. When they get to be about three to four inches long and start riding around on their mother's back, they may fall off without the mother noticing. As a general rule, if an opossum is over seven inches long (not including the tail), they're old enough to be on their own. If they're less than seven inches long (not including the tail), they are orphaned and you should contact a licensed wildlife rehabilitator.
Baby raccoons
If a baby raccoon has been alone for more than a few hours, they are probably an orphan. Mother raccoons don't let their young out of their sight for long. Put an inverted laundry basket over the baby (with a light weight on top so they cannot push their way out) and monitor them until well into the nighttime hours (raccoons are nocturnal, so the mom should come out at night to reclaim her baby). You can also put the cub in a pet carrier and close the door. Instead of latching it, prop it closed with an angled stick. When the mother returns, she'll run in front of the carrier, push over the stick and the door will pop open.
If the mother does not return, contact a licensed wildlife rehabilitator. In spring and summer, people often set traps in a misguided effort to resolve garbage and other "nuisance" issues. Unfortunately, this approach leads to trapped and killed mothers who leave their starving young behind. If anyone in your neighborhood is setting traps, persuade them to use more humane and effective methods instead.
Baby skunks
If you see a baby skunk (or a line of baby skunks, nose-to-tail) running around without a mother in sight, they could be orphaned. Skunks have poor eyesight, so if something scares the mother and they run off, the babies can quickly lose sight of them.
Monitor the situation to see if the mother rejoins their young. If the babies are on the move, put on gloves and slowly place a plastic laundry basket (with lattice sides) over the babies to keep them in one spot and make it easier for the mother to find them. Do not put a weight on top of the laundry basket.
If the mother returns to her young, she will flip up the basket and get them. If she has trouble doing this, you should lift the basket to let them out. Remember that skunks are very near-sighted, so fast movements can startle them into spraying. If you move slowly and speak softly though, you will not get sprayed. Skunks warn potential predators by stamping their front feet when they're alarmed, so if the mother doesn't do this, you're safe to proceed. If no mother comes to retrieve the young by dawn, contact a licensed wildlife rehabilitator.
Finding help for the animal
Once you're sure the animal needs your help, call a wildlife rehabilitator for assistance. If you're unable to locate a rehabilitator, try contacting an animal shelter, humane society, animal control agency, nature center, state wildlife agency or veterinarian.
Capturing and transporting the animal
Never handle an adult animal without first consulting a wildlife professional. Even small animals can injure you. Once you've contacted someone who can help, describe the animal and their physical condition as accurately as possible.
Unless you are told otherwise, here's how you can make an animal more comfortable for transport while you're waiting for help to arrive:
Put the animal in a safe container. For most songbirds, a brown paper bag is fine for transport. For larger birds or other animals, use a cardboard box or similar container. First, punch holes for air (not while the animal is in the box!) from the inside out and line the box with an old T-shirt or other soft cloth. Then put the animal in the box.
Put on thick gloves and cover the animal with a towel or pillowcase as you scoop them up gently and place them in the container.
Do not give the animal food or water. It could be the wrong food and cause them to choke, trigger serious digestive problems or cause aspiration pneumonia. Many injured animals are in shock and force-feeding can kill them.
Place the container in a warm, dark, quiet place—away from pets, children and all noise (including the TV and the radio)—until you can transport the animal. Keep the container away from direct sunlight, air conditioning or heat.
Transport the animal as soon as possible. Leave the radio off and keep talking to a minimum. Because wild animals aren't accustomed to our voices, they can become very stressed by our noises. If they're injured or orphaned, they're already in a compromised condition. Keep their world dark and quiet to lower their stress level and help keep them alive.
Snake Trapping, Removal And Control Services In Cleveland, Cincinnati And Columbus, Ohio
Posted On May 14, 2021
Cottom's Wildlife Removal Is NOT Affiliated With ClevelandWildlife.com
Posted On May 11, 2021
The Cottom's Wildlife Removal company is NOT affiliated or associated in any way with ClevelandWildlife.com. As of May 11, 2021, the website is displaying our phone number, 440-236-8114, on the home page WITHOUT OUR APPROVAL. The CWR phone number is also displayed, without permission from CWR, in the global header and footer of ClevelandWildlife.com. The phone number on the "Contact" page of the ClevelandWildlife.com site (http://www.clevelandwildlife.com/contact.html) is another phone number, 440-249-4889, which is associated with Precise Wildlife Services.
Wildlife Rehabilitators
Posted On YouTube On January 12, 2018 By OhioDNR [OhioDNR.gov]
Who Do You Call When You See An Injured Animal In Ohio?
Learn what you can do if you believe a wild animal in Ohio is orphaned or injured, here. The goal of wildlife rehabilitation is to provide professional care to sick, injured, and orphaned wild animals so ultimately they can be returned to their natural habitat. Wildlife rehabilitation is the treatment and care of injured, orphaned, or sick wild animals so that they can be released back to the wild. Find out if wildlife trapping and wildlife relocation is the best option, here.
Some concerned citizens in Ohio want to know who to call for injured wildlife. If the animal has bleeding, broken bones or another obvious injury – you can bring the animal to Ohio Wildlife Center's Hospital during open hours. See rescue and transport instructions.
Ohio wildlife officials rescue injured bald eagles. Wildlife lovers in Cleveland, Columbus, Toledo, Dayton, Canton, Athens, Marietta, Ashtabula and Cincinnati search online for a local wildlife rehabilitator near them to take care of an ill, injured or orphaned animal. Get phone numbers for a wildlife rescue service or wildlife rehabilitation center near you in Ohio, here. Wildlife rescue services are available near Cleveland, Columbus, Cincinnati, Dayton, Dublin, Toledo, Akron, Canton, Troy, Lima, Mansfield, Zanesville and Lake County.
Types Of Bats That CWR Gets Out Of Homes And Attics In Ohio 
Bats removed and excluded from attics in Ohio homes by the Cottom's Wildlife Removal company include the Big brown bat and the Little brown bat. CWR rarely gets rid of Indian bats and they are listed as an endangered species in Ohio. Most bats in Ohio live near humans without ever being detected.
Learn more about bats in Ohio from the Ohio Department of Natural Resources (ODNR). Find out about the Ohio Bat Conservation Plan which is the first action plan written specifically for bats in Ohio. Bats in Ohio are a maligned and misunderstood species.
Wildlife Relocation Options In Ohio
Wild animal babies in Ohio are unintentionally orphaned and too often die of starvation, because their mother is trapped and removed. People and wildlife can peacefully coexist in most situations. However, there may be times when conflicts arise. Get a phone number for a local wildlife rescue, permitted wildlife rehabilitation services or a wildlife rehabilitation center near you in Ohio, here. Hire a wildlife removal professional in Ohio that uses humane and effective practices to remove raccoons, bats, groundhogs, birds and skunks. Download the "Humane Wildlife Conflict Resolution Guide" from The Humane Society of the United States, here.
Wildlife Management News And Articles Published By The Scientist Magazine®
Posted On May 11, 2021
The Scientist is the magazine for life science professionals—a publication dedicated to covering a wide range of topics central to the study of cell and molecular biology, genetics, and other life-science fields. Read more here.
Ohio Squirrel Trapping, Removal, Exclusion And Control Company
Posted On May 9, 2021
About CWR's Bat Exclusion Services In Ohio
Posted On May 11, 2021
Bat exclusion involves using netting or tubes at entry points, which allows bats to drop down and fly away but which prevent re-entry. Exclusion devices are left in place for a week, so that the bats give up. After the bats are gone, plugging, sealing and caulking work is done.
To keep bats out, the Cottom's Wildlife Removal company seals cracks and openings with heavy-duty bat control screen mesh, aluminum flashing, sheet metal, expandable foam, caulk, stainless steel hardware cloth, chimney caps, flue guards, adhesive sealants, 3/8″ polyethylene knotted mesh, bat netting and other bat exclusion products.
Bats Soar Back Into Wild
Published by the Delaware Gazette On May 11, 2021
COLUMBUS, Ohio – After five months of caring for 27 big brown bats hibernating in two wine coolers in her basement, Ann Wookey cheered as they took flight back to the wild May 1 in a grassy field in northeast Columbus.
As a long-time volunteer for Ohio Wildlife Center, the state's largest wildlife rehabilitation nonprofit organization, Wookey accepted the assignment last fall to work with the center's team to overwinter bats at her home by putting them into artificial hibernation inside the wine coolers for the winter. The Ohio Wildlife Center's Wildlife Hospital, located at 2661 Billingsley Road in Columbus, typically receives between 30 to 40 bats each year that miss their migration window in the fall due to injuries, or are discovered hibernating inside people's homes in chimneys or attics. Read more here.
Man Given 60 Days For Wildlife Offenses
Published by The Crescent-News On May 4, 2021
PAULDING — A rural Defiance man was placed on community control here Monday in Paulding County Common Pleas Court on three felony charges and numerous misdemeanors related to wildlife violations. James Coyne, 22, 19843 Ohio 111, was placed on community control by Judge Tiffany Beckman for four years with conditions, including that he serve 60 days in Paulding County Jail with work release. He was given credit for five days served in jail while his case was pending. Coyne also was ordered to make $4,320 restitution to the Ohio Department of Natural Resources while animal parts and three firearms seized in the investigation were ordered forfeited. Read more here.
Read The Conservation News Archives From The Wildlife Society
Posted On May 11, 2021
The Wildlife Society is recommending the Department of the Interior's should increase funding for agency programs that support wildlife professionals and their work to conserve wildlife species and habitats in Fiscal Year 2022. Read more here.
The vision of the Wildlife Society's is to have a strong and effective voice in representing wildlife conservation and management, and ensuring sustainable wildlife populations in healthy ecosystems. Their mission is to inspire, empower, and enable wildlife professionals to sustain wildlife populations and habitats through science-based management and conservation. The organization was founded in 1937, The Wildlife Society is an international network of nearly 10,000 leaders in wildlife science, management and conservation who are dedicated to excellence in wildlife stewardship. Read more here.
CWR Gets Squirrels Out Of  Houses, Attics, Roofs, Yards, Soffits, Gardens, Sheds, Outbuildings, Rental Properties, Apartments And Garages In Ohio
The Cottom's Wildlife Removal company uses live trapping to get squirrels out of homes, attics, yards, eves, soffits, chimneys, roofs, sheds, garages, gardens and lofts on behalf of Ohio homeowners and businesses. The CWR squirrel control and prevention service area includes Cleveland, Columbus, Cincinnati, Akron and other Ohio cities.
To keep squirrels out of your attic you need to be as tenacious as they are. The experts at CWR recommend that you devise a good strategy to deal with the little varmints. Consider removing bird feeders, secure your garbage cans, cut back tree limbs near your roof, set trapping cages in your attic and install a EVICTOR strobe light in your attic – or simply have the Cottom's Wildlife Removal company do the work.
Humane Squirrel Control And Exclusion Options
If you want be as humane as possible to avoid hurting squirrels, you can wait until after the squirrels have left during the day, and then seal up your roof and attic with metal flashing to prevent them from re-opening access points into your attic.
If your are going to try to become a master of DIY squirrel exclusion, be sure to secure your ladder before attempting to squirrel proof your roof. Sometimes, not every time, but sometimes, this job is best left to the professionals at CRW.
CWR uses professional squirrel trapping supplies, tools, heavy duty protective gear and modern squirrel removal equipment such as humane live traps, Safeguard squirrel traps and excluders, small game snare traps and WCS special squirrel cage traps.
CWR squirrel control experts use effective natural and chemical squirrel repellents, squirrel traps for gutters, ladders, chimney caps, squirrel control wire mesh, hammers, owl decoys, tunnel traps, screwdrivers, electronic squirrel control products, electric garden fencing, ultrasonic pest repellers and excluders for squirrels. One of the CWR's favorite squirrel traps is a version of a Tomahawk live trap with one trap door and an easy release door.
After we trap, catch and remove the pesky squirrels, we seal up their entry points to keep other squirrels from getting in. CWR pest control technicians know how to keep annoying squirrels away naturally and how to get rid of Eastern Fox Squirrels around the yard. We are also experts at getting rid of flying squirrels and how to get rid of squirrels from attics. We remove squirrel poop, rodent droppings and also disinfect and sanitize attics that squirrels have compromised.
News About Wildlife Management From The Wildlife News
Posted On May 11, 2021
Read Articles From The U.S. Fish & Wildlife Service
Posted On May 11, 2021
How To Get Rid Of Groundhogs In Ohio – Humane Trapping And Removal Services
Posted On May 6, 2021
Wildlife Control Expert Creates Podcast to Help Local Businesses
Posted On May 11, 2021
PORT MATILDA — By day, Brian Richardson is the owner-operator of Nittany Valley Varmints, LLC, facing off with the likes of feisty raccoons, smelly skunks and sometimes even dangerous rattlesnakes. After work, he's the laid-back host of "Trapper and the Gang," a podcast in which he interviews other Centre County small business owners. He's also a devoted dad, whose nine-year-old daughter, Zoe, likes to ride along on his wildlife adventures whenever possible. Before moving to State College with his wife, Kim, in 2013, Richardson's primary wildlife experience came from working as an elk guide in Colorado and as a hunting guide in New York. From the interactions he had with game wardens while working those jobs, he knew that transporting a wild animal without a license was (and still is) illegal. So when a friend asked for his help removing a groundhog from his property in 2015, it was almost on a whim that he sat for the Nuisance Wildlife Control license, surprising himself by passing it on the first try. Read more here.
Expert Wildlife Trapping & Animal Removal Services For Cleveland And Northern Ohio Homeowners And Businesses – Call 440-236-8114 24/7
Posted On April 4, 2021
Call 440-236-8114 day or night to schedule an inspection and to talk with a licensed and certified wildlife control expert. CWR pest control technicians are experts at raccoon, bat, skunk, squirrel, bird and mice trapping, removal and prevention in Cleveland, Ohio.
Schedule An Inspection Or Request An Estimate From Ohio's Premier Wildlife Control Operator 
Call 440-236-8114 or  email info@mcwildlife.com if you want to hire a wildlife removal professional in Ohio that uses safe, animal friendly, humane and effective trapping and removal processes.
Local Family Owned Wildlife Extermination Company Serving All Of Ohio
Cottom's Wildlife Removal is a local, family-owned and operated wildlife extermination and wildlife exclusion company that works in homes throughout Ohio. CWR offers professional wildlife removal, local wildlife removal, wild animal removal services and wildlife pest control to families and business owners that live and work near Columbus, Zanesville, Toledo, Cleveland, Akron, Cincinnati, Marion, Upper Arlington, Dublin Grove City, Newark, Marysville, Lancaster, Circleville, Kenton and Plain City, Ohio.
CWR gets squirrels, raccoons, mice, birds and bats out houses quickly and humanely. CWR wildlife experts have been responding to the wildlife control, animal removal, critter decontamination and damage repair needs of families and commercial property owners throughout  Ohio since 1986.  We provide estimates for the following services.
Bat Guano Cleanup Services In Ohio
Cottom's Wildlife Removal removes and cleans up animal and bird waste and feces from homes and businesses in Cleveland, Columbus, Cincinnati and other cities in Ohio. We provide environmental, disinfecting, sanitizing and decontamination services. Rates start at $495+.
Bat Inspections And Bat Exclusion Costs In Ohio
Costs for bat inspections, bat removal, bat feces cleanup, bat guano decontamination and bat exclusion services in Ohio start at $239. Rates for bat exclusion and bat proofing in Ohio start at $1,495.
The bat exclusion experts at the Cottom's Wildlife Removal company pay close attention to detail when they are bat proofing a home in Ohio in order to ensure that the roof or attic is totally secured and sealed tightly. If you have bats in your house, roof or attic, find out what to do, here. Excluding a bat colony from a home, attic or roof in Ohio should never take place between May and August.
Buckeye State Wildlife Solutions
Who Can I Call To Remove A Bat In Columbus Or Central Ohio?
Posted On March 22, 2021
Bats in Ohio will not attack you but they are dangerous to have in your house because of the diseases they carry. It is not safe to live in a house with bats.  Do not call Franklin County Animal Care And Control or Worthington Animal Control for a bat. Local central Ohio government animal control departments will not be able to help you.
Contact a licensed wildlife control operator at 614-300-2763 to have one or more bats removed.  CWR animal control and wildlife conservation professionals assist homeowners who live in Westerville, Dublin, Grove City, New Albany, Canal Winchester, Upper Arlington, Hilliard and Columbus by capturing bats.
Scratching and squeaking sounds in your walls at dawn and dusk, sounds of wings fluttering or flapping in your attic, a strong ammonia odor (bat urine) and the appearance of elongated black pellets (bat guano) in your home are signs of a bat infestation.
In 2015, a bat infestation caused Ohio University President Roderick J. McDavis to leave his historic president's residence and move into a rental house. In 2016, hundreds of bats infested the Chillicothe Ohio safety services building. The health department told workers to work elsewhere until the bats were gone.
Bat guano is harmful to humans. Histoplasmosis is a life threatening disease that effects the lungs and it is associated with a fungus that grows on bat droppings.
If there are bats in your attic, contact the wildlife removal experts at CWR so that they can set up exclusion traps and doors to vent out the bats. CWR bat control technicians will seal up your attic, house or roof after the bats have left. CWR can also decontaminate and clean up the mess left behind by the bats. Bats have been know to bite humans while they are sleeping, which can cause rabies, so it is important to get them out as soon as possible.
The Cottom's Wildlife Removal company removes bats from homes. Although some people look for a local bat exterminator, CWR prefers to get rid of bats without killing (exterminating) them.
Buckeye State Wildlife Solutions
How Much Does It Cost For Animal Control To Come Out In Columbus, Ohio?
Rates for home inspections in Columbus Ohio and Central Ohio areas start at $299.  Rates to remove an animal that has been trapped start at $299.
Central Ohio Animal Control Phone Numbers
Call 614-300-2763 If You Are Looking For Animal Control Or Wildlife Removal Near You Our Are Located In Or Near These Central Ohio Cities:
Columbus, Dublin, Hilliard, Worthington, Westerville, Circleville, New Albany, Reynoldsburg, Grove City, London, Blacklick Estates, Cambridge, Powell, Celina, Bexley, Delaware, Upper Arlington, Kenton, Marysville, Mount Vernon, Whitehall, Sidney, Picqua, Coshocton, Gahanna, St Marys, Springfield, Bellefontaine, Canal Winchester, Washington Court House, Grandview Heights, Lincoln Village, Heath, Urbana, Pickerington, Tipp City, Pataskala, Zanesville, Steubenville, Lancaster, Newark Or Marion
Franklin County Animal Care and Control – Field Services
Call 614-525-3400
The Franklin County Department of Animal Care and Control provides field animal control services to the citizens of Franklin County twenty-four hours a day. Read more here.
Call 614-300-2763 If You Are Looking For Animal Control Or Wildlife Removal Near You Our Are Located In Or Near These Central Ohio Cities:
Columbus, Dublin, Hilliard, Worthington, Westerville, Circleville, New Albany, Reynoldsburg, Grove City, London, Blacklick Estates, Cambridge, Powell, Celina, Bexley, Delaware, Upper Arlington, Kenton, Marysville, Mount Vernon, Whitehall, Sidney, Picqua, Coshocton, Gahanna, St Marys, Springfield, Bellefontaine, Canal Winchester, Washington Court House, Grandview Heights, Lincoln Village, Heath, Urbana, Pickerington, Tipp City, Pataskala, Zanesville, Steubenville, Lancaster, Newark Or Marion
Columbus Humane | Animal Protection Organization In Columbus, Ohio
Address: 3015 Scioto Darby Executive Ct, Hilliard, OH 43026
Phone: 614-777-7387
Advancing animal welfare since 1883. Working with over 8,000 animals and thousands more people annually by finding adoptable animals their forever homes, responding to reports of animal cruelty and neglect, providing resources and options for those struggling to keep their pets successfully, and offering support for the pets of victims of domestic violence so that all can find safety. Read more here.
What To Do About Skunks [The Humane Society of the United States]
A gentle species rarely worth raising a stink over
Skunks, easily identifiable by their characteristic black and white striping, are infamous for producing a foul odor when frightened. Although a skunk's spray is known mostly for its robust smell, it can also cause intense discomfort if it gets into a person or animal's eyes. Fortunately, these mild-mannered creatures rarely use this potent defense, and provide quite a few benefits to the areas they inhabit. In cases where eviction is necessary, a few mild harassment and deterrence techniques can help you humanely remove skunks while escaping smell-free. Read more here.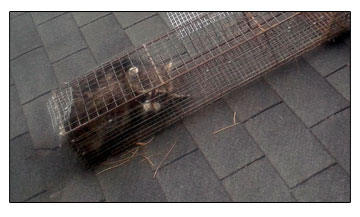 Can Bats Get The Virus That Causes COVID-19 And Can They Spread It Back To People?
09/09/20
Other coronaviruses have been found in North American bats in the past, but there is currently no evidence that the virus that causes COVID-19 is present in any free-living wildlife in the United States, including bats. In general, coronaviruses do not cause illness or death in bats, but we don't yet know if this new coronavirus would make North American species of bats sick. Bats are an important part of natural ecosystems, and their populations are already declining in the United States. Bat populations could be further threatened by the disease itself or by harm inflicted on bats resulting from a misconception that bats are spreading COVID-19. However, there is no evidence that bats in the United States are a source of the virus that causes COVID-19 for people. Further studies are needed to understand if and how bats could be affected by COVID-19. Read more here.
NACA STATEMENT ON ANIMAL CONTROL FUNCTIONS DURING THE COVID-19 PANDEMIC
09/09/20
For the safety of our officers and the public they serve, NACA is advising all officers to take
extra measures to mitigate the short and long-term effects of the COVID-19 pandemic. These
measures include protecting themselves properly to reduce risk of spreading the virus, as well
as working to manage and minimize the number of new animals entering our shelters.
As members of the public safety community we have an obligation to perform our sworn duties
during disasters both natural and man-made. To that end, NACA recommends the following:
High priority/emergency calls: At this time, officers should continue to respond to emergency
and high priority calls. High priority/emergency calls include law enforcement assistance,
injured or sick stray animals, cruelty and neglect complaints, bite complaints, and dangerous
and aggressive dog complaints. Read more.
10 Species Of Bats Found in Ohio
09/09/20
There are 10 bat species commonly found in Ohio and they are all insectivores, meaning they eat insects. Bats are the only major predator of night-flying insects and they help farmers by saving them billions of dollars a year on pest control. Bats are usually able to exist near human homes without making their presence known. However, with decreasing amounts of habitat available for bats (e.g., trees being cleared), bats may find their way into man-made structures. Bats use existing openings (cracks as small as 1 ¼ inch by 3/8 of an inch) to enter buildings or to roost in attics. To remove unwanted bats from a building, you must place an exclusion device over their main entrance and seal all other holes. Exclusion devices allow bats to safely exit the house but keeps them from getting back inside. After leaving the device up for several days and ensuring all bats are gone, the device can be removed and the last exit sealed. Read more.
Dog Kills Another Rabid Raccoon
07/12/18
On Saturday, June 9, 2018 a rabid raccoon came into contact with a dog in White County, Georgia. In November 2017, a different rabid raccoon attacked this same dog, at the same address. Raccoon rabies can be passed on to people. The deadly nature of the disease is one of the principle reasons that rabies is considered such a serious disease. In the most recent incident, the residents of the home heard a strange noise outside, similar to a cat meowing. Upon investigation, they discovered a raccoon hiding under a log in the woods. Their dog, a shepherd mix, started barking at it, and the raccoon responded by attacking the dog. The two animals got into a fight, and the dog ended up killing the raccoon. The June 9 incident marked the sixth rabies case in White County so far this year. All six cases have been in raccoons, but rabies can also be transmitted by skunks, foxes, coyotes and bats.  Sean Sullivan, White County Environmental Health manager, is also the county's rabies officer. It's his job to collect the remains of potentially rabid animals and ship them to the state lab for testing.  Environmental Health is also the agency that collects an animal's remains to be tested for rabies. Because the rabies virus is found in the brain, the animal's head needs to be intact. If you need to shoot the animal with a gun, aim for the heart, not the head.  In Cleveland, Ohio Cottom's Wildlife Removal company is hired by homeowners and businesses to trap, remove and euthanize raccoons with rabies from buildings and properties. According to the Human Society, animals that have rabies spread the virus by biting a raccoon, squirrel or other critter during the final stage of the disease. Raccoons are most likely critter to be infected with the virus.
Coyotes In Northeast Ohio: Hiding In Plain Sight
07/02/18
Black bears creeping into backyards and residential settings may have garnered their fair share of attention recently, but local wildlife experts say a much smaller, wily predator has always been present in the state of Ohio — the coyote. Coyotes, primarily eastern coyotes, are prevalent in all 88 counties and can thrive in a variety of diverse environments, said Jonathon D. Cepek, wildlife ecologist for Cleveland Metroparks.
Video: Wildlife and Animal Trapping, Control and Removal Services for Cleveland and Akron Ohio Families
06/29/18
Northeast Ohio has large populations of raccoons, groundhogs, squirrels, skunks, nesting birds, and bats that can wreak havoc when they get into your home, attic, chimney or on to your property. They rip up insulation, damage the structure of your home, and carry real health concerns for you, your family, and your pets. This video tells you about the animal and wildlife trapping, control, removal and relocation services that Cottom's Wildlife Removal offers to families throughout the Greater Cleveland and Akron area, including: Strongsville, Medina, Hudson, Westlake, Beachwood, Mentor, Solon, Lakewood, Rocky River, Fairlawn, North Olmsted, North Royalton. Once the animals are gone from your life, we also provide animal exclusion, home decontamination, insulation replacement, and damage repair services. We kick them out and we keep them out!  Cottom's is licensed, bonded and insured to remove dangerous wildlife from your residential or commercial property, and to protect you and your property by performing building inspections and repair due to wildlife damage or threats.
Call 440-236-8114 to:
• Schedule An Inspection
• Get An Animal Removal Estimate
• Schedule Animal Removal Service
To learn more about our Ohio animal and wildlife trapping, control, removal, relocation, exclusion and repair services, go to https://www.mcwildlife.com/animal-removals/.
Humane Society: Wild Animals Discovered Dead in Rodent Removal Truck
06/18/18
Humane Society investigators said charges may be filed against a former Varment Guard technician accused of leaving a truckload of raccoons and squirrels in a company truck last weekend. Spokespersons said instead of taking the animals back to the company's Westerville Road offices as required, he headed to the Heritage Apartment complex. "The guy lives there. He went to his parents house for the weekend. He left the truck unattended," said Varment Guard wildlife and bird manager Jared Miller. Neighbors at Heritage Apartments started calling Varment Guard Friday night after hearing animal noises coming from the vehicle.   Company officials said the messages were never retrieved. By Sunday when humane agents and police showed up to gain entry to the truck, it was too late. "I think there were ten animals that were in the back of the truck. Most of them were dead from the heat when they showed up," said Miller. Miller said it's the first case of its kind in the Columbus-based company's 35-year history. Miller said while animals like raccoons, opossums, skunks, and muskrats are humanely euthanized after being caught in traps, other wildlife such as squirrels, groundhogs, chipmunks, and rabbits can be relocated. "This is beyond my worst nightmare and fear," Miller added. The employee was fired and humane agents said cruelty charges could be filed in the case. "Even though people think of pets as cats and dogs, these are still animals, and creations that deserve respect," said Heritage Apartment resident Nick Bankiers. "It never should've happened" Miller added.
Raccoon Makes It To the Top of Skyscraper Through 'Superpowers' and 'Insatiable Curiosity'
06/18/18
As a raccoon spent much of Tuesday climbing a 25-story skyscraper in downtown St. Paul, Minnesota, the world watched, terrified that this suspense story would end in a tragic plummet. (It didn't.) Suzanne MacDonald, a psychologist at Toronto's York University who studies urban raccoons, was similarly gripped, but she wasn't worried about its hero. Why? Because raccoons – as their black masks might suggest – have "quite a few superpowers," she explained not long after the drama ended Wednesday morning. The most obvious of those talents: an impressive climbing ability. The furry carnivores, which are native to North America and have thrived in its cities, possess limbs with great strength and five-toed paws with long claws and incredible dexterity. Those allow them to break open clams and trash bins, and to scale construction cranes and chimneys and soaring trees. Their hind feet can rotate 180 degrees for easy descent. Vertigo almost certainly doesn't afflict them. "Their dexterity is really remarkable," said Sarah Benson-Amram, a University of Wyoming assistant professor who runs a lab that studies raccoon cognition. "If you watch videos of raccoons in the wild, you see moms carrying kits in their mouths, climbing up really tall trees with arms outstretched around the trunk, working their way up." St. Paul's UBS Tower, with its pebbly surface, presented no major challenge other than its height, which would have exhausted even an Ironman raccoon. By the time MacDonald tuned into the drama Tuesday evening, the animal was napping on the 23rd-floor window ledge, and she said she knew it was "headed for the top and was just taking a break." Both raccoon experts – there are not many in the world of academia, despite the animal's reputation for intelligence – said they cheered the Minnesota critter's feat as a chance for raccoons to be admired rather than maligned as pests, "trash pandas" and disease carriers. Sure, they can be all those things, they say. But raccoons are also impressive survivors and clever, in their own go-for-it way. Not that #MPRraccoon would have been happy about having gone for the peak. MacDonald said it probably got into that spot thanks to another power that is only sometimes super: neophilia. Urban raccoons, unlike their rural brethren, tend to approach new things. That can get them warm nesting spots in attics but also get them sheepishly stuck atop cranes. This one, which the company that trapped it early Wednesday told the (Minneapolis-St. Paul) Star-Tribune was a young female – probably started out by pursuing eggs in pigeon nests on a lower ledge of the office complex, MacDonald said, then got spooked and went up when construction workers offered it a makeshift ladder to help it reach the ground. "They don't plan things out. They don't say, 'If I climb this building, I will be stuck.' They just do the thing and regret it later. It makes them very successful in the city, because they grab onto things and do things and fiddle around with things," MacDonald said. The animal would have been tired and thirsty, but probably not too scared, hundreds of feet above the pavement, she added. "If I were to caption it, it'd be like: 'Oh my god, I've made a terrible decision. I deeply regret this now. I shouldn't have gone up,' " MacDonald said. Another raccoon superpower: paw sensitivity that allows them to "see" an object best by touching it. This is heightened underwater, which is why they have a false reputation for washing their food, MacDonald said. They're actually feeling it out – and figuring it out. But are raccoons supersmart? The answer depends on the definition, but it's not clear in any case because there's been little research done on them. In the first half of the 20th century, they were the subjects of a few comparative behavior tests. But they turned out to be poor lab animals because of their talent for breaking out of cages. "So eventually, [the researchers] just gave up and went back to rats and pigeons," Benson-Amram said. MacDonald said she's not sure they possess intelligence in a critical thinking way so much as an "insatiable curiosity" that leads them often enough to success. This is particularly true of urban raccoons, which she has found are far better than their rural counterparts at breaking into garbage cans bound by bungee cords. More recently, MacDonald has tested raccoons' sense of object permanence, or the understanding that objects that disappear from sight aren't gone forever. It's what makes peek-a-boo fun for human babies, who start to figure out that secret between 4 and 7 months of age. Puppies begin to develop this awareness at around five weeks, according to some research. But the baby raccoons MacDonald tested – by placing food under a cup as they watched – didn't figure it out even at 160 days old. Adult raccoons did manage to get the food, but that's because "they just attack and destroy the cups," MacDonald said. One of Benson-Amram's doctoral students gleaned some similar insights after using a classic cause-and-effect test to see whether three captive raccoons could get a marshmallow floating in a column of water. They could use a heavy ball, which if dropped would raise the water level to the point where the marshmallow was reachable, or a light ball, which wouldn't. In the end, the subjects got their treats, but not how the researchers expected: One knocked the heavily weighted column over. Two sometimes used the heavy ball but sometimes pushed the light ball into the water, which worked by splashing bits of marshmallow upward, turning "the nonfunctional object into a functional one," Benson-Amram said. "They have a very unique way of approaching the world, and I think they're very intelligent in their own way, although we're just starting to study this systematically," said Benson-Amram, who somehow missed the raccoon news out of Minnesota until Wednesday morning. "When I saw it, I wasn't shocked. I was like: 'Oh, OK, it's a raccoon.' They do amazing things all the time, things we don't know they're capable of." MacDonald missed the first part of the raccoon thriller because she was watching a heist comedy, "Ocean's 8," and then dining with friends, where she politely did not check her phone. "I was off Twitter for, like, three hours, and it was the most exciting three hours ever!" she said. She said she wished the raccoon's trappers, who told Minnesota Public Radio that the animal would be released on private property in the suburbs, would let it go near the UBS Tower. That's because urban raccoons tend to have a very small turf, and adapting to the country won't be easy – even for a critter able to mount an office building, she said. "We certainly attribute a lot of intelligence and intent to them, which I don't think we should," MacDonald said. "They are not evil geniuses. An evil genius wouldn't have ended up on top of a skyscraper."
Raccoon Tests Positive For Rabies; MCHD Urges To Take Precautions
06/18/18
A raccoon collected Monday in the National area of Monongalia County has tested positive for rabies. Monongalia County Health Department officials received confirmation Thursday and made the announcement Friday. MCHD urges everyone to avoid animals they do not know, including raccoons and bats. These are wild animals that can carry rabies. This warning applies year-round but is especially true during warmer weather months. Area residents also can take precautions to help keep raccoons and other pests out of their homes and away from their properties. Also, pet owners who have not gotten their dogs and cats vaccinated for rabies should do so. This is the first confirmed case of rabies in Monongalia County in 2018, but the area has had rabies before and residents should be on alert. Although they may look harmless, raccoons can be a nuisance and, in some cases, downright dangerous. This is especially true if they are infected with rabies, a viral disease found in mammals that attacks the nervous system, ultimately causing disease in the brain and death, according to Centers for Disease Control and Prevention (cdc.gov). It is transmitted via saliva through a bite or scratch. The best deterrent to raccoon activity is prevention.
MCHD recommendations:
Keep pets' rabies vaccinations up to date. Seal garbage cans tight. Raccoons have opposable thumbs and can remove any loose or broken lids. Don't feed raccoons. Feed outside pets during the day and don't leave food or water dishes outside after dark when raccoons are likely to be looking for food and water. Control access to the home. Inspect houses thoroughly to find any holes or crevices where raccoons could enter. They can get through surprisingly small spaces. This includes chimneys, attic vents and seams along roofs and baseboards. Watch out for raccoons or other strange animals that are active during the day, move erratically and/or are not afraid of humans. They may have rabies. If you suspect there is a rabid raccoon on your property, contact a licensed animal control specialist. Scare tactics don't work. Banging pots and pans may be a temporary raccoon deterrent, but raccoons are persistent. They will come back long after you've given up. Water-sprayer raccoon deterrents are also widely available. They hook up to your hose and use a motion detector to scare off raccoons. They will work for as long as it takes raccoons to find a way around them. Although there are no approved repellents, toxicants or fumigants for raccoon problems, some chemical raccoon deterrents are commercially available. These include mixtures of coyote urine and other natural repellents. Also, some research shows that mothballs may keep raccoons out of enclosed spaces in a home. In extreme cases, traps may be used. There are three ways a landowner can legally trap a raccoon and properly release it. The most recommended option is to contact a licensed animal removal specialist. They have the most knowledge and training to properly and humanely remove wild animals. Second is to have a person with a West Virginia hunting license trap the animal during raccoon hunting season. The last option would be for landowners to contact their local West Virginia Department of Natural Resources (DNR) officer and apply for a Wildlife Damage Permit to trap the animal themselves. Usually, traps must be of the "humane" variety — cages that trap the animal without harming it. Trapping a raccoon humanely is important to prevent injury to the raccoon. Getting rid of a raccoon should be carried out with proper planning and procedures. Releasing the raccoon back into its environment properly is important. Catching a baby raccoon and keeping it as a pet is against the law. The DNR stopped issuing pet permits for raccoons in 2006 because of the potential risk of rabies. Early symptoms of rabies in people are similar to other illnesses, such as fever, headache and general weakness and discomfort. As the disease progresses, more specific symptoms include insomnia, anxiety, confusion, slight or partial paralysis, excitation, hallucinations, agitation, hypersalivation (an increase in saliva), difficulty swallowing and fear of water. Death usually occurs within days of the onset of these symptoms.
Wild Neighbors: The Humane Approach to Living with Wildlife Second Edition 2nd Edition
06/18/18
This long-awaited, new and expanded edition provides invaluable information to any homeowner who seeks to live in harmony with the wildlife in his backyard and in his community. Wild Neighbors provides practical, humane, and effective advice on how to share living space with 35 of the most common species, from alligators to woodpeckers, found in the lower 48 states. Advice focuses on how to: properly and accurately define a wildlife problem; determine what type of animal is causing it; identify the damage; effectively take action for a humane and permanent solution; and proactively avoid future conflicts. Says Edward E. Clark, Jr., President, Wildlife Center of Virginia: It is the ultimate tool for win-win problem-solving in human/wildlife conflict situations.
Costs to Remove A Trapped Raccoon From An Attic Start at $95.00
06/18/18
Raccoon or animal removal and relocation rates start at $95.00 per raccoon or animal (removal and relocation of a raccoon in a trap). Cost for removal of raccoons and animals From chimneys Start At$495.00 and this prices includes the installation of one chimney screen/cap.
Getting Raccoons Out (and Keeping Them Out) – Bright lights, Loud Music, and Wire Mesh Are The Way To Go
06/18/18
Before evicting raccoons from your house, you need to figure out how they're entering (that is, if you don't want them coming right back in). Give your house a thorough inspection to find areas where raccoons could get in by viewing your house from the perspective of an animal looking for a den.
Is there anybody in there?
To determine if an opening is being used, block the hole loosely with wadded newspaper. Leave in place for two to three days. If the newspaper goes undisturbed, and the weather has not been particularly cold or stormy, no one is using it as an entryway. If the newspaper is pushed out of place, someone has moved in.
Raccoon tenants
Once you know how they're getting in, find out if your unwanted guests happen to be a mother raccoon with young. If so, the best thing to do is wait a few weeks until the babies grow old enough to leave with their mother—they won't survive without her. Don't try to trap and relocate the family yourself. It almost always leads to separation (and probably death) of the young raccoons, unless done by a professional who knows how to reunite mothers with their offspring. The reunion approach allows the mother move her young to another den site at her own pace.
One-way doors
Some professionals use a "one-way door" to get raccoons out of attics or crawl spaces. Once the animals have left, they're unable to get back inside. Use of these doors is best left to professionals, who can make sure that mothers are not isolated from their litters. The young must be old enough and mobile enough to exit through the one-way door with their mother, and this can be very hard to assess.
Humane harassment to get them out
If you know that you are dealing solely with adults, you can start using humane techniques to get them to leave on their own.
Start small. Gentle techniques may be all you need. Try bright lights, loud noises (set a loud battery-operated radio in the attic or in the fireplace), and unpleasant smells (try a bowl of cider vinegar at the base of the chimney).
Combine techniques. Multisensory harassment works best: light, noise, and smell.
Choose the right time—at dusk, right before the mother's normal activity period. Don't drive raccoons out during the day. Raccoons are primarily nocturnal, so they may be confused in daylight, and they are certainly more vulnerable.
Need more specifics? Get the details on how to deal with raccoons denning in attics and chimneys, hiding out in walls, ceilings, or crawl spaces, getting into your gardens or trash, coming in through your pet door, or raiding your birdfeeder.
Close all entries to keep them out
Convincing the raccoon to leave is only half the solution. The second step is to prevent raccoons (and other animals) from entering again. Many people put out a trap, catch the raccoon, and kill or relocate her. But unless you seal off entries into the house, there's nothing to stop another animal from moving in.
Never close an entryway until you're absolutely certain all the raccoons have left. For your own and the raccoon's safety, you don't want to trap a raccoon or her young inside your house.
Once you find possible points of entry, are sure no raccoons are inside, and have completed any necessary cleanup, cover all openings with heavy material, such as wire mesh, sheet metal, or metal flashing. The best wire mesh for the job is at least 16-gauge material (about 0.06 inches in diameter) with ½-inch openings.
A note about raccoon waste: In places where raccoons have lived for a long time, feces may have accumulated. Take care to avoid exposure to roundworm eggs, which can be found in raccoon feces. For safety's sake, ideally, you should hire a professional service to clean up a raccoon latrine. If you must do the cleanup yourself, carefully follow guidelines established by the CDC for protecting yourself.
Raccoon is Evicted from Attic Using One-Way Door
06/18/18
Humane Wildlife Services uses one-way doors to effectively evict wildlife from homes. Since this was well outside baby season, we knew that no dependent young were inside, so installing the door and securing the vent was all that was needed to evict and exclude this raccoon quickly and humanely.
How to Evict Your Raccoon Roommates
06/15/18
See how researchers humanely remove raccoons from house attics and crawl spaces. Wild raccoons are adaptable creatures that find cities to be rich in food and shelter. They move into homes and other buildings, which often leads to conflict with their human neighbors. With the help of high-tech cameras, National Geographic grantee John Hadidian is studying raccoon behavior in order to develop ways to evict raccoons from human dwellings while enabling them to survive in the urban habitat.
Marko Vovk, ASHI Home Inspector From Cleveland Tries To Remove Raccoon From Chimney
06/15/18
Marko Vovk tries to remove a wild raccoon from the chimney while standing on the hot shingle steep rooftop. He tries playing loud AC/DC music, banging the flue, and finally he uses fireworks and firecrackers to scare and shoo the raccoon out of the fireplace chimney. Nothing works. Finally, this ASHI home inspector from Cleveland Ohio gives up the fight. Marko Vovk decides he has to contact a professional extermination pest control company to come to the home and trap in a cage this wild vermin. While the inspector is getting off the rooftop, the raccoon comes out of the fireplace flue and performs an explicit gesture of flipping the bird to Marko. Video is for entertainment purposes only. No animals were used or injured while making this video.
National Wildlife Control Operators Association
06/15/18
The association is organized exclusively as a mutual benefit non-profit trade association to assist persons or organizations providing commercial wildlife damage management and control activities. The association shall be active in training, educating and promoting competence, service and integrity to the members of the wildlife damage management industry. The NWCOA is a non-profit corporation to further the purpose of the Association under Indiana Nonprofit Corporation Act of 1991 and Under Section 501(c)(6) of the Internal Revenue Code of the United States of America. Members include but not be limited to Nuisance Wildlife Control Operators, Wildlife Damage Managers, Pest Control Operators, Nuisance Trappers, Predator Control Trappers, individuals employed by government agencies working in wildlife management and wildlife damage management, and others engaged in the business of animal damage control. The Certification Program is independent of NWCOA membership. An individual DOES NOT have to be certified to be a member of NWCOA nor is an individual required to be a NWCOA member to obtain certification.
Website: http://nwcoa.com
NWCOA Executive Office
PO Box 655,Fredericksburg, VA 22404
855/Go-NWCOA or 540/374-5600
The Wildlife EXPO – New Orleans 2018
Seminars and Training
Urban Wildlife Control: Money Matters
06/15/18
As the proliferation of wildlife and urban sprawl continues, more homeowners and property managers are coming into contact with wildlife. Animals once associated with being "out in the country" are now commonly found in structures, yards and parks in both urban and suburban areas. Bats, birds, raccoons, coyotes, foxes, deer, feral cats, skunks, opossums, Canada geese, coyotes and others are not only a nuisance to consumers but also can destroy property and transmit diseases including rabies, Hantavirus, West Nile virus, histoplasmosis and Lyme disease. PMPs often receive the call from an exasperated consumer looking for someone to remove the raccoons out of the chimney or relocate the snake that has entered the garage or storage shed. The National Wildlife Control Association's Jason Reger estimates 60 percent of pest management professionals are interested in learning how to add wildlife services to their lineup because of the demand from customers. Wildlife control, however, is not as cut and dry as it might appear, and it is a service PMPs should carefully research before deciding to enter. Noted wildlife control expert and author of the Mallis Handbook of Pest Control chapter on vertebrate pests, Scott McNeely, McNeely Pest Control, Winston-Salem, N.C., says PMPs should "start small" and incrementally build wildlife service offerings to coincide with their firm's structure and goals. As is the case with traditional pest management services, training and education — especially animal biology and behavior — are key elements in controlling wildlife.
And while PMPs enjoy hearing from their customers on a regular basis, the call, e-mail or text informing them that the raccoon or skunk they had come out to service two weeks ago is back and up to its old tricks is not a welcome message. Callbacks in wildlife control are an issue for pest management professionals engaged in trying to wrangle in crafty four-legged creatures but they do not have to "trap" your company's sales. Sean Gilbert, wildlife manager for Northwest Exterminating in Atlanta, GA, spoke earlier this year at the NWCOA/NPMA Wildlife Expo in New Orleans on the topic of callbacks and offered fellow PMPs some sage advice. "The leading reason for callbacks in wildlife control is usually due to an inadequate inspection," says Gilbert. "It can be something as simple as overlooking a vent with the screen missing that was covered by a shrub or not looking on the underside of a bay window and spotting an opening." That's why Gilbert's wildlife control team is in no hurry to rush through the initial inspection of a customer's home and property, taking at least an hour to examine every nook and cranny. Knowing what you are looking for and looking at also helps reduce wildlife control callbacks. Knowing what type of roofing materials are used, the type of roof design (i.e., a gable roof) and other basic construction practices will help PMPs design and implement more effective prevention and control programs. Gilbert recommends not only focusing on obvious areas like screens, doors and windows but to work off the roof lines of the structure to identify openings where wildlife can gain access. For example, while the gap where the roof meets the gutter attachment is a prime entry way for roof rats into a home or business, the hidden gaps in eaves and soffits also provide an easy way indoors. "When you are working with wildlife you have to use all your detective skills to identify where they are accessing the structure," says Gilbert. The 14-year veteran says it is important to understand that for the wildlife seeking food or shelter, it is not simply a way to pass the day — it is life or death. "Animals will aggressively fight to survive and that survivalist instinct tells them to identify more than one way in or out of a structure," he says. "They will identify alternate escape routes and that is why the inspection and observation process is so critical." Know Your Adversary. Properly identifying exactly what animal is making noises up in the attic is another important element to successfully delivering a wildlife control job. Misidentification can lead to an incorrect treatment recommendation and the wrong products being applied.   For example, removing a family of raccoons from an attic requires a different set of procedures and products than dislodging roof rats. "It all goes back to the initial inspection and gathering the correct information in order to identify the wildlife or pest species you are dealing with and taking the proper corrective action," says Gilbert. Another important part of successfully servicing homes and businesses for wildlife is having the proper tools at your disposal, including ladders with stabilizers; compact drills; hardware (screws, zip ties, etc.); heavy-duty, cut-resistant gloves; eye protection; and bright flashlights. Gilbert says a common mistake for firms new to wildlife control is using exclusion materials that are not sturdy enough to stand up to the aggressive animals seeking to gain access to the structure. In addition to conducting a proper inspection, correctly identifying the animal and taking corrective action, you must ensure your technicians have the proper training. "If your company decides to add wildlife services to its lineup make sure you are committed to learning how to do the job right," says Gilbert, whose wildlife division at Northwest has grown from three people to a staff of 30 since it was formed. "It takes a specialized group with a specific skill set to get the job done." Callbacks in wildlife control often take place when expectations aren't met and that is typically the result of not enough communication during the initial inspection and proposal presentation. "You have to spend more time with the customer than you might for general pest control work," says Gilbert. "Wildlife issues are not typically eliminated immediately on the day of service and it can take a few weeks to fix the problem completely. They may still hear noises in the attic but that doesn't mean the program isn't working."
Read PCT – Pest Control Technology Magazine For Industry News and Technology Information
06/15/18
Pest Control Technology provides the latest news, business information and products technology for pest management professionals (PMPs).
Mike Cottom's Wildlife Removal – YouTube
06/15/18
Mike Cottom's Wildlife Removal is a unique wildlife removal and environmental company based in Columbia Station, southwest of downtown Cleveland, Ohio. Learn how Cottom's Wildlife Removal safely removes raccoons from your chimney and keeps them out! Raccoons pose serious health risks and can cause havoc if they get into your home. Cottom's charges a flat fee of $495 to remove any and all raccoons from your chimney.  They remove raccoons and other wildlife from your home and provide attic cleanup, repair, and decontamination. Raccoons in your attic and home pose a threat to your safety and health, and can do serious damage to your property. Learn why raccoons need to be professionally removed from your home and how important it is to repair or replace any areas of the house they have soiled or damaged.
Cottom's Wildlife Removal is a family-owned and operated company providing the following professional Wildlife and Nuisance Animal Control, Relocation and Management Services for the cities of Cleveland and Akron:
Raccoon Damage Repair, Property Decontamination and Insulation Replacement Services.
Removal of Raccoons from Attics, Houses, Buildings, Garages, Businesses, Barns, Sheds, Basements, Decks and Outbuildings.
Repair of Attics, Roofs, Soffits, Gutters, Facia, Eves and Chimneys Damaged by Raccoons.
Prevention of Health Risks Caused by Raccoons Living in Attics.
Getting Rid of Raccoons and Squirrels on Roofs.
Inspection of Attics and Houses for Signs and Sounds of Raccoons.
Pest Control Services for The City of Cleveland.
Critter Catching Services for Northeast Ohio Residents.
Removal and Control of Critters, Squirrels, Groundhogs, Skunks, Birds, Bats, Rodents and Mice.
Animal and Dear Carcass Removal Services
Serving Residents of Strongsville, Berea, Medina, North Olmsted, Rocky River, Bay Village, North Ridgeville, Brecksville, Fairlawn, Hinckley, Mentor, Hudson, Twinsburg, Firestone Park, Northwest Akron, Avon Lake, Beachwood, Parma, Pepper Pike, Chagrin Falls, Solon, Gates Mills, Bentleyville, Bainbridge, Aurora, Akron, Wadsworth, Richfield and Lodi.
Learn how to safely remove raccoons from your attic and keep them out! A video explains why raccoons are a serious problem in Cleveland, Ohio and shows you a raccoon being removed by hand.
Top 40 Pest Control Youtube Channels for Pest Professionals
06/15/18
Pest Control YouTube channels list is ranked by popularity. This is one of the most comprehensive lists of best Pest Control YouTube Channels on the Internet.
Piper, The Famed Goggle-Wearing Wildlife-Control Dog At Michigan airport, Dies Of Cancer
06/15/18
DETROIT — Piper, the airport dog who became an overnight hit nearly two years ago, has died after a yearlong battle with prostate cancer. The border collie, who was tasked with running birds and wildlife off the runway at Cherry Capital Airport in Traverse City, died Wednesday night, according to Facebook and Instagram posts signed, "Your friends, Brian & Piper." The 9-year-old dog belonged to airport operations manager Brian Edwards, who has described himself as the "lesser half" of the airport's K-9 team. The post read: "He fought valiantly, and we did everything we could, but sometimes life just has to take its course. … Today, Piper enjoyed a pain-free day, filled with love from family and friends, mostly his fellow airport employees. He played soccer, got some much deserved butt scratches and yes, he chased away one last snowy owl as he sailed into the night." Piper worked four 10-hour shifts per week on a rotating basis, according to information on the website airportk9.org. To put that in perspective, according to the website, that means: 8,367 birds chased, 1,907 miles patrolled, and 6,202 hours worked. The airportk9 site lists Piper's work gear, including: Rex Specs goggles, Mutt Muffs for ear protection, RuffWear boots, an aerial insertion vest, a tracking ID/harness, and a K9 Trauma Kit. The Federal Aviation Administration requires the airport to have a Wildlife Hazard Management Plan to "mitigate wildlife hazards to aviation," the Traverse City airport wrote online. Approaches include using lights/sirens, pyrotechnics, traps, habitat modification, and dogs, according to the airport.
Driver Strikes, Kills Black Bear On Ohio Highway
06/14/18
Authorities say a tagged black bear from Pennsylvania has been struck and killed on a highway in Ohio. Akron police say the male bear was killed on Interstate 77 in Akron around 5:30 a.m. Tuesday. A spokeswoman with Ohio's Division of Wildlife says biologists estimate the bear was 4 years old and weighed 225 pounds. Spokeswoman Jamey Emmert says there had been numerous sightings of the bear throughout northeast Ohio since mid-May. Emmert says the bear was likely searching for mate, adding that his chances of finding companionship in that part of Ohio were "slim and none." She says the bear never acted aggressively as it traveled through populated areas, although it would occasionally raid bird feeders and bee hives for a snack.
PETA Helps Relocate 13 Ohio Bears To Colorado Sanctuary
06/14/18
The saga of Ohio's exotic animals law, which began with a catastrophe in Zanesville, had a happy ending in Colorado for 13 bears. Nine adult bears and four cubs seized from or surrendered by Ohio owners were transported at th eend of May from the state's wild animals containment facility in Reynoldsburg to The Wild Animal Sanctuary in Keenesburg, Colorado, a journey of more than 1,200 miles. People for the Ethical Treatment of Animals, the animal rights organization located in Norfolk,Virginia, volunteered to be the intermediary in relocating the animals from Ohio to their new home in the 600-acre sanctuary outside Denver. The organization helped pay for the transportation and some of the care for the animals at the sanctuary.  Erica Hawkins, representative for the Ohio Department of Agriculture, said the agency has relocated 145 animals in the past year or so because of a state law prohibiting people from owning exotic wild animals without meeting stringent requirements. "We had a large number of animals to find homes for and are always thankful for assistance with making connections to credible sanctuaries," Hawkins said. Brittany Peet, director of Captive Animal Law Enforcement for PETA, said Ohio officials "have done a stellar job in ensuring all the wild and exotic animals that have been seized or surrendered have gone to reputable sanctuaries that can care for the animals." PETA is so pleased with how the law is working that it is giving Gov. John Kasich its Helping Captive Wildlife Award. The bears, some black and some brown, were all moved at one time, arriving in late May at the sanctuary, which also houses a number of carnivores, including lions, tigers, coyotes and wolves,in separate areas. PETA sent two wildlife veterinarians along for the trip. PETA didn't make public the move until after an acclamation period. The Ohio bears have been released to roam their new habitat, complete with open fields, ponds and dens where they can hibernate in the winter, Peet said. "The bears are looking great," she said. "They're finally getting to live like bears." Some of the Ohio bears were living in poor conditions, were missing teeth and some were declawed. One animal, named Sweet Baby, was found emaciated in a dog crate in a barn. The impetus for the 2012 wild exotic animals law came on Oct. 18, 2011, when Terry W. Thompson released his menagerie of exotic creatures on his farm near Zanesville before committing suicide. Forty-eight animals, including lions, tigers and bears, were killed by law-enforcement officers to protect the public. "The dangerous wild animals act has been a huge victory for the animals," Peet said. "Other states should look to the success Ohio has had as a model."
Relocation of Nine Bears from Ohio
06/14/18
It took three weeks and more than 9,000 driving miles for LTB Founder Bobbi Brink and her team of volunteers to relocate nine bears from Ohio to their new homes in Texas, Colorado, South Dakota and California. All had spent their lives in small cramped cages as privately owned "pets". Now, all nine bears have lifetime homes with plenty of room to roam. We met many people while we were traveling across the country and were able to educate them about the plight of privately owned exotic animals.
Some of the questions they had were:
What were the bears' living conditions when you arrived?
As you can see from the pictures below, these bears were living in small cages, lined with dirt and little else to keep them occupied. Several of the bears were unhealthy due to their inappropriate environment and neglect.
What did you do before you transported them to their new homes?
Our veterinarian examined each bear thoroughly, including basic blood work, stool sampling, dental check up, and vaccinations, and each bear was micro-chipped. Two bears were neutered and one had his skin tested to help determine the reason for his hair loss.
Is it legal to own exotic animals?
Laws addressing private pet ownership of exotic animals vary from state to state. Ohio recently enacted new regulations requiring owners to pass background checks, pay fees, obtain liability insurance, and pass inspections. Some current exotic owners feel they are unable to meet the new standards and are making a difficult decision to give their "pets" up.
Why do people own exotic animals?
That is a difficult question to answer. In the case of the Ohio bears, each owner had their own unique story. One had saved their bear from being sold to an exotic hunting ranch but found their needs and care too overwhelming. Others had offered to take their bear from its previous owners, because it was being kept in truly terrible conditions and would have died. Some had purchased their bear as a "pet" not thinking about what they would do once the cub became a full grown bear and unmanageable. All expressed that they loved their bear, and Bobbi knows it was very difficult for them to say goodbye.
Meet the Bears
Six of the bears lived in cages five feet tall, 15 feet wide and 30 feet long for several years. They had never had room to run or play. The cinnamon black bear was rescued from Oberland, OH. A private owner purchased her from Mt. Hope Exotic Animal Auction. He had this bear for many years and due to the newly enacted laws in Ohio he decided to contact Outreach for Animals who together with Lions Tigers & Bears were able to find her a lifetime home. An Asiatic Black Bear (above right) was surrendered by a private owner from Mingo Junction, OH. He had escaped from his cage many times. During his escapade, he would often try to "bear hug" those he came upon, which would not be welcome from a 625 lb. bear! The owner lovingly raised and cared for him and it took great courage on his part to contact Outreach for Animals who together with Lions Tigers & Bears were able to find him a lifetime home. Maddie was bought as a family pet, but when she grew too big to care for, the family was forced to get rid of her. She was going to be sold for $125 to a hunting ranch before a friend stepped in to take her. She lived in a double corncrib for at least 7 years, while her owner tried to find a better home. LTB was able to accept her as our newest family member. She is currently in quarantine where she is being treated for giardia and parasites. When she was released into her quarantine enclosure, she hopped right into the water trough and enjoyed a bath. In her previous home she only had a water bucket, so she must have thought the trough was a pool! Once she receives a clean bill of health, Maddie will join her new roommates in their four-acre enclosure where she will be able to roam, play, and swim – as a bear should — for the rest of her life.
How can I help Maddie and other bears?
Planning of LTB's new five-acre bear habitat is complete, but we must raise additional funding before we can begin construction. Please help us build this incredible new space for our bears by contributing via the link below. It is estimated that thousands of bears, tigers and other exotic animals are living in Ohio. Many will need to be relocated to reputable sanctuaries, including LTB, but first we will need to expand our facility to prepare for more residents. Your donation today helps these magnificent animals to a brighter future.
Bear Captured Near Mukilteo's Kamiak High School
06/14/18
A black bear was tranquilized and safely relocated by the Washington Department of Fish and Wildlife. A bear was captured near Kamiak High School in Mukilteo Sunday afternoon. The bear was treed by dogs with the Washington Department of Fish and Wildlife. Officers tranquilized the bear and captured it for relocation. The Snohomish County Sheriff's Office says a woman reported a black bear on her porch Sunday afternoon. WDFW chased the bear to the area of Kamiak High School, where dogs ran it up a tree.
Relocating, Translocating or Transplanting Of Animals And Wildlife
06/13/18
Most people feel that animals and wildlife enrich the human experience in many ways, however fur-bearing friends often cause property damage or become a nuisance.  Call our urban/suburban wildlife management company at 440-236-8114 to resolve potential human-wildlife conflicts.  Wildlife can be extremely dangerous or just plain annoying– especially when the animals don't seem to have any fear of humans or pets. If this is the case, they have to be cautiously relocated to prevent property damage or personal injury.  In Northeast Ohio it is very common for groundhogs, skunks, raccoons, squirrels, opossums, birds and bats to seek shelter in human habitats. Our service technicians are experts at humanely relocating troublesome and potentially dangerous critters.  If you are thinking about relocating the offending animal (s) yourself, don't! It is not as easy as it sounds. Let a professional wildlife management company deal with it.
Opossum Breaks Into Liquor Store And Gets Drunk As A Skunk
06/11/18
An opossum that apparently drank bourbon after breaking into a Florida liquor store sobered up at a wildlife rescue center and was released unharmed. Emerald Coast Wildlife Refuge officials say the opossum was brought in by a Fort Walton Beach, Florida, police officer on Nov. 24. A liquor store employee found the animal next to a broken and empty bottle of bourbon. "A worker there found the opossum up on a shelf next to a cracked open bottle of liquor with nothing in it," said Michelle Pettis, a technician at the refuge. "She definitely wasn't fully acting normal." Pettis told the Northwest Florida Daily News the female opossum appeared disoriented, was excessively salivating and was pale. The staff pumped the marsupial full of fluids and cared for her as she sobered up. "We loaded her up with fluids to help flush out any alcohol toxins," Pettis said. "She was good a couple of days later." Pettis says the opossum did not appear to have a hangover. The store owner, Cash Moore, says he never had an opossum break in before. "She came in from the outside and was up in the rafters, and when she came through she knocked a bottle of liquor off the shelf," Moore said. "When she got down on the floor she drank the whole damn bottle." "But it just goes to show that even the animals are impressed with Cash's," he said. The animal was released on Thursday.
'Droppings Are Everywhere:' Lorain Police File Grievance Over Pooping Birds Nesting At Station'
06/11/18
LORAIN, Ohio — Lorain police officers and other city employees are not pleased with their new feathered neighbors. City hall is now home to a flock of migrating cliff swallows. The birds took up refuge last month on the east side of the building near the entrance to the offices of the Lorain Police Department. They're leaving evidence of their presence on the building, squad cars and several officers. "Two police employees have been defecated on this week by the birds," according to the grievance report filed by Lorain Fraternal Order of Police President Kyle Gelenius. "The birds are also defecating on the cruisers. The unsanitary conditions have been the subject of numerous complaints from employees and the matter has already been reported to the City." The union sent the grievance to the Mayor's Office May 24 after city employees exchanged emails about the cliff swallows. "We were told that netting was to be put up last year after the birds hatched," one police officer wrote in an email to the city. "Well, obviously no netting was put up and, once again we have dirty unsanitary conditions from these birds. Droppings are everywhere." The officer was assured that "the fire department is rinsing off the nests that don't have eggs today," but that did not happen. "The Fire Department will not be out," read the reply. "I was told if the city disturbs the nest we could be heavily fined." "City Hall is on the shores of the Black River and Lake Erie," Lorain Safety and Service Department Director Dan Givens said in an emailed statement. "It was built in the 70's and the habitat has not changed. That being said, our employees' health is important and our Public Property Department regularly cleans and maintain our property. They will continue to do so. They are also aware of the Migratory Bird Act and always follow the rules to insure compliance." The cliff swallows are one of 1,026 species of birds protected by the federal Migratory Bird Treaty Act. Enacted in 1918, the Act creates a misdemeanor criminal sanction for any unsanctioned removal of a protected species. A Kansas company had to pay $372,750 in 2014 to a conservation fund for the destruction of cliff swallow eggs and nests during a bridge repair project. An employee of the company pleaded guilty to one count of scraping down a nest containing an egg of a migratory cliff swallow and was sentenced to three months of probation and 10 hours of community service. "Lake Erie and its habitat are important to our citizens," added Givens. "We will continue to monitor and work with all parties involved to see if we all can coexist in Lorain on the shores of Lake Erie." The grievance requested that the city erect a canopy outside of the employee entrance-way until the cliff swallow nests are removed. "The idea that any fix would violate federal law is disingenuous — it would never be tolerated in a private residence, office building or business, " Chief of Police Cel Rivera said. He added that the situation could be resolved only after serious and thorough research, and passed the grievance on to Givens, who is expected to respond by June 18.
Berea Group Continues To Upgrade Little Red Schoolhouse: Community Voices
06/11/18
Built in 1914 to accommodate elementary students in a growing community, the Little Red Schoolhouse on Bagley Road served as a recreation center, a dance hall and a fine arts center. At one point, there were plans to turn it into a tavern. In the meantime, the historical building fell on hard times and needs extensive renovations, said Ken McCarthy, president of the non-profit Little Red Schoolhouse Foundation, which was started in 1998. McCarthy was the keynote speaker at the Berea Historical Society's annual spring luncheon on May 20. "There were raccoons in the attic and the roof had issues," McCarthy said.
Removal of Birds From Vents For Cleveland And Akron Families
06/07/18
Cottom's Wildlife Removal Company removes birds (both dead and alive) and bird nests from dryer vents, kitchen fan vents, bathroom fan vents, exhaust fan vents, wall vents, roof vents, house fan vents, ridge vents, turbine vents, air conditioners, exhaust pipes, extractor fans, ducts, HVAC systems, chimneys, attics and soffits for Cleveland and Akron families. They are experts at repairing and replacing vents, vent covers and fans. The company installs bird guards and other exclusion devices to keep birds out of homes, attics, chimneys, vents and fans. The firm cleans, sanitizes and deodorizes areas where birds have been. Their technicians kill bird mites and parasites brought into vents and fans by birds. The craftsman repair siding, soffits and other parts of homes that have been damaged by birds. Their staff does whatever it takes to make families safe and sound.
What Is The Best Way To Trap Squirrels?
06/04/18
We have flying squirrels, fox squirrels, grey squirrels and red squirrels in the state of Mississippi. But the one that gets the most complaints is the grey squirrel. All squirrels have an affinity for living in holes. Unfortunately, for grey squirrels, our homes are just one big hole. Squirrels breed in mid December or early January and again early summer. They often seek nesting sites this time of year. They can produce up to eight pups each time. Grey squirrels eat nuts, seeds and hard fruits this time of year and switch to the tender buds of elms and maples in the spring. During the hot summer months, they eat fruit, nuts, seeds and a wide variety of plants such as mushrooms, tomatoes, corn and other garden fruits. When food is scarce, they will chew the bark off of trees and shrubs. In drought situations, they will eat grass to help digest the tannin in acorns. Occasionally, squirrels will eat insects. For those of you who live out in the country, squirrels aren't normally a problem. In towns and cities, they are not only a nuisance but can cause significant damage. Squirrels enter buildings by traveling along electric wires, television/telephone cables or by jumping from nearby trees. They can enter through holes siding through unscreened vents or from chimneys. The damage comes from a squirrel's tendency to gnaw on things. Gnawing is a squirrel's way of remodeling their home. They chew on siding and soffets/fascias to create or enlarge a hole. Once they get inside, they will begin bringing in nesting material. Either through boredom or downright malevolence, these rodents will chew on wires. Removing the insulation from wires can cause shorts that can result in fires. Sometimes, a squirrel running along an electrical power line will short out transformers. Shorting out wires will often result in the death of the squirrel. But that's little consolation if you have to pay hundreds or thousands of dollars to repair the damage or rebuild if your house burns down.  One of the most common complaints people have against squirrels concerns bird feeders. Not only will the little thieves steal seeds from birds, they will joyfully destroy the feeder in the process. They will also dig up recently planted seeds and bulbs. What can you do about these creatures? Not much if we're talking about anywhere outside your home. After all, outside is where they are supposed to be. But if they are inside your house, you need to do something quickly. The longer you wait, the more damage they can do and the greater the possibility you'll be dealing with a family of squirrels instead of just a few. The first step is to find out how they are getting in. If they're running along power lines or cables, slit a piece of PVC pipe (about half a meter long) and place it over the wire. When a squirrel tries to cross it, the pipe will rotate; destabilizing the squirrel's footing. Contact the power/cable/phone company before you do this. Make certain that your attic vents are in good shape. You may want to add a wire screen over any suspect vents. If you have a chimney, cover the opening with a wire mesh. Seal any holes or cracks. Close openings around pipes. Remember, a squirrel can enter your house through a hole as small as four centimeters. Make certain no squirrels are inside your house when you seal it. If you accidentally close up a squirrel in your house, don't chase it. Open doors and windows and allow the squirrel to find its own way out. If this doesn't work, set a live trap. Trapping is the best way to remove a squirrel. Use baits such as whole peanuts or sunflower seeds. A dab of peanut butter on a cracker works quite well. The key to a successful trapping is placement. You want to set the trap where the squirrel is used to foraging or near their accustomed point of entry. Once you've caught the culprit, you need to take it at least a kilometer and a half away from your house. Just because you've managed to catch the squirrel setting up a home in your house, doesn't mean your problem is over. Squirrels have a strong sense of smell and leave a scent wherever they enter a structure. The smell can last up to six months. If one squirrel has managed to enter your house, others may be attracted to the same spot. Once a building has suffered through a squirrel invasion, it is more likely to fall victim to another incursion. Make certain you do a thorough inspection and seal up every potential point of entry. Tim Lockley, a specialist in entomology, is retired from a 30-year career as a research scientist for the U.S. Department of Agriculture. For answers to individual questions, please send a stamped, self-addressed envelope to Tim Lockley, c/o Sun Herald, P.O. Box 4567, Biloxi MS 39535.
Can You Trap And Relocate Squirrels In Colorado?
06/04/18
Trapping squirrels is legal in Colorado but not exactly recommended by the city of Denver. They're fixtures in our yards and our lives. Trees add beauty to Janet Lammens' Wash Park backyard – at least they did. "It's pretty ugly," Lammens said, standing beside the 20-year-old tree. Over the past few weeks, squirrels have taken a liking to the sweet-tasting bark on the honey locust tree. "They've eaten more than fifty percent around this limb," Lammens said. "I think they just sit out here and eat until their heart's content." Lammens said she tried pepper spraying the tree to keep the squirrels away. It seemed to work for a while, but the squirrels came back. That's when Janet decided to lay down the trap. "We bait it with peanut butter which [the squirrels] seem to like," she said. "We've relocated five in about a week period." Lammens is not the only one in the Washington Park neighborhood trapping and relocating squirrels. "A friend of mine who's also having a problem with squirrels, she trapped 14," Lammens said. Trapping squirrels is legal in Colorado but not exactly recommended by the city of Denver. "Not every critter that you relocate is going to survive in that new territory," Vicki Vargas-Madrid said. Vargas-Madrid is the wildlife program administrator for the city. She said squirrels eating tree bark is a common complaint. "Trees are a squirrel's habitat and they live in the trees and they eat the trees and they use the trees for nesting," she said. Before trapping a squirrel in Denver, Vargas-Madrid said a homeowner needs to get permission from Colorado Parks and Wildlife. One most also get approval from the landowner where the squirrels are released. "It's not just a simple solution of trapping squirrels and then releasing them wherever you feel is a good place to release them," she said. Releasing wildlife in any of Denver's parks is prohibited. Vargas-Madrid said trapped squirrels must be relocated within ten miles of where they were captured. Those using traps must also label them with their name and contact information. "They do have to check those traps once a day," Vargas-Madrid said. The city urges homeowners to try other solutions before trapping and relocating squirrels. Vargas-Madrid suggested placing netting around trees or using a repellant to keep the squirrels away. Trapping squirrels is not always a solution," she said. "In fact, relocation of wildlife is not a solution to urban wildlife problems." Janet Lammens understands that relocating the squirrels in her backyard is a temporary fix. "My hope is that the squirrels can kind of get what they need and we can also take care of our trees," she said.
Tom Lounsbury: Call the 'Critter Gitter'
06/04/18
Spring has certainly sprung, because the orioles (both Baltimore and orchard) are regularly visiting the special feeders around our home and the hummingbirds are joining right in, too. Rabbits are also evident all around our yard and no doubt are in the process of making even more rabbits. Our fruit trees are in full blossom with more blossoms than ever, with honeybees buzzing everywhere (I'm very fortunate in this regard with beehives being maintained on my farm). We have certainly had an unpredictable and unusual spring this year, but things seem to be finally leveling out. My wife Ginny and I love to watch the wildlife activity around our home and yard, and in our fields, too (the majority of which are in conservation programs).
However, living in the middle of wildlife habitat, as pleasant as it is, can have its own challenges. It was this time of year, a couple springs ago, that I was making coffee in our upstairs kitchen when I heard the distinct call of young raccoons beckoning to their mother. It didn't take me long to realize that a family of raccoons had taken up residence in our attic, which isn't a wonderful matter at all, because raccoons can really play havoc inside buildings.
They are quite devious on gaining entry with their very dexterous front paws, and they are real rascals at tearing things up and defecating everywhere. It is not a pretty picture at all. I've heard of folks with summer residences who, upon opening the doors to their cottages in the spring, discovered total devastation wrought by raccoons. Being a farm boy who has dealt with wildlife issues all my life (including trapping), I knew that the best recourse in my attic, which isn't easy to access, was a straightforward eviction. I discovered the raccoon entry/exit point, which was just under the roof next to the chimney, and I left that open as an obvious escape route for the raccoons. I knew by the raccoon lingo that the young were old enough to accompany their mother in leaving, and with this thought in mind I put three "bug-bombs" at the opposite end of the attic from the raccoons' access point, that would not only get rid of any bugs, but would also abruptly create an intolerable atmosphere for any critters still in the attic. Sure enough, it didn't take the raccoons long at all to pack their bags and skedaddle out of there. Once I was assured they had vacated the premises, I sealed up their entry point. My only other recourse, which is usually the case in matters such as this, would have been to use traps to eliminate the problem. But I was left with an obvious and convenient option and the reality is, I got lucky. Dealing with problem-causing wildlife can be a true challenge for homeowners, even in a municipal environment.  Raccoons, for instance, don't have any problem living in town.
Squirrels can also be a real issue if they can get into a building. Their capacity to wreak havoc is identical to that of a horde of rats. The most notorious squirrel is the little red squirrel because, due to its smaller size, it can gain access through unbelievably tight areas.
Woodchucks, too (which are also in the squirrel family), are notorious for tunneling under and near buildings, and when you realize that one of their dens by itself can displace over 5,000 pounds of soil, they certainly can be rough on any foundation and even cement floors.  A woodchuck, with its friends and relatives living close by, can become a serious issue in a hurry, and there is usually more than one. Then there are skunks and opossums that believe they are welcome anywhere, and let us not forget moles, which can have a great deal of fun "lawn-time" while making their maze of just-under-the-sod tunnels. I frequently get calls from distraught homeowners seeking a bit of relief. That is when I refer them to what I call a "Critter-Gitter," who is a professional that can accurately read animal sign and know what critter they are dealing with and how best to handle the situation according to the lay of the ground, including associated circumstances (and pets). This requires a particular talent, not to mention a bit of seasoning, and most Critter-Gitters I know are also avid fur trappers and my kind of folks, really. (The Michigan DNR has a list of nuisance animal control experts and contact information on its website, www.michigan.gov/dnr.)
A Critter-Gitter I've known for some time now and whom I never hesitate to recommend to local homeowners is Chad Seley of Elkton, who owns and operates "Nuisance Animal Control Service." Seley has been in that business since 1990 and is also an avid fur trapper during the winter. Trapping, to him, is actually an art form that he has never tired from, and whether he is fur trapping or going after nuisance animals, there is always a sense of excitement and anticipation when he checks his traps to see if he has outwitted the critter he is after. Some critters aren't that easy to trap. I've known some raccoons that were instinctively very trap-wise, but constructive persistence finally paid off. One important matter that a Critter-Gitter has to take into consideration is whether or not any pets are roaming the area that is to be trapped, and this will determine the type of trap to use. In many cases, this will involve a "live-trap," which simply entraps the animal in a metal, rectangular cage, and if it happens to be a pet, it can be easily released unharmed (the most common pets I've encountered are cats, even when the live-trap is baited with something a cat wouldn't like, such as a cob of corn for raccoons or broccoli for woodchucks – cats are naturally curious and nosey critters). As Seley will tell you, there are economy live-traps and there are quality live-traps. Raccoons and woodchucks, for example, can put the hurt on economy models in a hurry, in their effort to escape. When pets aren't an issue, the best trap to use is a kill type that does a quick and humane job.
Woodchucks, for instance, even though they tunnel around for a living, don't necessarily like to enter a live-trap, despite the tantalizing bait. I can't tell you why, but if you don't know what you are doing, woodchucks will even insult you by throwing dirt on your set-up. They are full-time participants in their particular environment, and can easily sense when something is amiss. This is when a professional is required to resolve the issue. (It is actually illegal for private citizens to trap woodchucks in Michigan, with the exception being certified nuisance animal control professionals.) I can remember getting a call from a local homeowner who discovered some wild critter was digging a hole in her well house, and something had obviously just invaded her nice fifth-wheel camper she was hoping to sell. This homeowner had been calling around to locate a professional to resolve the issue, and had had no luck, other than one business which said they could send someone out of Saginaw to come and evaluate the situation, but for a charge. I knew right away that she needed a seasoned, local Critter-Gitter who would immediately resolve her nuisance wildlife issues. I put her in contact with Seley, who got on the job in short order (with a cell phone on hand, Seley's truck is often his office because this is a busy time of year for him). I had asked Seley to let me know when he was at the homeowner's place, so I could check out his techniques and types of traps. Seley had quickly assessed which critters were the culprits, and had started right in dealing with them. The culprits invading the camper were red squirrels that had discovered a very small entry point near the air conditioner. I had assumed over the phone that the well house invader was probably a woodchuck, but Seley quickly read the animal sign and knew it was a skunk instead. Accurately knowing the critter you are dealing with is half the battle, and removing skunks is just part of the job for Seley, who can live-trap and remove them without any smell left behind (Having been sprayed once, skunks are not my cup of tea at all – if I have a skunk issue, I'm calling Seley). Skunks can also play real havoc by digging holes all over a lawn. Critter-Gitters are definitely handy to have around when nuisance wildlife become a homeowner's problem.
Email Tom Lounsbury at tlounsburyoutdoors@gmail.com
Pesky, Friendly, Tasty Squirrels
05/31/18
Squirrels are everywhere. They are known to be house pests and can get into attics and other openings, often destroying whatever is in sight. They run in front of cars and can cause accidents and road kill. Most infamously squirrels are bird feeder bandits, taking food out of the mouths of hungry birds that humans love to feed and observe. Squirrels enter houses from the roof level rather than the ground floor. They will build nests in walls or ceilings. Squirrels unfortunately can destroy insulation, chew on beams and bring ticks and fleas into your house, or chew on wires and cause an electrical fire. They usually breed at the end of winter so be careful if you have an entire family staying with you; getting rid of the mother without the babies is a bad idea. Squirrels usually leave during the day to get food, so that is the best time to try and seal up the opening inside the house or set some kind of trap. Flying squirrels, which have a flap of skin attaching their front and hind legs to help them glide, can also be a nuisance since they are nocturnal. According to the CDC, squirrels, as well as other small rodents such as rats, mice, chipmunks, and rabbits almost never have rabies and have not been known to transmit the virus to humans in the United States.
Squirrels Turn From Novelty To Annoyance
05/31/18
Squirrels, he has always informed me, are vermin, nothing more than rats with bigger tails. First, they got into the attic, scampering above the ceiling and doing who knows what. Then they got into the shed, leaving behind nasty little souvenirs, and gnawing into whatever they could find. Gardening gloves. Lawn chairs. Bags of topsoil.
Tips For Protecting Your Home From Raccoons, Other Wild Animals
05/31/1
High Point police tweeted a photo of a masked intruder inside a home. It's not a burglar, but a raccoon clinging to the inside of a window. Police say the critter got in the home through the ceiling more than a week ago on Tipton Street. McNeely's team can trap animals like squirrels and chipmunks and release them back into the wild. Animals like coyotes, foxes and raccoons need to be exterminated if caught. McNeely says that's the last option.
Montco Man Gives Squirrels Headaches For A Living
05/29/18
How To Remove Raccoons and Squirrels From Your Chimney
05/23/18
Cottom's Wildlife Removal removes and excludes raccoons, squirrels and animals from chimneys, roofs and attics for Cleveland and Akron homeowners. We set animal traps, excluders with one way doors and/or use handling tools to remove raccoons, squirrels, animals, critters and birds from chimneys, attics, roofs and soffits. The company prevents raccoons from entering chimneys by installing raccoon control screens and chimney caps, crown vent guards, roof vent guards and chimney guards, wildlife barrier kits, stainless steel wire mesh or galvanized wire mesh. They disinfect and decontaminate areas soiled by raccoons, remove animal and bird waste and feces. We repair the damage they cause to chimneys, roofs, soffits and buildings. It costs $495.00 for us to remove raccoons from a chimney and to install one chimney cap.
Napa County Master Gardeners: Going Buggy About Squirrels
05/29/18
Squirrels are hard to control in urban and suburban settings because of their mobility and also because some people feed and provide nest boxes for them. If your squirrels are invading buildings, you can exclude them by finding all of their entrances and blocking them. Sheet metal and ¼-inch hardware cloth are useful for this approach. Note that squirrel entrances are usually up high near phone lines and in attics.  Trapping can help control squirrels, but if you use a live trap, be aware that it is illegal to relocate wild animals under California law. You are allowed to euthanize the Eastern Fox squirrels in a humane way. Shooting and gassing with carbon dioxide are considered humane, but drowning is not.  Napa County Master Gardeners recently had the opportunity to hear a wildlife specialist talk about managing vertebrate pests in gardens and landscapes. Participants were asked to list their five most troublesome vertebrate pests. Mine would be gophers, ground squirrels, birds, deer and voles.
14 Exterminator Nightmares that Will Make You Cringe
05/29/18
Birds in vents, raccoons in the attic, and a python on the front lawn: You won't believe what these experts have run into on their house calls.  The mother of these adorable raccoon kits was responsible for the extensive damage to the siding and roof of a house—but all she wanted to do was create a maternity wing. "This female raccoon tore a hole in the wall," explains Seerveld, and then gave birth to this litter. "I mounted a trap over the hole, went in the attic and confronted her, and then chased her out." Mama raccoon ran out of her hole and into the trap. "I removed the litter of babies by hand, and re-united them with the mother, and relocated them all together. The mother carried them off one by one to a new nesting site."
How to Get Squirrels Out of the Attic
05/29/18
''The first thing you'll notice is the noise,'' says David Seerveld, a wildlife-removal specialist in Orlando, Fla. If you hear daytime scratching, you probably have squirrels; most other rodent intruders are nocturnal. According to Seerveld, attic squirrels are ''the most common nuisance-wildlife problem.'' They can bite through plastic water pipes and cause leaks; gnaw at electrical wires and spark fires; and at times even chomp through the ceiling until they fall, panicked, into living quarters. Most tree squirrels breed at least once and often twice a year. A pregnant female then looks for a safe place to nest. Don't overreact and put out poison when you realize she has chosen to raise her litter in your attic. Poisons, which are illegal in some states, can be ineffective or lead to a ''slow, drawn out death,'' Seerveld says. Be skeptical of products — whether 100 percent pure red-fox urine, high-pitched sound makers, electromagnetic emitters or strobe lights — marketed as squirrel repellent. Seerveld has crawled inside attics that looked like scenes from a rodent rave, with multiple sound machines, flashing lights and potions. ''The squirrels just don't care about any of it,'' he says. Figure out how they're getting in and out for food and water. You'll need a ladder to inspect the underside of eaves, roof vents and chimneys. Look for golf-ball-size holes. Cover all but the main entry point (usually marked by feces and teeth marks) with steel mesh. Set a cage trap or a one-way exclusion door outside the house, over the last hole. (Once all the squirrels are out, seal up this hole, too.) Seerveld prefers this exclusion method, which lets the animals exit freely but not re-enter. Squirrels in the wild are skittish; caged, they're manic. ''They'll kill themselves running around smashing their head against the wire,'' he says. If your state's trapping laws allow it and you opt to trap the squirrels, Seerveld recommends driving 10 miles away before freeing them, to preclude homecomings. You have every right to evict your squatters, but try to be nice about it. ''With power comes responsibility,'' Seerveld says. ''You should not mistreat an animal just because you can.''
Cottom's Wildlife Removal Removes Raccoons From Chimneys For Cleveland And Akron Homeowners
05/23/18
It costs $495.00 for us to remove raccoons from a chimney and to install one chimney cap. We set raccoon traps or use handling tools to remove critters from chimneys. We prevent raccoons from entering chimneys by installing chimney caps. We disinfect and decontaminate areas soiled by raccoons and also repair the damage they cause to chimneys, roofs and buildings.  Learn how Cottom's Wildlife Removal safely removes raccoons from your chimney and keeps them out! Raccoons pose serious health risks and can cause havoc if they get into your home. Cottom's charges a flat fee of $495 to remove any and all raccoons from your chimney. Cottom's Wildlife Removal is a family-owned and operated company located in Cleveland, Ohio. We remove raccoons and other wildlife from your home and provide attic cleanup, repair, and decontamination. Call 440-236-8114 or go to https://www.mcwildlife.com/animal-removals/removal-of-raccoons-from-chimneys/.
Baby Raccoons Reunited With Mother After Being Rescued From Chimney
05/23/18
A mother raccoon was reunited with her babies after being separated for over 24 hours. The three baby raccoons were found in a chimney on Thursday and were quickly taken to the Kentucky Wildlife Center. The family who found the raccoons then searched for the mother, eventually capturing her and bringing her to the center as well.
After a visit to the vet, the four raccoon were finally reunited and will be ready for release once the babies are old enough to travel.
Neighbors Frustrated By Year's-Long Raccoon Infestation
05/23/18
Dina Smith thought raccoons were cute until they moved into the attic next door in her Salt Lake City neighborhood. Now, she's frustrated and fed up with the fury critters, and can't find anybody to help.
Raccoon Family Falls Through Ceiling Of Michigan Home
05/23/18
A family of raccoons created a chaotic scene when they fell through a ceiling and into the living room of a Michigan home. The Jackson Citizen Patriot reports that a homeowner in Sheridan Township sought help Friday after the raccoons fell from an attic. Police and firefighters easily picked up the baby raccoons, but the mother eluded capture. She bit a responder's gloves before hiding in a closet. The Albion Department of Public Safety posted video of the response on its Facebook page with the caption: "What do you do when you're sitting in your living room and a raccoon and her 5 babies suddenly fall through the ceiling onto your couch?"   Police said in a statement that a dog-catcher pole was used to collar the raccoon. No people or animals were injured in the incident. The raccoons were taken away and released into the wild.
Raccoon Trapping, Removal, Control, Exclusion, Cleanup, Decontamination and Damage Repair Services for Strongsville, Ohio Families and Businesses
05/02/18
Cottom's Wildlife Removal traps raccoons that have gained entry into attics, homes, buildings and businesses in Strongsville, Ohio. Because Strongsville is located next to the Cleveland Metroparks, raccoon problems are a common occurrence. The 2,400 acres of green space and wooded areas in and around Strongsville are typical breeding grounds for raccoons. Strongsville, Ohio is a great place to live. Just ask any raccoon in Strongsville.
Raccoons having a snack at The Cleveland Museum of Natural History
05/02/18
Check out this video of the raccoons at the Perkins Wildlife Center at CMNH having a snack in their habitat.
Raccoon Trapping and Removal Services In Cleveland, Ohio
05/02/18
Raccoons in your attic and home pose a threat to your safety and health, and can do serious damage to your property. Learn why raccoons need to be professionally removed from your home and how important it is to repair or replace any areas of the house they have soiled or damaged.
Cottom's Wildlife Removal is a family-owned and operated company providing the following professional Wildlife and Nuisance Animal Control, Relocation and Management Services for the cities of Cleveland and Akron:
Raccoon Damage Repair, Property Decontamination and Insulation Replacement Services.
Removal of Raccoons from Attics, Houses, Buildings, Garages, Businesses, Barns, Sheds, Basements, Decks and Outbuildings.
Repair of Attics, Roofs, Soffits, Gutters, Facia, Eves and Chimneys Damaged by Raccoons.
Prevention of Health Risks Caused by Raccoons Living in Attics.
Getting Rid of Raccoons and Squirrels on Roofs.
Inspection of Attics and Houses for Signs and Sounds of Raccoons.
Pest Control Services for The City of Cleveland.
Critter Catching Services for Northeast Ohio Residents.
Removal and Control of Critters, Squirrels, Groundhogs, Skunks, Birds, Bats, Rodents and Mice.
Animal and Dear Carcass Removal Services
Serving Residents of Strongsville, Berea, Medina, North Olmsted, Rocky River, Bay Village, North Ridgeville, Brecksville, Fairlawn, Hinckley, Mentor, Hudson, Twinsburg, Firestone Park, Northwest Akron, Avon Lake, Beachwood, Parma, Pepper Pike, Chagrin Falls, Solon, Gates Mills, Bentleyville, Bainbridge, Aurora, Akron, Wadsworth, Richfield and Lodi.
Wildlife Company Expands Squirrel & Raccoon Removal Services in N. Virginia
05/02/18
VA Animal Control is expanding its squirrel and raccoon removal service in Northern Virginia. Service areas will include Alexandria, Fairfax, McLean, Annandale, Falls Church and other nearby communities. Wildlife removal services are a necessary component for pest control when nuisance critters invade your home.
How to Remove Raccoons in Your Attic in Cleveland, Ohio
05/02/18
Learn how to safely remove raccoons from your attic and keep them out! This video explains why raccoons are a serious problem in Cleveland, Ohio and shows you a raccoon being removed by hand. Cottom's Wildlife Removal is a family-owned and operated company located in Cleveland, Ohio. We remove raccoons and other wildlife from your home and provide attic cleanup, repair, and decontamination. Call 440-236-8114 or go to https://www.mcwildlife.com/animal-removals/raccoon-removal/.
Raccoon Stuck On 6th Floor of Crowne Plaza Hotel
05/02/18
A raccoon was stuck on the 6th floor of the Crowne Plaza Hotel in Michigan for several days. Crews kept trying to rescue him, but the feisty raccoon was not having any of it.
Reports Of 'Zombie' Raccoons Scare Homeowners, Puzzle Police
05/02/18
Police in Youngstown, Ohio had more than crime to deal with over the last month. The city has reportedly been invaded by a wave of "zombie-like" raccoons who have terrified local residents.
Raccoon Trapping And Removal Services In Cleveland, Ohio
04/24/18
Cottom's Wildlife Removal moves nocturnal carnivores such as raccoons (Procyon lotor) from places and positions they occupy in attics and buildings to their natural environment. We transfer them in cages away from from humans and pets. Raccoons are native to Cleveland and Akron and can be identified by a sharp snout, a masklike black stripe across their eyes and a bushy ringed tail. They love living in people's homes and will devour just about any kind of human food and leftovers.  Cottom's Wildlife Removal uses a variety of methods to trap raccoons. The Cleveland based company uses both live and lethal traps as well as live cage traps, body hold traps, kill traps, 1-door traps, 2-door traps, double-jaw coil-spring traps, double-jaw longspring traps, enclosed foothold, cage traps and bodygrip traps.
The raccoon is a medium-sized mammal with a short, stocky build. Adults generally range from 9-20 pounds and are smallest in the southeastern United States; a few may reach 40 pounds in the Northern portions of their range. Raccoons are active at night and rest in dens during the day. They are excellent climbers and strong swimmers. Raccoons have a well-developed ability to grasp and manipulate objects with their front paws. Raccoons will den in groups and remain dormant during extreme winter weather, but they do not hibernate. Large deposits of fat accumulated during late summer and fall allow raccoons to survive periods of food scarcity during winter. The scientific name is Procyon lotor.  Raccoons are adaptable and use many habitat types. They prefer hardwood forests with numerous den sites and are usually most abundant around water, especially bottomland hardwood forests along streams, hardwood swamps, and edges of reservoirs, marshes, and ponds. Raccoons are also at home in agricultural landscapes and urban and suburban areas.  They prefer hollow trees for dens, but readily use abandoned woodchuck burrows, caves, and artificial structures, such as barns, attics and culverts. Raccoons are omnivorous. They will eat fish, crayfish and mussels, as well as a variety of fruits, nuts, grains, other plant material, carrion, garbage, birds, eggs, small animals (mice, rabbits, snakes, turtles, frogs and insects) and most foods prepared for human or animal consumption. Raccoons are significant predators of ground-nesting birds.  Breeding season extends from January to June and occurs later in the South than in the North. Most litters are born in April and May, but young can be born as late as September. In the far Southeast (Florida, South Carolina, and Alabama), some young are probably born throughout the year. Cubs are born about 63 days after breeding. Litter size ranges from two to eight and averages four. Weaning starts at about eight weeks, and by four months of age, most cubs are large enough to be on their own. Many family groups stay together through the young's first winter. Raccoons are considered abundant throughout their range. Under ideal conditions, population density may reach one raccoon for every two acres of habitat. Home range size varies with habitat, seasonal food availability, and weather. Home ranges can be as small as 0.02 square miles in some urban settings to over 18.75 square miles in the prairies of North Dakota. Raccoons are highly susceptible to canine distemper and rabies, and outbreaks of these diseases can significantly reduce local populations. Raccoons also harbor the raccoon roundworm (Baylisascaris procyonis), a nematode that can cause serious illness in humans.
Raccoon, Wildlife and Nuisance Animal Trapping and Removal Services Include The Following:
Humane Raccoon Trapping Services for Residents of Cuyahoga, Medina, Summit, Lake, Geauga and Portage County Homeowners.
Professional Wildlife and Nuisance Animal Control, Relocation And Management Services For The Cities of Cleveland and Akron.
Serving Residents of Strongsville, Berea, Medina, North Olmsted, Rocky River, Bay Village, North Ridgeville, Brecksville, Fairlawn, Hinckley, Mentor, Hudson, Twinsburg, Firestone Park, Northwest Akron, Avon Lake, Beachwood, Parma, Pepper Pike, Chagrin Falls, Solon, Gates Mills, Bentleyville, Bainbridge, Aurora, Akron, Wadsworth, Richfield and Lodi.
Removal of Raccoons from Attics, Houses, Buildings, Garages, Businesses, Barns, Sheds, Basements, Decks and Outbuildings.
'Zombie-Like' Raccoons Are Terrorizing Youngstown, Ohio
04/23/18
Residents of Youngstown have reported that the raccoons are exhibiting "zombie-like" behavior. The rogue raccoons are in all likelihood gravely ill. The Ohio Department of Natural Resources has said that the raccoons probably have a viral illness known as distemper. In wild raccoon populations, distemper tends to run in cycles of five to seven years, Eltagouri reports. Many raccoons survive the outbreaks, and eventually the disease just dies off. But Geoff Westerfield, a wildlife biologist with the Ohio Department of Natural Resources' Division of Wildlife, says that trapping infected raccoons and euthanizing them is the only way to keep the number of sick animals down. If you live in the Cleveland, Ohio area and need to have a raccoon trapped, call Cottom's Wildlife Removal at 440-236-8114 to schedule an inspection.
Raccoon Trapping Removal, Control, Exclusion, Cleanup, Decontamination and Damage Repair Services for Strongsville, Ohio Homeowners and Businesses
04/23/18
Cottom's Wildlife Removal traps raccoons that have gained entry into attics, homes, buildings and businesses in Strongsville, Ohio. Because Strongsville is located next to the Cleveland Metroparks, raccoon problems are a common occurrence.  The 2,400 acres of green space and wooded areas in and around Strongsville are typical breeding grounds for raccoons.  Strongsville, Ohio is a great place to live. Just ask any raccoon in Strongsville.
How to Remove Raccoons in Your Attic in Cleveland, Ohio
04/02/18
Learn how to safely remove raccoons from your attic and keep them out!  This video explains why raccoons are a serious problem in Cleveland, Ohio and shows you a raccoon being removed by hand. Cottom's Wildlife Removal is a family-owned and operated company located in Cleveland, Ohio. We remove raccoons and other wildlife from your home and provide attic cleanup, repair, and decontamination. Call 440-236-8114 or go to https://www.mcwildlife.com/animal-removals/raccoon-removal/.
Wildlife and Raccoon Removal Prices in Cleveland and Akron
03/26/18
Raccoon removal and relocation prices start at $95.00 per raccoon.  Rates for inspections of homes, buildings or property for nuisance wildlife and animals (Squirrels, Raccoons, Skunks, Groundhogs, Possums, Mice, Rodents, Bats and Birds) start at $239.00. Squirrel removal services start at $495.00.
Western WI Man Faces Charges Of Trapping Raccoons, Releasing Them So Dogs Could Kill Them
03/20/18
A western Wisconsin man faces charges of trapping wild raccoons, then letting them loose so his dogs could attack and kill them. Jason Armbruster, from Amery, faces ten felony charges of mistreating animals and instigating fights between animals. DNR wardens got a tip last fall that Armbruster was posting pics of dogs killing raccoons on his Facebook page. Wardens said he admitted to doing it, saying he didn't think it was a big deal. Wardens said they found evidence he live-trapped six raccoons, then released them for his dogs to fight with, and kill. He faces up to 35 years in prison if convicted. Armbruster will be in court April 16.
Was Landlord Correct In Killing Rampaging Raccoon?
03/20/18
A worried renter wonders if lack of hunting license will get her in trouble for shot raccoon. Raccoons are fur-bearing animals and therefore protected under state hunting laws; however, the law does allow you to trap bothersome wildlife on your property. While hunters are limited to seasons and the requirement of a license, homeowners can trap troublesome raccoons at any time.
Raccoons: Protected Wildlife Or Vermin? Judge To Rule In Case Of Man Accused Of Drowning Raccoons He Trapped
03/20/18
An Allegheny County Common Pleas judge must decide whether raccoons are wild animals worthy of protection under the state's newly revamped cruelty laws or pests and vermin meant to be disposed of. William Killgallon, 68, of Carrick was charged last month with two counts of aggravated animal cruelty, a felony, after a Pittsburgh police officer said he admitted to her that he baited and trapped raccoons on his Carrick Avenue property and then drowned them in a barrel. Mr. Killgallon spent two weeks in the Allegheny County Jail awaiting a mental health evaluation before being released following a hearing Friday before Judge Jeffrey A. Manning.  Mr. Killgallon was back in court Tuesday while his attorney, Robert Perkins, argued that his client should not have been charged in the first place. "This is not a crime," Mr. Perkins said. "I think a raccoon is the epitome of a nuisance animal." Pittsburgh police got a complaint from Mr. Killgallon's neighbors in October that they had seen him place a trap with a raccoon in it in a barrel of water. When Officer Christine Luffey went to Mr. Killgallon's property, she saw three traps, baited with tomatoes, peanut butter, bread and lunch meat, according to an affidavit in the case. Mr. Killgallon, she wrote in her affidavit, admitted to what he was doing, said it was wrong and told her he had been killing wildlife for years. "William Killgallon stated that sometimes he releases animals that he traps. However, for reasons unknown to him, he has a dislike for raccoons," she wrote. But Mr. Perkins argued that based on the new animal cruelty law that took effect in August, the prosecution has no case. To earn a conviction, it must prove a defendant intentionally mistreated an animal, causing serious injury or death, and that the conduct wasn't "reasonable activity that may be undertaken with vermin control or pest control." Because neither vermin nor pests are defined in the statute, Mr. Perkins used their dictionary definitions. Vermin, he wrote in a court filing, are defined as "noxious, objectionable or disgusting animals, collectively, especially those of small size that appear commonly and are difficult to control, as flies, lice, bedbugs, cockroaches and rats." Pests, he continued, are defined as "'1. an annoying or troublesome person, animal or thing; nuisance. 2. an insect or other small animal that harms or destroys garden plants, trees etc.' "Anyone who has had their garbage cans knocked over and rummaged through, leaving trash and rotting food strewn throughout their lawn, would agree that raccoons can be 'noxious,' 'objectionable,' 'nuisance-[causing]' or 'annoying' animals," he wrote. But Deputy District Attorney Jennifer DiGiovanni disagreed, telling Judge Manning that Mr. Killgallon's actions were in violation of the new law. "A raccoon is very different from a cockroach, lice or some insect," she said. A homeowner does have a right to dispose of nuisance wildlife under state law, but Ms. DiGiovanni said, it needs to be done in a humane manner. "If you look at what is a humane disposition," she said, "it does not include drowning." Judge Manning questioned whether it is legal to trap raccoons, and Ms. DiGiovanni agreed that it is. But typically, once that is done, a home owner calls animal control. "They don't drown it in a barrel in the back yard," she said. "He doesn't kill these animals because they're rabid. He killed them because he doesn't like them." Judge Manning suggested that the two sides try to reach a plea agreement. If not, he said, he would issue a decision at a later date.
Legality of Relocating Trapped Raccoons in Ohio
03/16/18
Raccoons are very well adapted to living in Cleveland, Akron and the surrounding suburbs. In Ohio, the laws permit homeowners and business owners to trap sick or nuisance raccoons without a permit. However, people can not release the raccoon on another homeowner's property, in a new area or in a local park. People who buy a trap and catch a raccoon with peanut butter need to kill it (euthanize) or release it on their own property.
Best-In-Show Baked Goods Eaten During Masked Geauga County Fair Burglary
03/09/18
BURTON (AP) – Authorities have identified a suspect in an Ohio county fair burglary who took a bite out of best-of-show baked goods during the heist. The Plain Dealer reports that officials say whoever broke into an exhibit at the Geauga County Fair in northeast Ohio last week has a masked face, soft fur and walks on four legs. Wanted posters are now on display for a raccoon or raccoons that left paw prints on baked goods judged to be the best in show among the more than 1,000 entries submitted at the 195-year-old fair. Fair Board Director Paul Harris says the raccoon took "a little sample here and a little sample there" from seven of the 11 best-of-show entries, including breads, muffins, scones, pies and a chocolate cake.
Outdoors: Misunderstood Nature: Raccoons, Archery for Couples
03/09/18
Misunderstood Nature: Raccoons — Join a naturalist on an early morning hike to break down some common misconceptions about raccoons, 8-9:30 a.m. Cascade Valley Metro Park, Schumacher Valley Area, 1690 Cuyahoga St., Akron. 330-865-8065.
Motion-Activated Cameras Capture Animals Being Wild, Weird
03/09/18
CHEYENNE, WYO.: How does a bighorn sheep say "cheese?" Some charismatic critters caught by motion-detecting wildlife cameras seem to know how to strike a pose. But it's not just show business. As these devices get ever smaller, cheaper and more reliable, scientists across the U.S. are using them to document elusive creatures like never before. "There's no doubt — it is an incredible tool to acquire data on wildlife," said Grant Harris, a U.S. Fish and Wildlife Service wildlife biologist based in Albuquerque, New Mexico. Remote cameras have photo­graphed everything from small desert cats called ocelots to snow-loving lynx high in the Northern Rockies. Harris cited images of javelinas, pig-like desert mammals, and coatimundi, members of the raccoon family, captured at higher latitudes in recent years. That could mean global warming is expanding their range northward, he said. Scientists deploying remote cameras in their work include researchers with the Wyoming Migration Initiative, who use global positioning to map the movements of elk, mule deer and antelope in and around Yellowstone National Park. They only have so many collars to track animals, meaning there's a limit to the GPS data they can gather, said Matthew Kauffman, a University of Wyoming associate professor and initiative director. "You see one animal migrating, you don't know if it's migrating by itself, if it's migrating with a calf, or if it's migrating with 40 other animals," Kauffman said.
Left for months
Remote cameras — which can be left in the backcountry for days, weeks or even months — help fill in blanks by showing how many animals are on the move over a given period, he said. Where to position them requires careful forethought. Clustering several around a watering hole, for instance, might produce many images but not a thorough profile of a population. "There's this tension between subjectivity in where you put your camera and where it's statistically sound," Harris said. Sometimes smart-alecky humans turn up among the images. "I've seen people moon cameras, and that's always funny," he said. Remote video can also reveal details about animal behavior, including the mewling sounds of migrating mule deer. And live-streaming cameras for everything from bison in Saskatchewan, Canada, to the underwater kelp forest off California's Channel Islands are always popular. As with all human intrusion into nature, remote cameras have downsides. Animals such as wolverines and bears have been known to attack them, though whether out of curiosity or aggression is hard to say. Also, the devices have become popular tools to help hunters scout for game, sparking a debate over fair-chase ethics. Then there's the whole subjective thing about going into nature to get away from it all, including surveillance cameras. Anyway, to answer the question: A bighorn sheep that looks like it's smiling probably isn't saying "cheese" but sniffing pheromones and other scents in what's called a flehmen response, said Harris. In other words … bleats us.
Slick Thinking: SF Animal Control Rescues Stuck Raccoon
03/09/18
A raccoon that became stuck in a generator at City College of San Francisco was rescued by animal control officers Wednesday. It was all in a day's work for slick animal control officials Wednesday in San Francisco as they rescued a raccoon that found itself in a rather precarious position. The raccoon was found stuck in a generator on the City College of San Francisco campus, according to Acting Lt. Eleanor Sadler of San Francisco Animal Care & Control. The animal's head was protruding through a small opening at the front of the steel-paneled generator while its body appeared to be inside the large machine. A responding animal control officer was unable to free the raccoon initially as it was too upset and was thrashing around, Sadler said. "We transported the shelter veterinarian, Dr. Faith Albright. to the scene to sedate the raccoon," she said. "Once unconscious, we were able to lube her up with baby oil and pull her out." The raccoon was brought back to the SFACC shelter, where it was examined, declared fit and released to a nearby location. "She scampered off happily," Sadler said.
Westlake, Ohio Animal Control
03/08/18
Responsibilities: The Westlake Animal Control Officer manages all issues related to animals, from public education regarding ordinances and laws, to citizen complaints about invasive animals. The Animal Control Officer patrols the city, enforces such laws, and provides solutions to animal-related issues to make Westlake a safe place for residents and animals, too.
Services 
Animal control services include:
Consulting on wildlife conflicts
Coordinating adoption of homeless animals
Managing the City's kennel
Notifying owners of found pets
Picking up animals at large
Tending to injured, sick and trapped wildlife
Deer
Living with an urban deer population can be a challenge to residents, visitors and travelers in any Northeast Ohio suburb, including Westlake.  The Ohio Department of Natural Resources' (ODNR) website has suggestions on dealing with various species of animals, including deer.
Our Dealing with Deer Issues in Westlake Ohio Guidelines (PDF) draw from the ODNR information and also provide specifics on what techniques are permitted within the city, including:
Garden Damage
Landscape Damage
Tree Rubbing Damage
Aggressiveness
Do I have an Orphaned Fawn?
As a reminder: Hunting animals within the City of Westlake by anyone other than law enforcement is prohibited.  Feeding deer is prohibited by Westlake Ordinance 505.22.
Brecksville, Ohio Department of Animal Control
03/08/18
Bats: Bats are a mammals that hibernate in the winter months. Most bats are nocturnal creatures. Their daylight hours are spent grooming and sleeping; they hunt during the nighttime hours. The means by which bats navigate while finding and catching their prey in the dark.  Bats seem to use their ears to locate and catch their prey. Bat roosts can be found in hollows, crevices, foliage, and even human-made structures, and include "tents" the bats construct by biting leaves.
Cats: Currently there are no leash laws in Brecksville for cats. With the growing population of Coyote, it may be a good idea to keep your cat indoors, especially after dusk. Please make sure your cat is up to date with annual vaccinations to ensure he or she remains healthy. Also, spaying and neutering is recommended to prevent the growing number of unwanted kittens. If your cat should become missing, always contact the Animal Warden before thinking the worst. Your cat may have been picked up by the Animal Warden and is at the Brecksville pound waiting for you to come and get him or her.
Coyotes: The coyote is a dog like mammal that can weigh 30 to 70 pounds. They are muscular and lean with a slinky gait. The tail is bushy. Colors can range from light beige to black. They are a very intelligent canine and are known for their caginess and are considered to be one of the most versatile animals in the U.S. The coyote population has increased immensely all across the United States creating more situations where they are interacting with humans. As you probably know we have a significant coyote population in Brecksville. Often times you can hear them howling at night. Coyotes benefit us by keeping the squirrel, mole and rabbit population down. They are also known to eat other rodents as well as deer and Canadian Geese. Therefore they also pose a danger to outdoor cats and small dogs. Coyotes have proven to be adaptable living both in the parks and urban areas. They are opportunistic scavengers. They eat carcasses of deer and feast on apples, berries and bird seed. As mentioned before cats can become a meal as can a small dog or groundhog if the opportunity arises. Usually a nocturnal animal, coyotes do adapt to urban life. There are many sightings during the day. As with any city wildlife they can lose their fear of humans. Feeding any wildlife inadvertently encourages coyotes because you are feeding their prey. Coyotes change their location frequently but tend to have their young in the same location every spring. Dens are usually in thick brush or in a hole on the side of a ravine. While coyotes pose little danger for humans they would aggressively protect their with young in it.
Dogs: Prevention; First and foremost have identification on your dog. It is required by law that your dog be vaccinated for rabies. Your veterinarian will provide a numbered tag that will identify your vet and your dog. Also required is a license for your dog. This also can be an identification-a free call home for your dog. A tag with your phone and address Lease your dog especially if he is easily distracted. Frequently check fencing or batteries for electronic fencing. Obedience training solves many problems. It can be practical and makes for happier dog owners and happier dogs. If you find your dog missing: Call the police non-emergency number 440-526-8900. Give the name and description of the dog and the area where you think he was lost. Also, your phone number. Call all surrounding suburbs-North Royalton, Independence, Broadview Heights and leave a message with their animal control. Call the Cuyahoga County Kennel in Valley View, the Summit County Animal Shelter and the Geauga County Kennel. If you are in the park or a rural area leave your car where you parked. A dog very often comes back to the familiar. Signs posted on bulletin boards in the local stores can be helpful. Petfinder on the internet is also helpful.
Rabies: Rabies is a viral disease that causes acute encephalitis (inflammation of the brain) in warm-blooded animals. The disease is zoonotic, meaning it can be transmitted from one species to another, such as from dogs to humans, commonly by a bite from an infected animal. For a human, rabies is almost invariably fatal if postexposure prophylaxis is not administered prior to the onset of severe symptoms. The rabies virus infects the central nervous system, ultimately causing disease in the brain and death. The rabies virus travels to the brain by following the peripheral nerves. The incubation period of the disease is usually a few months in humans, depending on the distance the virus must travel to reach the central nervous system. Once the rabies virus reaches the central nervous system and symptoms begin to show, the infection is effectively untreatable and usually fatal within days. Early-stage symptoms of rabies are malaise, headache and fever, progressing to acute pain, violent movements, uncontrolled excitement, depression, and hydrophobia. Finally, the patient may experience periods of mania and lethargy, eventually leading to coma. The primary cause of death is usually respiratory insufficiency. It is imperative to keep your pet's rabies vaccination up todate. Please report any bites or suspicious behavior of domestic or wild animals to the Animal Warden at 526-8900. For more information on rabies click here.
Raccoons: Raccoons have increased by 400% in the last 10 years. Because of the overpopulation oftentimes they seek shelter in chimneys, attics and under decks. Spring is the time they have their young and therefore are looking for the uncapped chimney. All homes should have chimney caps on all chimneys. Screening over vents should be checked and replaced if worn or torn. Garbage cans should be unavailable to these nocturnal bandits. Garage doors should be kept down after dark. Trees or shrubs that offer axis to the roof of your home should be trimmed or removed. Raccoons are omnivorous and will eat just about anything from bird seed to peanut butter sandwiches. They do not hibernate but if the weather is bad they may not be active.
Skunks: In February and march skunks are breeding. May and June the babies will be venturing out of the den. A litter can be as small as 2 or as large as 10. Skunks are not aggressive. They have poor eyesight and may unintentionally walk toward you. As soon as they know you are present they stop, retreat or if frightened, spray. The skunk spray is an oil that adheres to whatever it hits. This is the defense system that skunks use to halt a dog, raccoon or person. Loud startling noises (a scream) can also cause a skunk to spray. Skunks are omnivorous but seem to especially like hickory, fish and bird seed. Skunks do not hibernate but when it is extremely cold they will not venture out of their den. Skunks tend to live in or under woodpiles, under decks or sheds, or in an abandoned groundhog hole. If you have concerns or problems with skunks call the Animal Warden. Often times red, gray, or flying squirrels gain access to homes through chimneys, vents or holes in the siding. They are very hard to catch. Smoke detectors should always be in working order but especially if squirrels are in your attic, walls or furnace. They have been known to chew wiring and cause fires. If you have a squirrel problem call animal control at 440-526-8900.
Bear Spotted In Brecksville
03/08/18
BRECKSVILLE, Ohio — A bear has been spotted in a Brecksville neighborhood, prompting city officials to issue some tips to residents. A man who lives in the Fitzwater neighborhood spotted a baby black bear in his back yard on Aug. 7 around 3 a.m. The homeowner told officials he leaves a bowl of food in his back yard for stray cats, and the bear was eating out of the bowl. No one was harmed, said officials, and no photos were taken. The department suggests the following tips to keep wildlife/bears away from your home:
Do not feed your cat or dog outside, and if you have to, make sure you bring in the dishes immediately after your pet is finished eating.
Birdseed is an attractive snack for bears and other unwanted wildlife.
Keep garbage cans in your garage or shed until garbage pick-up day.
Clean the grease from your grill each time you use.
The department suggests the following tips if you see a bear:
Remain calm; generally, bears are not aggressive and do not want to be near you.
Avoid eye contact and back away slowly.
Allow the bear a route to escape.
Do not run or climb a tree; that could cause the bear to chase you.
Most bear sightings happen between Memorial Day and July 4.  For a photo gallery of black bears spotted in Northeast Ohio neighborhoods in recent years, click here.
For the Brecksville Department of Animal Control, click here.
City of Cleveland Animal Control Services FAQ's
03/08/18
Question: Does the City of Cleveland have a service that traps nuisance wildlife? Who do I contact?
Answer: You can contact the Division of Animal Control at 216.664.3069. Residents have several service options to choose from regarding nuisance wildlife.
You can use your own trap. Animal Control will pick up any trapped wildlife except skunks (contracted trappers will pick up skunks). We will return the trap or it can be picked up at Animal Control which is located at 2690 West 7th Street, Cleveland, Ohio 44113.
You can borrow a trap from us for a $20 returnable deposit. We will pick up any trapped wildlife except skunks (contracted trappers will pick up skunks). The trap will be returned or it can be picked up and used until you are satisfied. The deposit is returned when the trap is returned.
The wildlife can be put on the contracted Wildlife Trapper list. Time frame for this service is unknown because it is difficult to estimate how long it will take the trapper to handle each assigned service call.
If you are in need of trapping services, call 216.664.3069 and leave your name, address, zip code, phone number, and type of nuisance animal. The trapper is not contracted to trap animals that are inside homes. If an animal becomes trapped inside your house, it is your responsibility to handle that situation. The Wildlife Trapping Service is available from April 15th to October 31st each year.
Squirrel in Pickerig Attic Chewed Right In Through Roof Vent!
03/08/18
Eastern Grey Squirrels chewed their way in through the a relatively new roof in Pickering, ON. Many people are surprised when they encounter trouble with wild animals needing to be removed after having a new roof. New or old, unless a roof has been animal-proofed the WILDOUT Way, it's vulnerable to nuisance wildlife.
Squirrel Chewing a Hole in Fascia On YouTube
03/07/18
Squirrels being rodents, they need to constantly chew to keep their teeth at a manageable length. Unfortunately, this often means they chew through parts of your home to gain access — killing two birds with one stone! They satisfy their chewing needs while also creating an entry point to a brand new home.
Squirrels Causing Major Damage To Local Homes
03/07/18
According to one pest control worker, it's the most calls he's seen in over 30 years.
CHARLOTTE, N.C. — Local wildlife experts tell NBC Charlotte they're busy responding to calls of squirrels chewing into and damaging local homes. According to one pest control worker, it's the most calls he's seen in over 30 years. These little critters were seen ripping through roofs, chewing on wires and in some cases, sparking fires. "She was ripping it to shreds and that's why the customer called us," said Dustin Pike of A-1 Wildlife Control. "Twenty-two squirrels all males," Pike said.  Some homeowners might even say, "it's nuts." South Charlotte resident Barbara Shaper had unwanted house guests in her attic. "That's the vent," Shaper said. "He kept finding more and more wires that had been chewed… I've spent hundreds of dollars on hauling out squirrels." Barbara is not alone in having her forever home turned into a nut house. "Seventy-five percent increase in squirrels in attics and surprisingly in select zip codes," Allen Eckman of A-1 Wildlife Control said. Eckman said he has received higher volumes of squirrel-related calls from the following zipcodes: 28210, 28226, 28269, 28270 and 28277.
Cute? Fuzzy? No, just pure evil
03/7/2018
It started, as these things do, innocently. We've always liked to feed the birds in the winter, giving them some easy nutrition and they giving us something cheerful and lively to watch in the starkness of winter. I've had a years-long battle with my bird-feeding nemesis, the squirrel. My level of spending on squirrel-proof feeders over the years has helped Pet Expo thrive. Big-cone baffles, bird feeders that close when a squirrel jumps on, caged feeders, spinning feeders. I thought of attaching little exploding mines to the bird feeder post but wasn't sure it met with North Mankato ordinances. Squirrels laugh at my squirrel proofing. A big cone on the post under the feeder? No problem, they hurl themselves from the house roof to land on top of the feeder. This fall I tried a new approach I'd seen. A long thin rope from house to tree with the feeders hung from it in the middle. It looked like a hit, no squirrels just birds happily flitting in and out. That lasted three days. The squirrel came down the tree trunk, eyeing the feeders out of reach. He cautiously tiptoed out onto the rope heading for the feeders. This squirrel may have trained with the Flying Wallendas, walking tightropes and sailing off of trapezes with the greatest of ease. I was waiting for him to pedal a little bike across the rope with another squirrel standing on his shoulders. He got to one of the feeders without a cage and hung upside down while he feasted. I bought a small cable to replace the rope. Thin and slippery, I thought — he won't get a grip on it. A couple of days later, he tried and fell a few times. Then he grabbed on, flipped upside down and crab crawled out to the feeders. It took a few days of pondering, watching the blasted rodents out my window until the solution crystallized. PVC pipe. After duct tape, PVC solves many of life's problems. I got small tubing, cut it into a few short pieces and slid it over the cable. The squirrel later looked at it, amused. He set out, flipped around on the tubing and fell. He tried and tried and tried again. Then gave up. I'd reached squirrel-proofing nirvana. The rest of the winter they've left the feeders alone. Another person in the house, who will remain unnamed, thought it would be sweet to feed the cute squirrels some cob corn and peanuts as some sort of compensation for denying them bird feed. They loved it. Squirrels from far and wide loved it. We have a dozen of them in the yard now. They go through the corn and peanuts quickly. We have a heater in a birdbath out front, too. All the articles on bird feeding say the birds need water in the winter. I almost never see a bird on the birdbath. But the squirrels think it's a delight, jumping up and taking long drinks. I suppose they're parched after eating pounds of the expensive peanuts in the shell. But when that many squirrels are in one place, they look for trouble. Sitting in the living room last week we heard chewing, coming from the attic or soffit. I went outside with a flashlight and walked around the house. In the back, at a spot where the soffit board had pulled apart a bit, was a hole chewed through, big enough for the squirrels to crawl through. Thursday night, in the dark and snow and wind, I crawled up the ladder and nailed a board over the hole, cursing the furry-tailed rodents and an unnamed woman. But had I just locked the squirrels out of or inside the attic? I got the live animal trap, put in some peanut butter on crackers and crawled into the attic. So far nothing. But I don't trust them. They may be in the attic, knowing what I'm up to, being quiet until I'm gone for work and then looking for a way out of the attic and ways to hold the trap door open while they go in to get the peanut butter crackers. I'm not paranoid. I've seen those furry spawn of Satan do worse.
Ohio Man Says He Drove Through Flood To Save Hundreds Of Exotic Pigeons
03/05/18
CINCINNATI, OH (WCMH) – A man whose drive through Cincinnati floodwaters was cut very short says he had a good reason to do what he did. Cellphone video captured Rick Leimann trying to drive through floodwater near Cincinnati last Sunday in Cincinnati. He says he didn't realize how deep the water was, WCPO reported. "I drove through it earlier Sunday morning and it was about a foot, foot-and-a-half. My truck's got 20 inch tires. I thought I would be all right," said Leimann. Then, his truck hit something under the water and blew a tire. That's when Leimann had to bail out through the driver's side door window. "When I got down here and the water's here. So, I grabbed the door like this and I realize that the water is pushing the truck toward the harbor and out there it's 40/50 deep," said Leimann. Police urge people not to do what Leimann did, but he was determined to get back to his boat shop, where he breeds exotic pigeons. "The whole reason I did this to get across is I have 300 exotic birds in the back of my boat shop," said Leimann. "When I got back there, the water was about a foot away from them." Leimann has breeds from the Middle East, England and India. He breeds them and sells them around the world. He says he has been raising and showing pigeons since he was a child. "I've just sold 12 birds to China and they went for $22,000. The most I ever got for a bird was $10,000," said Leimann. "If the water got in here I couldn't replace the breed I have. That's why I had to get here. Besides, I love them like my kids. They're living animals and I would sacrifice myself for my animals." While he acknowledges driving through floodwaters was a bad call, he says he would do it all over again to save his birds.
Celebrating Chimney Swifts
03/05/18
During the next few weeks, grab a chair, head outside right before sunset and look up at the sky above your chimney. If you're lucky, you'll see a swarm of chimney swifts circling through the air and chirping before they funnel in a swirling cloud of wings into the chimney to roost. The birds, which migrate from breeding grounds in the eastern United States and Canada — including Ohio — to south of the equator for the winter, will remain in central Ohio for a little while. Dick Tuttle, a retired science teacher and an avid bird-watcher, has spent the past few weeks watching chimneys across central Ohio. The usual spots are large chimneys at schools.
"If you show up 15 minutes before sunset, the birds will be circling … up to half hour after sunset," he said. Before cities and suburbs, chimney swifts nested in hollow trees, mostly east of the Rocky Mountains. When the trees came down to make way for farms, houses and cities, the birds adapted, choosing to roost inside chimneys, according to the Driftwood Wildlife Association's Chimney Swift Nest Site Research Project, a Texas group that studies swifts and their patterns. Watching them is peaceful: Their beating wings whoosh against a darkening sky, and they chirp at one another as they circle their roosting spots. And they are midair acrobats, drinking, bathing, eating — even copulating — in flight, according to the Audubon Society. They eat enough mosquitoes, spiders, flies and termites every day to equal nearly one-third of their body weight. One chimney swift family will eat more than 12,000 flying insects every day. But not everyone loves the birds. Paul and Georgean Kyle of the Driftwood Wildlife Association say that some chimney owners don't want the birds in their chimneys, even for a few weeks each autumn. But the birds are protected by the Migratory Bird Treaty Act of 1916, which prohibits people from removing nests, eggs or birds from chimneys. Kicking the birds out threatens their survival, the Kyles said. Young birds that wait in the nests for their parents to bring them food can't fly for long, and if the birds are forced to leave the chimneys, the young ones will die. Toni Stahl, who lives in Dublin and built a tower in her yard for chimney swifts, said the birds, which return on their northern migration in the spring, are an indication that winter is over. "They are very happy-sounding; they make this chitter noise," she said. "To me, they are the sign of spring, when I come out and I can hear that happy sound." Stahl built her chimney tower because she worried about the bird's declining population. Fewer hollow trees and fewer big, old chimneys also threaten the bird. Both the Audubon Society and the Driftwood Wildlife Association say numbers are dwindling. That's sad for enthusiasts such as Stahl and Tuttle. On a recent weeknight, Tuttle watched a chimney at Sells Middle School in Dublin. Just around sunset, swifts began to circle the school before dropping into the chimney. For 30 minutes, they circled and dropped. Tuttle estimated that about 1,550 swifts nested in the chimney that night. Tuttle said he has seen many swifts swirling in and out of chimneys in Delaware and Dublin, but any building with a big chimney could be a nesting spot. These birds, he said, are making their way to Peru and Ecuador for the winter. "They're hopscotching their way down."
'Chubs' The Potbelly Pig Found Roaming She Streets Of Euclid
03/05/18
EUCLID, Ohio — Euclid police encountered an unusual suspect walking the city's streets Wednesday afternoon. Officers received a call just after noon that someone saw a pig roaming along East 220th Street, Lt. Mitch Houser said. The 100-pound pig was rolling on on its back as neighbors fed him dog and cat treats. "It's the most hilarious thing," Houser said. "I just never seen a pig that up close before." Officers used a ramp and lured the pig into a van with the promise of more food. Chubs was taken to the Euclid Animal Shelter where he'll await his owner's return, Houser said. Euclid Animal Control Officer Ann Mills said Chubs made an impression at the shelter with volunteers and the other animals. He sleeps in the kennel on a dog bed, too. When asked what Chubs prefers to eat, a choir of shelter volunteers shouted "everything!" When he's out of the kennel and rooting around the office, Chubs uses his snout to open cabinets and gets into the pig feed and dog food. After a good meal he rests on the ground and welcomes a belly rub and a few photos. But Chubs gets a little feisty around food, Mills said. Mills said she spoke with the owner, who has 60 days to remove Chubs from Euclid. City laws say that all pigs, including potbelly pigs like Chubs, are considered to be a farm animals and are not allowed within city limits. If the owner doesn't claim Chubs within 60 days, he'll be relocated to a pig shelter.
You Can Catch Groundhogs Yourself, But You May Not Want To
03/05/18
They feast on fresh vegetables. They dine on beautiful flowers. They burrow holes in the ground. "They" are groundhogs. This time of year — especially — these rodents can wreak havoc. These aren't cuddly and cute like Punxsutawney Phil or the Pennsylvania Lottery's Gus. These are trouble-causing and annoying, and homeowners can take matters into their own hands to catch them or call out the experts.WHO ARE THESE GROUNDHOGS?Known by many names — chuck, groundhog, whistle pig, marmot, monax and others — the woodchuck is a common Pennsylvania game animal. They are closely related to tree and ground squirrels, chipmunks, prairie dogs and marmots. Description: A groundhog is a mammal about 20-26 inches long, including a bristly, six-inch tail. Weights of adults vary from five to 10 pounds, with extremely large animals as heavy as 12-15 pounds.Territory: Found throughout Pennsylvania in open fields, meadows, pastures, fencerows, and woodland edges and even deep in the woodsDiet: Groundhogs eat a variety of vegetation including green grasses, clover, alfalfa dandelion greens, garden vegetables such as beans, peas and carrots, and in the fall, apples and pears."They're selective," says Richard Thorington, curator of mammals at the Smithsonian National Museum of Natural History in Washington, D.C. "They'll go for your best cabbages and best foods that you have out there."WHY WE DON'T LIKE THEMA groundhog's burrow can be anywhere from 8 to 66 feet long, with multiple exits and a number of chambers. These holes aerate the soil and provide excellent escape hatches for many other animals, but they are dangerous to livestock and farm machinery. They are often thought of as a "valuable nuisance," according to the Pennsylvania Game Commission's website. There can be several levels to their burrows, says Stam Zervanos, retired professor of biology at Penn State University in Reading. "They have a burrow for hibernating, and then they have another section of the burrow that's more like their summer home where they can come out more easily." In some cases, groundhogs have more than one residence and move from one burrow to another. Those impressive tunneling skills can cause problems for farmers; tractors can break an axle driving over them, Zervanos says. Or people can trip in one of the holes and break a leg.SO WHAT DO YOU DO?Wildlife in Pennsylvania is protected, however, protection is removed in cases where wildlife is causing property damage, says Travis Lau, communications director, Pennsylvania Game Commission. "They were here first. We built in their habitat, and if we provide them with the opportunity to have food then we have to accept that responsibility or go with a concrete yard to keep them from being a problem," says Henry Kacprzyk, of the Pittsburgh Zoo & PPG Aquarium in Highland Park.Some options:Hunting: Property owners who are experiencing damage due to groundhogs always have the option of getting ride of them through hunting, assuming the property is not within the safety zone of a neighboring structure — generally, 150 yards when hunting with a firearm, 50 yards when hunting with a bow.Live-trapping: Setting traps is a good option for many wildlife species that are causing damage, such as rabbits, which can then be released at another approved location. But if you catch a groundhog, you'll probably have to kill it."Since groundhogs are a rabies vector species, they should not be relocated," Lau says. "Property owners who live trap groundhogs should be prepared to dispatch them. And given that the animal is in a trap at close range, it is a potentially risky situation. Live traps too always are capable of catching skunks.""If you trap one, and then release it, you are creating a problem for someone else," Kacprzyk says.Hiring an expert. The cost starts around $50 and can be more based on mileage and amount of traps. "Most people try and trap them on their own, but they usually end up calling one of us to help them," says Pete Cappa, owner of Cappa Wildlife Control Services, based in Export, who baits his cages with apples and cabbage. Licensed by the Pennsylvania Game Commission in Harrisburg, Cappa says there is a process to capturing a groundhog. He covers the bottom of a cage with dirt and makes sure it doesn't smell like a predator because then the groundhogs won't go in. This is a good time of year to get them, Cappa says, because once the first frost comes many will hibernate, and by late fall/early winter, they won't be seen again until February or March. They certainly can be a nuisance, agrees John Wilkinson of Mt. Pleasant Township, who also is licensed through the game commission. "We put traps near creeks. They don't have real good noses, so you have to kind of put it right in front of them," says Wilkinson, who baits the cages with celery and carrots. "You have to know your target animal, but sometimes you get other animals, so you want a trap where you can release the animal you didn't want to catch." When Wilkinson and Cappa trap a groundhog they are required by the game commission to euthanize the animal.
Nuisance Animal Control 101
03/02/18
If you've lived in a freestanding house for awhile — especially an older home — chances are you've heard it at least once or twice: the disconcerting rattle of tiny toenails in the attic. Animals run on instinct, and for creatures like raccoons, rats, squirrels and bats, their instinct tells them that one of their top priorities in life should be to find a dark, dry space and make it their personal crash pad. Whether that's a hollow tree or the place you store your Christmas decorations all summer doesn't really enter their furry little heads.Nuisance wildlife control is a multi-million dollar industry in Arkansas, with most of the calls coming from urban homeowners who don't feel comfortable dealing with the problem themselves, or who can't take the matter into their own hands because of various cities' regulations on not-so-PC solutions like traps, poisons and discharging a firearm. Though other states have varying degrees of licensure and regulation over the industry, like a lot of smaller, niche professions in Arkansas, nuisance wildlife control is largely unregulated. Those on both the business and government side of things say that can be a problem. Still, as with anything, there are ways to help make sure you get a company that will get those noises out of your attic or crawlspace without causing an even bigger mess than you were trying to solve.Josh Hankins is the owner of Absolute Wildlife Nuisance Animal Removal, a 5-year-old company that travels all over the state, removing animals and making repairs to damaged caused by invading critters in both private homes and government buildings. Hankins is one of a handful of nuisance animal control operators in the state that hold both residential and commercial contractors' licenses through the state contractor's board. The residential license is required to repair any damage over $2,000. The commercial license certifies his company to repair damage over $20,000. As for the removal of the animals that has to take place before those repairs can begin, Hankins said that there is some basic regulation of the industry through the Arkansas Game and Fish Commission (which oversees the control of fur-bearing animals) and the Arkansas Plant Board (which deals with issues related to the removal and relocation of unwanted honeybee colonies), but he believes there needs to be more. Lax regs, he said, open the door to "fly-by-night" operators who might not know what they're doing."There is no regulative body that watches over this industry in particular, and it's unfortunate because it hurts people like us who try to go in and do it right," he said. "It makes a bad name for the industry if a customer has dealt with two other companies that didn't do it properly."In most urban cases, Hankins' company live-traps animals before relocating them outside the city limits. While people in rural areas generally handle the issue of nuisance animal control themselves in ways that would probably get PETA's knickers in a bunch, Hankins said that taking an animal issue into your own hands isn't always feasible, comfortable or wise. He's seen jobs, for example, where a homeowner patched an exterior entry hole and unwittingly sealed an animal inside an attic, with the creature then proceeding to either find a way to bust through into the living space or dying in there, turning a $300 problem into a stench that costs thousands to clear out."People will hear something in their attic and see a hole and think: Well, if I'll patch the hole, it'll fix it," he said. "I always tell customers: if you see a hole, the last thing you want to do is patch it if you've got any indication that there's something inside. A lot of the animals that we deal with are communal. If you go patching a hole, you could potentially trap hundreds of critters inside."Blake Sasse is the non-game and furbearing mammal biologist for the Arkansas Game and Fish Commission, and is in charge of what oversight there is of nuisance animal control companies in the state. He said that when it comes to the issue of animal removal, companies currently operate under the same regulations that any private homeowner would be required to follow. While Sasse said that others states do have tighter regulations on their nuisance animal companies and there has been some discussion in the past in Arkansas over whether there should be more regulation, the creation of any new rules wouldn't have much effect on the practices of the industry as it stands. New requirements would require an outlay of cash for new enforcement needs. He said he "personally goes back and forth" over whether there needs to be more regulation of the nuisance animal industry, but admits that without spending more money and manpower on administration and enforcement, it's hard to see the benefit."We just haven't seen much advantage to it," Sasse said. "We're already pretty liberal in what sort of activities we allow people to do to control nuisance animal problems. Generally a license lets you do extra things that normal people wouldn't be able to do. There just isn't much beyond what we allow now that would be of much help to [companies and customers]."Sasse said that animal issues can become expensive quickly, depending on the species and how long it has been there. His specialty is bat colonies, and he said that while bats don't usually chew on things or damage exterior walls and roofs like a squirrel, rat or raccoon might, a quiet, long-established colony of bats in an attic can leave behind large quantities of guano. While the droppings aren't necessarily harmful, Sasse said old piles can begin to grow a fungus called Histoplasma capsulatum, which can infect humans (if you've ever been pregnant, you've probably heard of histoplasmosis. It's the disease that leads doctors to warn pregnant women against cleaning their cat's litter box). Sasse said most Arkansans have already been exposed to the fungus because it's common in the state, but it can have serious health complications for those with compromised immune systems.For those looking to both get an animal out and fix the damage so an infestation doesn't reoccur, Sasse said homeowners should talk to the nuisance animal control contractor and make sure of their specialty. Depending on the contractor, he said it might turn out better (and possibly cheaper) to have the animal removed, then hire a non-animal-control carpentry company to come fix the entry points. "You might be basically hiring somebody who is really good at catching animals to catch the animals as well as fix the damage," he said. "There might be people who are able to fix the damage a lot cheaper who specialize in carpentry and home repair and all that. That's kind of a different ballgame. That might be like asking a heart specialist to give you your annual physical."The Arkansas Game and Fish Commission website has a list of about 100 nuisance animal companies around the state (which Sasse called "fairly comprehensive") as well as links to pages that help homeowners know what kinds of questions to ask to help find a reputable nuisance animal control contractor.
Removal Fee A Nuisance For Wildlife Pests
03/02/18
People contacting the city because raccoons or squirrels are running around their houses are being referred to three private contractors who will handle each incident on a case-by-case basis – and likely at a hefty cost. This represents a change from past practice when the Peoria Animal Welfare Shelter was the first responder in handling wildlife nuisance calls at no cost except for the annual amount the organization was funded by city taxpayers. The change has been slowly integrated into the city's policies two weeks after PAWS and City Hall split, a move endorsed by the City Council late last year in an effort to save money. "If there is an expense, it is the property owner's responsibility," said Shawn Stout, customer service representative with the city who also oversees PeoriaCARES, the city program residents are instructed to call whenever they have a wildlife complaint. Critter Control, American Pest Control and Nuisance Wildlife Removal are contacted by Stout or other city employees if calls about wildlife come in to PeoriaCARES. That phone number is 494-2273.
All three groups have individuals with the proper permits to handle wildlife. Touching, trapping and removing wildlife is illegal in Illinois, and can carry stiff fines and penalties.   No employee with the city is permitted through the Illinois Department of Natural Resources to handle nuisance wildlife calls. An IDNR spokesman said cities can obtain a Class C permit "rather easily" to handle these calls, but no one with Peoria has obtained one.   Isbell said in the past, if a raccoon got inside your house, PAWS would handle the call and remove it. Now, it could cost $200 or so to have him or other private contractors do it. "That's really going to upset people because they will pay to have it done," he said. PAWS, which still handles the rest of the county's wildlife calls, will still handle any bat-related calls within the city since bats are high carriers of rabies. Aside from that, "we've had a few calls we had to turn down," said Lauren Malmberg, executive director with Peoria County Animal Control Protection Services. "We've been referring them to PeoriaCARES and the Police Department." Malmberg, an employee with the animal shelter for more than 25 years, said she had not been aware of how the city was handling its wildlife complaints aside from referring calls to PeoriaCARES. Wildlife issues are common in Peoria. According to PAWS, there were more than 200 calls related to wildlife in the city's 3rd District of the East Bluff during 2008, an area of the city where the most wildlife-related calls occurred. Third District City Councilman Timothy Riggenbach said concerns about who will handle wildlife issues have been discussed during neighborhood meetings, but that he has not received any complaints since the city and PAWS split. Officials also report no significant wildlife-related calls have occurred in the city in the past two weeks. "So far, so good, I think," Riggenbach said. "Everyone is buying a little time here." Gary Isbell, with Nuisance Wildlife Removal, has a state permit. He said he's concerned people will handle wild animal trapping on their own, and not with a licensed individual who charges for services. "I'm afraid now with the city out of the business it will be the good old boy who does the job down the street and someone will get hurt and arrested," Isbell said. "You have to follow a procedure." Stout said once calls are received at PeoriaCARES, the city will assess each of them. If the call warrants an emergency, the city's Police Department might be contacted. If not, he filters the complaint to the right group, such as the private contractors.
Bats Irritating Northeast Ohio Residents
03/01/18
CLEVELAND (AP) – Many northeast Ohio communities are seeing increased numbers of small, winged guests in their homes and offices. Columbia Township recently got rid of approximately 2,000 bats that had lived in the Town Hall attic for years. The township finally decided to oust the bats after one turned up under the clerk's desk. Elbert Adkins of Ace Wildlife Services in Cleveland said that his company has been dealing with nothing but bats for the last two weeks and that he expects the calls to continue for two more. Bats generally love hot weather but it's gotten too hot for them in attics lately, which sends them inching downward in search of cooler temperatures. Adkins said that's when they end up inside the living quarters of residents' homes. He said that this year is particularly bad because recent mild winters have given brown bats reason to migrate, so their numbers are increasing.
10 Pest Control Franchise Opportunities to Consider
03/01/18
Infestations of bugs and insects are an unhealthy inconvenience in the home and in commercial environments. In domestic settings, infestations can lead to damage to property and can prove detrimental to health. In commercial premises, pest invasions can result in business closure and a significant loss of income. Given the pressing demand to identify and control infestations ethically, quickly and efficiently, pest control franchises provide a great opportunity for those looking to be their own boss in an industry that is in high demand.  If the thought of running your own pest control company and embarking on a rewarding, challenging and in-demand business venture sounds appealing, take a look at the following ten pest control franchise opportunities in the United States.Critter Control franchisees provide environmentally-responsible pest and wildlife management solutions. The company began franchising in 1987. In 2011, Critter Control began offering home pest control services. Investments for a Critter Control franchise range between $23,725 and $94,575. Franchisees benefit from Critter Control's recognizable brand name, a high ranking website presence, qualified personnel, mentor networking opportunities, comprehensive initial, on-going training, and more.
Coyote Captured In Lakewood.. But Threat To Small Pets Not Over Yet
03/01/18
LAKEWOOD, Ohio — Lakewood pet owners can breathe a bit easier after several coyotes have been seen wandering in the area. Authorities have captured one of the animals, but the threat to small pets is not over yet. At least two dog owners reported their dogs had been attacked.  "Hi, I live on Edgewater and I just wanted to let the city know that a coyote just jumped my fence and went after one of my little terriers," said one resident during a previous call to 911. Police and animal control officers set up traps near the lakefront and contacted Jim Damien, owner of Cages by Jim for help. "I set it up for snares, three different locations and they called me back two hours later and said the male coyote was in the trap," said Jim Damien, owner of Cages by Jim, a company that captures nuisance wild animals. Last Friday, St. Patrick's Day, Jim retrieved the animal from behind a home on Kirtland Lane, after officers had destroyed it. "Normally what happens is when the alpha male is captured, the female will take off and if she had pups, she'll take them and move to another location; obviously this is no longer a safe place to stay," said Damien. Jim says it is hard to tell where the female coyote might be now. "She can have a territory of four miles, so she can be down at Whiskey Island; she could be in Bay Village; she can be anywhere four miles straight down the line or into town. She could be up on Detroit Road some place in Lakewood," Damien said.
Hamburg Removes "Unauthorized" Animal Traps After Dogs Are Hurt
03/01/18
HAMBURG, N.Y. (WKBW) – Who would put animal leg-hold traps in popular recreation areas in Hamburg? That was the question angry residents and animal advocates raised after two dogs were injured when they were caught in traps located near the Town of Hamburg golf course and Taylor Road Park (Taylor Road Family Recreations Facility) in mid-February. At first, town officials were not sure and police were involved. However, it turned out that employees at the town golf course took it upon themselves to hire a DEC licensed animal trapper to help deal with nuisance animals like coyotes. According to Hamburg Recreation Director Martin Denecke, those involved did not seek the proper authorization from a department head, the Hamburg Town Board or Denecke himself.
Experts Warn About Hantavirus
03/01/18
Hantavirus is a deadly virus that is carried most frequently by deer mice in the home. According to a press release Wednesday, "The virus can infect humans when they inhale dirt and dust contaminated with the feces and urine of mice." Mice, though they live with humans, prefer to avoid human interaction and therefore live in places like old attics or barns that haven't been visited in a while. Deer mice can be identified by their "light-colored stomach and relatively large ears," which differs from ordinary, gray house mice.
How To Get Rid Of Bats (Or Birds) In Your Chimney
03/01/18
Q: A new neighbor has bats in the chimney. How do we find someone to remove them?A: First, your neighbor should make sure they're really bats. Although bats occasionally roost in old chimneys, it's rare for them to locate in modern ones, said John Simpkins, one of the owners of Mid-Atlantic Wildlife Control. "Ninety-nine percent of people who say they have bats in chimneys have chimney swifts," he said.How to tell if it's bats or birds? Go outside at dusk and watch the flight direction. Bats head out at dusk to feed, while chimney swifts head in to roost.If the creatures are chimney swifts, just wait a few weeks and they will leave on their own. Chimney swifts migrate to South America for the winter and don't return until April. By then, your neighbor can have the chimney capped — or look forward to hosting these intriguing birds again. Chimney swifts are never around during fireplace season, so having the chimney cleaned in the fall eliminates the risk that the nests will block airflow. The babies do chatter as they beg their parents for food, with sound level highest during the last two weeks before they fly from the nest. But in return for putting up with that, anyone who hosts these birds gets great insect control and a close-up look at a fascinating species."These fantastic fliers do almost everything on the wing — eat, drink, break off twigs for their nests and are even thought to copulate in flight," the Maryland Department of Natural Resources says on a website page devoted to chimney swifts. The birds are protected by the Migratory Bird Treaty Act. A federal permit is needed to remove chimney swifts and their nests during the nesting season.If your neighbor is dealing with bats, it might also be wise to wait a bit before trying to get them out because babies might still be inside. The only recommended way to exclude bats is to seal all entrances except one and then install a one-way door there so that once bats fly out, they can't get back in. To avoid trapping babies that are too young to fly out, the Maryland Department of Natural Resources recommends waiting at least until September to install the one-way door. Bats hibernate beginning in November, so exclusion shouldn't be done after that, for fear of trapping adults inside. It's critical not to trap bats inside. If the trapped bats are adults, there's more chance they will wind up in living space as they try to escape. And if adult or infant bats die inside, the house will stink.Mid-Atlantic Wildlife Control charges $95 for a consultation visit, with that fee applied toward the final cost if work is done. Bat exclusion can range from several hundred dollars to thousands, depending on the size and style of the building and the difficulty of sealing entrances, Simpkins said.As part of any bat-exclusion project, the department recommends installing a bat house outside. This will protect the bats, which have declined by about 80 percent since the white-nose syndrome disease emerged in 2007. Having nearby roosting will also help discourage the bats from trying to find other ways into the house.Q: My porch light is on all night as a security measure. The bulb was sold as a "bug bulb," but every morning I find the remains of flying insects all around the porch, as well as webs from the spiders that prey on them. What kind of bulb would be more effective?A: Try using an LED bug light. Like incandescent and compact-fluorescent bug lights, the LED version emits yellow light. That helps a lot because insects are drawn more to short-wavelength light: ultraviolet (UV), blue and green. They ignore long-wavelength light: yellow, orange and red.But LED bug lights work better than the other two types for two reasons: They produce the least heat and the least UV light, both of which are powerful lures for some insects.Whatever the source, yellow light always has some amount of blue light in it, so it's never as effective as turning off the light. If you're unwilling to do that, consider this tip, courtesy of the Home Depot Web page that offers a Philips LED bug light for $5.97: Use an LED bug light on your porch, but rig up a white light 15 to 20 feet away. Insects will be drawn to the white light, reducing the horde that might otherwise be drawn to the faint blue light from the bug bulb.Put the white light where dead insects can fall to the ground and disappear into the landscaping.
Edgewater Animal Control: Avoid, Report Infected Raccoons
03/01/18
EDGEWATER, Fla. —  In response to increased reports of sick raccoons, Edgewater Animal Control officials are asking residents, pet owners and visitors to stay cautious. Animal Control officials said the sick should show signs and symptoms of distemper, which has symptoms including slower movements, confusion and aggression. Distemper can be deadly to pets. Officials are warning pet owners to not leave food outside that can attract wildlife and to contact their pet's veterinarian to discuss vaccination options. If anyone notices a raccoon behaving abnormally or showing symptoms of distemper, they are advised to not approach it and to avoid contact with the raccoon.
Two Arrested In Assault Of Cleveland Animal Control Officer
03/01/19
CLEVELAND– A Cleveland animal control officer is recovering from a broken leg after he was assaulted by two men, police say. The Cleveland City Kennel received a complaint about a barking dog that had been left outside a house on Spring Road on Thursday. An animal control officer went to investigate and issued the owner a warning. According to the police report, that's when the officer was surrounded by several people. The dog's owner, 41-year-old Matthew Timoch, punched the officer in the head and knocked him off the porch, the police report said. The victim broke his leg, but was able to put the Timoch in a choke hold so he could radio police for help. A second man, 49-year-old Douglas Spoden, ran up to the officer and tried to kick him in the face, the report said. Cleveland police officers arrived and arrested Timoch and Spoden for felonious assault. The victim was taken to MetroHealth Medical Center for treatment.
Army Vet Now On Animal Patrol
03/01/18
Animal Control Officer Kris Zulkeski worked part-time as animal control officer for nearby Weston for four years, and was also in the private "nuisance wildlife control" industry — eventually having his own company, Connecticut Wildlife. "Trapping, removing, relocating, preventative maintenance," he said. "In short, you have a raccoon in your attic, I was the guy to take the raccoon out and seal up that vulnerability that the raccoon was able to find to get in the attic." When police Chief John Roche appeared before the selectmen recently on budget matters, he touted the new animal control officer's background. "We're very, very fortunate to have someone as qualified [as him]," he said. Zulkeski has kept up his license for nuisance wildlife control, so he can help residents deal with situations.
Proposed Regulations Would Require Animal Control Workers To Kill 'Nuisance Animals'
03/01/18
INDIANAPOLIS, Ind. – The Department of Natural Resources (DNR) is proposing changes that would require animal control workers to kill raccoons, opossums and coyotes. "These are nuisance animals. Nobody likes nuisance animals," said Marty Benson with DNR. Within the past week, DNR sent a letter out to animal control companies outlining the potential kill order. "Some of these animals spread diseases. Some of them get into houses and cause problems. We have received complaints about them," said Benson. Last year, Kirk Nuener with Admiral Wildlife Services trapped 468 raccoons. "I don't believe I have a problem with the raccoon and coyote part of it. I want to hear what the DNR has to say about the opossum part," said Kirk Neuner with Admiral Wildlife Services. Currently, wildlife animal control workers can either put an animal down or release them on property with the land owner's permission. The land where the animal is released must be within the same county where it was captured. "Typically, that becomes someone else's problems. These three animals are all abundant so they could be euthanized without harming the population at large," said Benson. The DNR has a list of 11 approved euthanasia methods. "The wildlife control operator does that business which is a business not a lot of people want to get into but it is a necessary business to be done," said Benson. DNR calls the change necessary while some animal control workers call it cruel. "My jaw dropped. I can't believe that. There's no reason for it," said Michael Meservy with Advanced Pest Control. Meservy tells FOX59 one of the biggest reasons his customers chose him is because of his catch and release policy. If these new rules are passed, Meservy is calling it quits. "I tell you what I'm going to hang up by business if they actually make me do this. I will not be in business anymore as far as animal control. I won't do it," said Merservy.
17 Things Lurking In The Woods Of Ohio That Can Kill You
02/28/18
17 things lurking in the woods of Ohio that can kill you (but probably won't)
Your likelihood of dying in the back woods of Ohio is almost non-existent. You have a better chance of winning the lottery or getting struck by lightning than perishing from a rattlesnake bite or a bear attack. The Browns are more likely to win the Super Bowl this year than you are to be bitten by deadly Brown Recluse spider or a rabid coyote. That having been said, if you were to die in the forests of the Buckeye state, it will likely be at the hands (or fangs, or paws) of one of the things mentioned in this article.
How Likely Is A Coyote To Attack A Small Child In Northeast Ohio?
02/28/18
Coyote sightings are on the rise right now due to mating season and pets have been attacked. But how safe are your kids? Could they be a target? To verify, we asked Harvey Webster, the Chief Wildlife Officer at the Cleveland Museum of Natural History, and Geoff Westerfield with the Ohio Department of Natural Resources. Westerfield said parents of small children should not be worried about a coyote attack on their child because they already have plenty to eat.  "Their primary diet is small rodents," he said. "We've got no shortage of small rodents out in our yards." Webster added there has only been one recorded attack on a person in Ohio.
"By a coyote that actually had rabies," he said. "Rabies is a game changer–any animal acts totally off its game." But there have been several recorded attacks on children out west, particularly in greater Los Angeles, where at least one child died several years ago. Westerfield believes it is a case out there of too many people, not enough food, While Webster blames people who feed the wildlife. "Mammals like raccoons, or foxes or especially coyotes will get not only addicted to the food source," he said, "They lose their natural fear of humans." It is a case, both men say, which is not happening in Northeast Ohio. So, is a coyote likely to attack your child here? The answer is "no"—and that's verified.
Amherst Man Who Shot At Squirrels Charged After Bullet Hits Neighbor's Home
02/28/18
AMHERST, Ohio– A man is facing charges after a bullet hit an Amherst home. Officers were called to a house on Beverly Drive on Sept. 6. A bullet from a .22 caliber rifle went through the outside wall and two more interior walls before ended up in the kitchen. No one was at home at the time. Police said detectives determined the shot came from a neighbor's backyard. They questioned Zbigniew Stanley Puza and he admitted to shooting at squirrels on his property, according to police. Officers discovered two firearms and a video surveillance system. Puza was charged with criminal damaging and discharging firearms. Both are misdemeanors. The Amherst Police Department is reminding residents it is against the law to discharge a firearm within the city limits, unless they are at a gun range or defending their life.
Body Camera Video Shows Squirrel Attacking Police Officer
02/28/18
BROCKPORT, N.Y. – A close encounter between a police officer and squirrel was caught on camera inside a home in upstate New York. Officers were called to the home northwest of Rochester on December 29 for reports of a squirrel in the kitchen, eating cookies. Police released body cam footage of the whole ordeal on Facebook. The officers enter the kitchen to find music blaring. A woman can be heard on the video telling them the squirrel turned the music on. Suddenly, the squirrel drops down from the ceiling onto a table and launches itself at one of the officers.   The squirrel then runs out of the room leaving the officers laughing hysterically. "Officers Sime and Dawson arrived on scene but were not at all expecting the warm welcome they would receive from the squirrel," police wrote on Facebook. The officers finally captured the critter and released it unharmed. The officers were not injured. "Brockport Police will always go the extra mile to help their residents," the Facebook post concluded.
Did You Know Stampeding Squirrels Once Overran Ohio, Damaging Crops?
02/28/18
In the early 1800s, squirrels were a huge problem in Ohio. The population exploded in Kentucky and thousands of squirrels swam across the Ohio River to attack the corn fields of Ohio. It was no lie, the great squirrel invasion. There were so many squirrels swimming across the river that they almost sunk one of Lewis and Clark's canoes at one point. Really, it's in the history books. Squirrel invasions, or stampedes, were a huge problem in Ohio and Indiana. The state of Ohio actually required that all farmers kill a certain number of squirrels. That had to be one of the strangest laws on the books.
Watch: Beautiful Piebald Deer Spotted Hanging Out In Seven Hills
02/28/18
SEVEN HILLS, Ohio — A wild-looking character has been seen popping up in Seven Hills and Parma. This handsome guy is a piebald deer. He was spotted this week by Fox 8 viewer Kelly Kishmarton. According to the Cleveland Metroparks, which posted a photo of a piebald deer last year, the coloration is caused by a genetic variation that happens in less than 1 percent of white-tailed deer. The Quality Deer Management Association said these types of deer can have other issues, like shortened or crooked legs, or curved spines. Piebald deer are more common than albino deer, which lack the genes responsible for pigmentation. Residents in Parma in October caught images and video of a piebald deer — it's not clear if it's the same deer seen by Kishmarton.
Westlake Police And Service Department Rescue Hawk At Marc's
02/28/18
WESTLAKE, Ohio – The fluttering of wings could be heard for almost a week inside the Westlake Marc's store. A hawk had flown into the tall facade of the store, and at first employees thought it just didn't want to leave. But after a week, they called the Westlake police, who came with the city's service department and discovered that the hawk was unable to find the way out. Animal control officer Jim Wang said: "The hawk was caught in a glassed-in area that goes up about three stories–sort of a glass tower as you walk in. We think the hawk may have chased a smaller bird up there but couldn't come back down." Wang speculated that the reflections of all the glass confused the hawk, which just kept flying from window to window. It was no small task to rescue the bird. "They had to back up a bucket truck and had to juggle the bucket to get in place, Wang said. "I gave them my net, and then we took him to the Lake Erie Nature & Science Center (LENSC) in Bay Village." Taryn Leach, a wildlife specialist at LENSC, took it from there. "The hawk we received on Feb. 13 was a juvenile male Cooper's hawk. When he arrived, he was thin, which we (attributed) to him being trapped at Marc's for several days without food. Otherwise, he was in good condition and his behavior was exactly as we expect of Cooper's hawks. "Because he was down in weight, we provided him with fluids and a liquid diet of Oxbox Carnivore Care. We supplemented it with solid food and he began eating immediately," Leach said. In addition to Leach, the hawk was also treated by specialists Christine Cain and Amy LeMonds. "On Wednesday, Feb. 14, we felt he was in good enough shape to release him. We contacted a master bander that comes to band many of our birds before release and released him in the field across the street from the center," Leach said. "His flight was strong and good and within a couple of minutes he was gone from our sight. This was a wonderful, positive story, and we are always happy to see the tail end of the birds as they fly free!"
Cleveland Worker Sues Over Right To Speak About On-The-Job Animal Attacks, Other Hazards And Harassment
02/28/18
Crystal Jones, a worker at Cleveland's garbage transfer station, says raccoons and feral cats have attacked city workers after dropping into the office through the ceiling at the transfer station.
Nuisance Wildlife Marshals Makes #1 on the 2018 Top FL Wildlife Removal List
02/28/18
Strict qualifications were required for high placement on the 2018 Top Wildlife Removal Services List that takes place once a year for wildlife control industry professionals. The Animals Happen Wildlife Removal Network evaluated multiple criteria in order to narrow the field to the best 3 wildlife removal and pest control services for homeowners and residents in Orange County and Lake County Florida including the towns of Apopka, Altamonte Springs, Casselberry, Longwood, Heathrow, Lake Mary, Oviedo, Orlando, Fern Park, Maitland, Lockhart, Winter Park, Ocoee, Winter Garden, Pine Hills, Doctor Phillips, Pine Castle, Belle Isle, the Conway area, and College Park.The criteria included but is not limited to excellent service reviews from multiple review platforms online and also the amount of 5 star ratings that collectively appeared for the companies. These reviews and ratings are only for specific services in the industry such at roof rat removal, rodent exclusion, dead animal removal, raccoon trapping, squirrel control, armadillo removal, attic restoration and animal damage repairs. The full list of items along with the selection criteria can be found on the Animals Happen company website.Among the highest ranked are the following top 3 organizations:#1 Nuisance Wildlife Marshals – 7405 Aldot Ln, Orlando, FL 32810 (407) 986-0795 https://nuisancewildlifemarshals.comNuisance Wildlife Marshals is a licensed company operating out of Orlando Florida. They have the highest online ratings and reviews for rat removal and bat control in their respective service areas. They also offer bat exclusion, bat proofing of homes and well as rat proofing for homes and rat exclusion.#2 Winter Garden Rat Solutions LLC – 643 Lake Beulah Cove Winter Garden, FL 34787 (407) 550-0056 http://orangecountyanimal.orgWinter Garden Rat Solutions LLC is a company operating out of Winter Garden Florida. They specialize specifically in the trapping and removal of nuisance rats that have entered attics. They offer attic restoration services for damaged attic insulation and also help with insurance claims for rat damages if the policy covers it.#3 Clermont Rat Removal Inc. – 13705 Laranja St Clermont, FL 34711 (352) 269-5600 http://lakecountyanimal.orgClermont Rat Removal Inc. is one of the longest running rat removal companies in Clermont, FL. The company was first started out as only a rodent trapping service, however over the years they expanded their services to include full home sealing for rodents with warranties and also offer home inspections for rodent and rat entry points.When discussing the reasons for creating the list every year, Mar, a licensed wildlife control expert from Animal Happen said,"With the explosion of nuisance wildlife, there are far too many pest control companies that are trying to get into the wildlife removal industry because it can be lucrative. The problem is, most of them do not have the proper experience for humane wildlife removal or animal damage repairs. With our updated top companies list, homeowners are easily able to find companies that are fully researched and vetted so they know they are in trusted hands when animals happen,"Homeowners looking for the most up-to-date rankings for Wildlife Removal Services can view the list at Animals Happen website. Companies who would like to be considered for the next list may contact Animal Happen via their website. Companies can not pay to be included into the list, it is purely performance based.For more information, please visit https://nuisancewildlifemarshals.com
January 23, 2018: Orphaned and Injured Wildlife Information From the Ohio Department of Natural Resources, Division of Wildlife. Find out what to do when you encounter orphaned or injured wildlife.
Even coyotes are becoming a nuisance animal in Cleveland and Akron suburbs such as Pepper Pike, Berea, Lakewood, Olmsted Falls and Brook Park.
January 18, 2018: Ohio Wildlife Center Hospital Admits Snowy Owl Injured at Highway Ramp. A Columbus driver passing through one of the city's busiest intersections ended his week rescuing a snowy owl that had been hit by a car at Sawmill Road and I-270 the day after Thanksgiving. This snowy owl has been moved from the Wildlife Hospital to the Pre-Release Facility. It is flying well in a large enclosure.
October 18, 2017:  The Cleveland – Akron metropolitan area was ranked # 13 in pest-control company Orkin's Top 50 Rattiest Cities list in 2017. More than 20 million rodents invade homes each year, Orkin said, and rats can squeeze through a hole the size of a quarter.
Cottom's Wildlife Removal company gets phone calls from Cleveland and Akron residents who state that they think there is some kind of critter in their attic or crawl space. We usually perform an inspection, trap the animals, install exclusion devices and cleanup the mess the four legged freeloaders leave behind. When it gets cold outside, in the late fall and early winter, these types of wildlife try their darnedest to find a hole, or if they are desperate, they make a hole in a building to get inside where it is safe and dry. To learn more, read an article on Cleveland.com titled "As the temperature drops outside, critters will work to get inside". The story confirms what our wildlife control staff already knows – climbing aficionados such as raccoons and squirrels get inside from roofs, eves, soffits, vents, fans and chimneys. Skunks have no gymnastic abilities so they tend to infiltrate decks, outbuildings and porches.
January, 19, 2018: News From the Ohio Department of Natural Resources, Division of Wildlife
January 19, 2018: Information From the Summit County, Ohio Division of Animal Control
December 13, 2016: Police were called to in Chagrin Falls, Ohio to investigate a raccoon complaint at a church. The raccoon was observed acting like an animal. A police officer advised a church official to contact a wildlife and animal control company.
Feeding and harboring raccoons and cats is against the law in some Cleveland suburbs is a no-no. In July of 2017, Mentor-on-the-Lake City Council voted to include feral cats to the list of "nuisance health risk animals". Feeding and/or harboring the animals in the Cleveland suburb is prohibited. Others on the list are rats, raccoons, skunks, deer and coyotes.
Lorain County, Ohio Nuisance Animal Control Information: Lorain County provides a list of people, such as Michael Cottom of Cottom's Wildlife Removal company, that can trap the following nuisance animals (or at least provide assistance); raccoons, squirrels, chipmunks,opossums, groundhogs, woodchucks, foxes, bats,skunks, weasels, minks, rabbits, etc.
Raccoon removal services are provided by Cottom's Wildlife Removal for families and businesses in Cleveland and Akron. While raccoons generally check out attics in homes before they inspect businesses, some raccoons enter drug stores and other commercial properties. In December of 2017, a furry four legged masked checked out the checkout lanes in a Drug Mart.
May 23, 2016: It's skunk season: What should you do if your dog gets sprayed? According to the Ohio Department of Natural Resources, skunks are found in every county in the state. In urban areas, skunks love to take up residence under decks and outside buildings, scouring the surrounding neighborhood for food. The striped creatures are notorious for digging through trash and pet food, so keep your trash in a tightly sealed container and bring in any uneaten pet foods overnight. On walks, keep your pooch leashed, especially at dawn and dusk when skunks are most active.
March 5, 2016: Akron Beacon Journal: Skunk vs. dog: How to protect your pet from sprays, clean up when they happen. Mid-February through April is skunk mating season in Ohio, when boy skunks are traveling far and wide in search of girl skunks. It's also a time when skunks of both sexes are especially defensive. So not only is there more chance of a dog encountering a skunk this time of year, but there's also a greater chance the skunk will react to the perceived threat by spraying, said Marne Titchenell, a wildlife specialist at Ohio State University. Why dogs and not cats? Dogs are hunters by nature, and they're just more likely to confront skunks, said Joseph Richter, a veterinarian at VCA Green Animal Hospital.
When raccoons eat too much, they can get stuck in attics and roofs. Cottom's Wildlife Remvoal pulls fat raccoons our of chimneys and crawl spaces in Cleveland and Akron. One rotund raccoon even got stuck in a sewer grate.
January 23, 2018: Click Here For News From the Ohio Wildlife Center. This organization is a local, 501(C)(3) non-profit wildlife rehabilitation and conservation education organization. Founded in 1984 by veterinarian Dr. Donald L. Burton, Ohio Wildlife Center's free Columbus-based Hospital annually admits nearly 5,000 injured, orphaned or ill wild animals, representing over 140 different species. The Ohio Wildlife Center is a volunteer-driven, nonprofit organization providing more than 30 years of services to Central Ohioans who care about wildlife. They are nationally recognized as an authority on native Ohio wildlife issues and the only wildlife center in Ohio equipped with immediate and continual veterinary expertise and services.
Although raccoons are notorious for thievery in Northeast Ohio, squirrels also get caught stealing food from birds – and people too! A sneaky squirrel was recently caught on video stealing gourmet chocolate and lip balm that a family leaves outside as a holiday treat for delivery people.
In rare cases, raccoons can enter houses in Cleveland and Akron and attack and hurt the residents. In one case, a raccoon attacked baby and dragged her out of the bed.
In late 2017, a coyote killed a pet dog in Lakewood. We protect citizens in Cleveland and Northeast Ohio from mammals and bats that have rabies.
May 2017: North Ridgeville Humane Officer Who Drew Criticism in Past Years for Killing Kittens and a Raccoon Fired After Killing Baby Rabbits.
Rabies is a virus that affects the nervous system of humans and other mammals, resulting in a fatal disease. In 2017, raccoons in Stark County tested positive for rabies.
March, 2017: Rowdy Raccoons Evicted From Albert W. Henn Mansion in Euclid, Ohio.
February, 2017: Raccoons Moved Into Historic Burton Fox Inn in Burton, Ohio through a hole in the roof.
In 2016, a bat with rabies bit an Ohio woman.  If you suspect that a raccoon or other animal in the vicinity of your home has rabies, please call Cottom's Wildlife Removal right away. This is a dangerous disease and all precautions should be implemented.
We provide professional wildlife removal services, pest control, critter catching, animal removal, raccoon removal, bird and bat removal services.
We do not provide free raccoon removal services and are not affiliated with the City of Cleveland Pest Control or Cleveland's Division of Animal Care and Control.