Call 614-300-2763 For Humane Animal Removal Services In Columbus And Central Ohio
Who Do You Call To Remove Wild Animals?
Call the Cottom's Wildlife Removal (CWR) company at 614-300-2763 or complete and submit the form below for more information about our animal friendly removal, humane wildlife removal services and wild animal control services for homeowners and businesses in and near Columbus, Zanesville Or Central Ohio.
Our animal control, critter control and pest control technicians remove raccoons, squirrels, bats, birds, skunks, groundhogs, mice, chipmunks, snakes and other varmints. Call 614-300-2763 or complete the form below to request an estimate, schedule a home inspection or schedule a service appointment.
Complete The Form Below Or Call 614-300-2763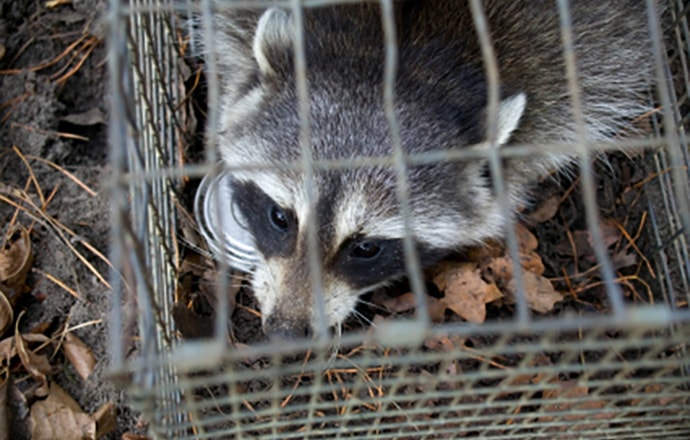 How Much Does It Cost For Animal Control To Come Out In Columbus, Ohio?
Rates for home inspections in Columbus Ohio and Central Ohio areas start at $299.  Rates to remove an animal that has been trapped start at $299.
Central Ohio Animal Control Phone Numbers
Franklin County Animal Control Phone Number 502-875-7297
Call 614-300-2763 If You Are Looking For Animal Control Or Wildlife Removal Near You Our Are Located In Or Near These Central Ohio Cities:
Columbus, Dublin, Hilliard, Worthington, Westerville, Circleville, New Albany, Reynoldsburg, Grove City, London, Blacklick Estates, Cambridge, Powell, Celina, Bexley, Delaware, Upper Arlington, Kenton, Marysville, Mount Vernon, Whitehall, Sidney, Picqua, Coshocton, Gahanna, St Marys, Springfield, Bellefontaine, Canal Winchester, Washington Court House, Grandview Heights, Lincoln Village, Heath, Urbana, Pickerington, Tipp City, Pataskala, Zanesville, Steubenville, Lancaster, Newark Or Marion
How Do I Report Animal Cruelty In Columbus Ohio? [Report Animal Cruelty and Neglect | Columbus Humane]
Please call the Franklin County Dog Shelter at 614-525-3400 to make a report. Leave a voice mail 24/7 at Columbus Humane at 614-777-7387.
What Does Animal Control Do With Animals? [Animal Control Officer Duties & Responsibilities]
Capturing and impounding dangerous or stray animals. Investigating cases of animal cruelty. Enforcing licensing laws and other state, county, and city laws and regulations of that are applicable to the animal control program. Read more here.
Franklin County Animal Care and Control – Field Services
Call 614-525-3400
The Franklin County Department of Animal Care and Control provides field animal control services to the citizens of Franklin County twenty-four hours a day. Read more here.
Columbus Humane | Animal Protection Organization In Columbus, Ohio
Address: 3015 Scioto Darby Executive Ct, Hilliard, OH 43026
Phone: 614-777-7387
Advancing animal welfare since 1883. Working with over 8,000 animals and thousands more people annually by finding adoptable animals their forever homes, responding to reports of animal cruelty and neglect, providing resources and options for those struggling to keep their pets successfully, and offering support for the pets of victims of domestic violence so that all can find safety. Read more here.
Who Should I Call For Animal Control In Columbus Ohio And Franklin County?
COMPLAINTS ABOUT BARKING DOGS
For problems inside the city of Columbus, please contact the City Prosecutor's office to file a complaint, 645-7483.
For all other areas within Franklin County, please call your local police department or the Franklin County Sherriff's Department at
525-3333.
ANIMAL ABUSE & CRUELTY INVESTIGATIONS
Please contact the Columbus Humane in Hilliard at 777-7387, extension 5, and report the issue to one of their humane agents for investigation. You can also report suspected cruelty to animals online.
WILDLIFE PROBLEMS
Ohio Wildlife Center
Call 614-793-9453
Ohio Division of Wildlife
Call 614-265-6300
DEAD ANIMAL REMOVAL
In Columbus
Call the Division of Refuse at 614-645-3111.
For Interstate highways
Call the Ohio Department of Transportation at 614-799-9237.
For all other areas of the county
Call your local municipal or township trustee office.
OTHER ANIMAL PROBLEMS
View the City of Columbus Animal Complaints directory.
LOCAL & MUNICIPAL ANIMAL CONTROL AGENCIES
Bexley
614-559-4475
Gahanna
614-471-8080
Westerville
614-882-7444
Whitehall
614-237-6333
DOG WARDENS FOR NEIGHBORING COUNTIES
Delaware County
740-368-1915
Fairfield County
740-653-4582
Licking County
740-349-6562
Madison County
740-852-2972
Pickaway County
740-474-3741
Union County
937-645-3016
Dealing With A Wildlife "Invasion"
Posted By The Humane Society of the United States On January 25, 2011 | Choosing A Wildlife Control Company
Call 614-300-2763 If You Are Looking For Animal Control Or Wildlife Removal Near You Our Are Located In Or Near These Central Ohio Cities:
Columbus, Dublin, Hilliard, Worthington, Westerville, Circleville, New Albany, Reynoldsburg, Grove City, London, Blacklick Estates, Cambridge, Powell, Celina, Bexley, Delaware, Upper Arlington, Kenton, Marysville, Mount Vernon, Whitehall, Sidney, Picqua, Coshocton, Gahanna, St Marys, Springfield, Bellefontaine, Canal Winchester, Washington Court House, Grandview Heights, Lincoln Village, Heath, Urbana, Pickerington, Tipp City, Pataskala, Zanesville, Steubenville, Lancaster, Newark Or Marion
How to Evict Your Raccoon Roommates | National Geographic
Posted By National Geographic On April 29, 2016 | Watch: How to Kick Raccoons Out of Your House—Humanely
Christopher Walken Speaks Up for Wildlife
Posted On YouTube On October 8, 2015 By The Humane Society of the United States | Promoting Smarter Wildlife Management