Attic Cleaning, Attic Sanitizing, Attic Decontamination, Insulation Replacement And Attic Restoration Services For Ohio Homes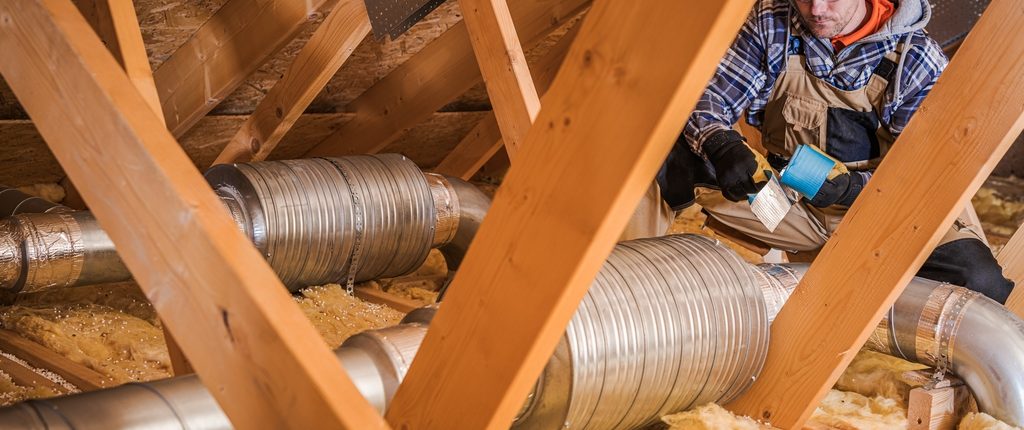 Call 440-236-8114 For Attic Cleaning, Restoration, Decontamination, Sanitizing, Disinfecting, Odor Removal And Insulation Replacement Services
Call 440-236-8114 For Attic Cleaning And Restoration Services In Ohio
Ohio Attic Cleanup, Restoration And Decontamination Services For Cleveland, Columbus, Akron, Cincinnati And Ohio Homes | Bat Guano Removal, Wildlife And Bird Feces Removal
Email: info@mcwildlife.com
Company Headquarters Address: 26765 Royalton Rd, Columbia Station, OH  44028
Call 440-236-8114 For Attic Cleanup, Restoration And Decontamination Services In Ohio
Attic Cleaning Contractor And Attic Cleanout Services In Ohio
The Cottom's Wildlife Removal company is an attic cleaning contractor and attic cleanout service in Ohio that sanitizes and decontaminates attics, crawl spaces and basements after rodent and wildlife infestations. We also remove, replace and install insulation in attics. When cleaning attics, we use vacuums and other equipment to get rid of rodent droppings, raccoon and squirrel feces, bat guano and bird poop. Get information on professional bat removal and attic cleanup services in Ohio, here.
CWR sanitation specialists will repair the damage in your attic that was caused by an infestation of bats, birds, raccoon, mice, squirrels or anther type of wildlife. CWR attic restoration experts provide attic cleanup, attic restoration, sanitizing, disinfecting, rodent cleanup and decontamination services for homeowners and businesses in Ohio.
We get rid of dust, spider webs, soiled insulation, mold, mildew, materials damaged by water, dead insects, old worthless belongings, junk, debris, dead animals, mousetraps, bird nests and animal waste. We spray disinfectants in attics and also remove the odor of rodent urine and droppings in attics. The attic cleaning experts at the Cottom's Wildlife Removal company know how to clean an attic after rats, raccoons, squirrels, birds and birds have nested, urinated and defecated in the attic.
Call 440-236-8114 To Talk With An Attic Cleanout Specialist
When CRW's attic cleanout specialists start on a project, we try to remove everything in the attic before wiping away dust and sweeping. During the attic cleaning process we inspect insulation while also looking for mold and mildew problems to prevent long-term health issues.
When we clean up after rodents, we wear rubber or latex gloves. CWR pest control specialists remove dead rodents, their droppings and their nests. We sweep and mop attic floors. We use bleach and water to disinfect rodent urine. We spray attics with odor eliminators that contain natural enzymes and bacteria, such as Simple Green products, to remove odors left behind by rodent urine, mice feces and bird poop.
Enzyme cleaners dissolve stains and odors on both hard and soft surfaces. The Cottom's Wildlife Removal company uses enzyme cleaners with live bacteria that eliminate the stubborn odor's source.
Junk and debris can also be removed from the attic and disposed of properly by CRW attic restoration professionals. CRW insulation experts can also remove your soiled insulation and replace with new insulation. Rates for insulation replacement start at $4 per square foot. CRW also offers bird removal, bird nest removal and bat exclusion services throughout Ohio.
Attic Cleaning And Sanitizing Near You
If you live in Ohio and were searching online for "attic cleaning and insulation near me", "attic cleaning near me", "professional attic cleaning near me", "attic cleaning services near me" or "attic cleaning and sanitizing near me" – then you are in luck. The Cottom's Wildlife Removal company cleans and sanitizes attics throughout the state of Ohio.
Animal Feces And Bat Guano Removal, Attic Repair, Attic Cleanup Services And Attic Restoration Services In Ohio From $895+ 
Costs in Ohio to remove animal feces or bat guano and decontaminate an attic after a bird, bat, raccoon, squirrel or mice infestation start at $895.
Costs for CWR to repair structural components that have been damaged by birds, bats or wildlife start at $699. CWR repairs chimneys, soffits, roof vents, bathroom vent, exhaust fans, attic power ventilators, shingles, roof decks, drip edges, ridge vents, crawl space vents and soil stacks.
Cottom's Wildlife Removal's costs for attic repair, attic remediation, attic restoration and attic insulation replacement services in Ohio start at $1,295.
Prices in Ohio start at $4 per square foot for attic insulation installation services.
Attic Remediation Services, Odor Removal And Animal Waste Cleanup Services For Cleveland, Columbus, Cincinnati, Toledo, Chillicothe, Marietta, Dayton, Youngstown, Canton, Springfield, Zanesville And Akron, Ohio Homeowners
The Cottom's Wildlife Removal company removes wildlife waste, squirrel and raccoon poop, rodent droppings, bat guano, bird feces and wild animal waste from attics for Ohio homeowners.
Attic cleaning and decontamination services are provided to homeowners in Cleveland, Columbus, Cincinnati, Akron and other cities in Ohio. Our waste management technicians remove debris, garbage, junk, soiled insulation, trash and other unwanted items from attics and dispose of the refuse in nearby landfills in Ohio.
Attic Decontamination, Rodent Infestation Cleanup and Rodent Cleanup Services For Ohio Homeowners, Landlords And Businesses
As the name of our company, Cottom's Wildlife Removal and Environmental Services, indicates,  we remove animals and wildlife from attics. As you would expect, we also provide rodent cleanup services and rodent infestation cleanups. We remove rodent, raccoon, bird, rat and squirrel droppings and feces from attics along with their nesting materials.
We use high performance, eco-friendly chemicals and sustainable solutions to disinfect, sanitize and decontaminate infectious rodent waste and attics. The decontamination process also inhibits the growth of dangerous molds in attics. Click here to find out more about the cost of attic decontamination services. We also provide attic restoration services to repair damage caused by animals and birds.
Attic Insulation Removal and Replacement Services In Cleveland, Columbus And Cincinnati, Ohio
We remove contaminated and harmful insulation in attics that has been soiled and contaminated by animals and wildlife with urine, feces, bacteria, parasites and fungus. We also replace attic insulation using fiberglass and cellulose insulation, loose fill insulation, spray foam insulation and batt (blanket) insulation.
Cottom's Wildlife Removal, based in Columbia Station, a suburb of Cleveland provides attic cleanup and decontamination services. We serve homeowners and businesses in Cleveland, Columbus, Cincinnati, Akron and other towns in Ohio.
Request Attic Insulation Removal And Replacement Services For An Ohio Home
Call CWR at 440-236-8114 to request an estimate for attic insulation removal, attic insulation replacement and attic insulation installation. Prices in Ohio start at $4 per square foot for attic insulation installation services. We serve homeowners and businesses located in Cleveland, Columbus, Cincinnati, Youngstown, Dayton, Athens, Toledo, Canton, Akron, Findley, Marietta, Portsmouth, Hamilton, Westerville, Mansfield, Lima and other Ohio cities. These rates apply to attics that are over 500 square feet.
When Should You Remove Old Attic Insulation?
Uploaded To YouTube On January 19, 2018 By CrewcutTV [CrewcutTV.com]
Believe it or not there are situations in a home when you should remove the old attic insulation before adding more over the existing and in this short video, host Stuart Keith from Today's Home Remodeler and Brian Auman from Rockweiler Insulation cover a few of them.
Attic Mold Removal And Attic Mold Remediation Services For Ohio Homeowners, Landlords And Businesses
Cottom's Wildlife Removal & Environmental Service provides mold remediation services to homeowners, landlords and business owners in Ohio that have a problem with mold in their attic. Dark black stains on wood surfaces is a sign of an attic mold problem.
Schedule an attic inspection for an assessment of the mold situation. CWR mold remediation experts help Ohioans get rid of serious mold problems in their attic and crawl space when they are trying to sell their home.
Black mold can cause serious health problems and cause substantial liability issues for people selling their house. Learn how molds can affect your health from the CDC, here. Mold in an attic can be extremely dangerous and put the residents of the house at risk of respiratory problems, constant headaches, pneumonia and immune system weakness.
Mold is normally not a problem, unless it begins growing inside a house or attic. The key to mold control is moisture control. Indoor mold is a fungal growth that develops on wet materials in attics. Learn about dealing with mold and mildew in a home that has been damaged in a flood from FEMA, here (PDF). Read the EPA mold remediation guidelines, here.
The first step to solving a mold problem in an attic is to remove the moisture source. Commercially available detergents are used for mold cleanup. If a mold problem is not addressed, it can spread throughout the attic, which can cause adverse health problems and potentially cause damage to the attic and roof.
Symptoms of mold exposure include a sore throat, wheezing, coughing, runny or stuffy nose, red or itchy eyes, skin rash, watery eyes a scaly skin.
If there is significant mold in an attic, homeowners in Ohio should hire a professional mold removal and mold remediation firm such as the Cottom's Wildlife Removal & Environmental Service company. CWR mold remediation specialists can get rid of affected building materials to eliminate the source of excess moisture.
How to Clean Up Attic Mold | This Old House
Uploaded To YouTube On July 6, 2014 By This Old House [ThisOldHouse.com]
This Old House general contractor Tom Silva shows a professional approach to eliminating dangerous fungus outbreaks.
CWR Gets Rid Of Mice In Attics, Walls And Garages In Ohio And We Prevent Them From Coming Back (Exclusion)

The Cottom's Wildlife Removal Company of Ohio exterminates mice and gets rid of mice infestations in homes in Columbus, Cleveland, Cincinnati, Toledo and other cities throughout Ohio.
CWR mice control specialists are experts at cleaning up mice poop and droppings, removing mice nests, disinfecting contaminated areas, cleaning attics, replacing insulation and repairing damage caused by mice.
How To Get Rid Of Bats In Attics In Ohio Using Exclusion Devices
YouTube Video Posted On November 1, 2021 Titled "How To Get Rid Of Bats In Ohio Using Exclusion Devices & By Sealing Your Home, Attic, Walls, Chimney"
In this video the bat control professionals at the Cottom's Wildlife Removal company of Ohio show you how to humanely get rid of bats by installing exclusion devices over entrances and how to seal up holes in your house, attic, chimney, vents, garage, soffits and roof.
How And When To Get Rid Of Bats In Houses, Attics, Walls, Chimneys, Roofs, Ceilings, Basements, Barns, Vents, Apartments And Garages In Ohio
YouTube Video: How & When CWR Removes Bats From Attics In Ohio, Costs, DIY, ODNR Laws, Exclusion, Bat Guano Cleanup
In this video, professional and humane bat removal specialists Mike Cottom Sr. and Jr. from Ohio show you how to get bats out of your house or attic. Learn how to remove bats from your chimney, walls, basement, roof or garage. In Ohio, call 440-236-8114 for a home and attic inspection or to request bat removal and bat guano cleanup services.
Learn How To Remove Bats From Attics In Ohio Using Bat Valves, One-Way Bat Doors, Bat Cones And Bat Exclusion Devices And By Sealing Your Home, Attic, Walls, Vents And Chimney
If you have bats in a building, learn how to safely exclude them, here. The idea behind the exclusion method is to create a one-way door the bats use to exit at sunset. However, they can't get back in when they return before sunrise to roost. If you had bats in your home over the summer, September and October are the best months for conducting a bat exclusion according to the Ohio Division of Wildlife.
CWR Cleans Attics After Raccoons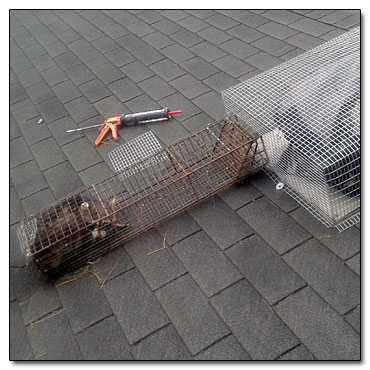 Although kids in Ohio think that raccoons look like cute cuddly bandits because of their signature black masks, adults know all to well that they are well adapted to urban living, are expert thieves and can be a nuisance – and a potential health hazard.
Before you try to clean an attic after a raccoon infestation, you have to first get rid of raccoons and keep them out. You can hire a professional raccoon removal and exclusion service such as the Cottom's Wildlife Removal company or do-it-yourself.
Please do not use an attic fogger, bug bomb or a smoke bomb to get rid of raccoons because it is not humane. The most humane way to get rid of raccoons in an attic or chimney is to use a one-way door and exclude them from returning.
Learn how you sanitize an attic after rodents, here. Get a quote for raccoon attic cleanup costs, here. Request raccoon cleanup services, here. Find out about attic cleanup and decontamination, here. Schedule a time to have your attic inspected for raccoon damage, here.
Schedule a time for attic cleanup services near Cleveland, Columbus or Cincinnati, Ohio, here. Find out how to clean up after a raccoon, here.
Watch a video from the Humane Society of the Unites States to learn how to humanely get raccoons out of an attic, here. Get tips on cleaning an attic after a raccoon, here (PDF).
The hollow smoky compartments in chimneys are similar to burned out hollow trees which are popular with pregnant raccoons. The raccoon removal and attic cleanup experts at the Cottom's Wildlife Company are proficient at removing raccoons from chimneys in Ohio homes. CWR raccoon removal specialists get raccoons out of roofs, attics, yards, chimneys, garages, walls, garbage and out from under decks in Cleveland, Columbus and Cincinnati.
The professionals at the Cottom's Wildlife Removal firm have been cleaning up attics after raccoons, removing bat guano from attics and getting rid of animal feces in attics in Ohio homes since 1986. CWR pest control technicians also provide rodent dropping cleanup, sanitizing and disinfecting services for Ohio homeowners.
After raccoons have invaded an attic, odor removal services are frequently requested by CWR customers. For animal feces removal and attic cleanup services in Columbus, Ohio please call CWR at 614-300-2763.
CWR wildlife damage management specialists safely repair attics, soffits, gutters, siding, shingles, roofs, chimney caps and vents for Ohio homeowners. Get more information about attic repair and decontamination services in Ohio, here.
Spray any urine, droppings, and nesting materials with either a bleach and water solution (1 parts bleach to 9 parts water) or a household disinfectant prepared according to the label instructions for dilution and disinfection time. Soak well. This will inactivate any virus. Use a paper towel or rag to pick up the materials and dispose of them. Read more here.
Raccoon Latrines: Identification and Clean-up – CDC [PDF]
Fill a bucket with hot, soapy water. Feces and material contaminated with raccoon feces should be removed (using a shovel or inverted plastic bag) and burned, buried, or bagged and placed in the trash to be sent to a landfill. Use a damp (but not wet) sponge to wipe the area. Read more here (PDF).
How Much Does It Cost To Remove Birds From Vents In Ohio?
Prices to remove birds and bird nests from dryer vents and bathroom exhaust vents in Columbus, Cleveland, Cincinnati, Akron, Toledo, Zanesville, Canton, Youngstown, Findley, Marietta and other cities in Ohio start at $795 per vent. This fee includes cleaning out the vent and the installation of one cap.
In Ohio, call CWR at 440-236-8114 in Cleveland, 614-300-2763 in Columbus or 513-808-9530 in Cincinnati to schedule an inspection and to get a written quote for CRW to remove birds from vents.
Bird Netting Installation, Bat Exclusion Netting Installation, Bird Spike Installation And Bird Control Services For U.S. Businesses
Cottom's Wildlife Removal & Environmental Service provides bird netting installation, bat netting installation, bird barrier installation, bat exclusion services, bird spike installation and bird control services to companies and homeowners throughout the United States. Our professional bird control product installers eliminate bird problems and get rid of roosting pigeons. We work with commercial, manufacturing and industrial firms from Los Angeles to NYC.
Your Family's Safety and Health Is Important
Attic and crawl space cleanup and decontamination is important to homeowners, home sellers, property owners and read estate agents for a variety of reasons. Environmental safety, family health, property values, bio-hazard issues, electrical fires, code violations and the prevention of diseases are important reasons to make sure an attic is clean and safe. Removing and replacing insulation is a part of the process as are disinfecting, deodorizing and electrical wire inspections. The removal of nuisance animals and the long-term exclusion of these pests is also part of the equation.
In cases where an animal (s) has entered an attic, home or building, damage has likely occurred. The animals need to be caught and the damage needs to be repaired. Feces, soiled insulation and animal contaminants are always a serious concern and can cause serious health issues for the residents of the structure. Our company is licensed by the Ohio Division of Wildlife and we are insured, bonded and certified by the National Wildlife Control Operators Association.
Mike Cottom's Wildlife Removal, a father and son team based in Cleveland, Ohio specializes in cleaning and decontaminating attics that have been damaged and infested by raccoons, bats, starlings, pigeons, squirrels, mice and other birds and rodents. We serve Northeast Ohio, Central Ohio, Cleveland, Columbus and Akron families and businesses. Homeowners insurance will frequently cover the cost of attic cleanup and decontamination. Call Mike at 440-236-8114 to get more information about our services or to schedule an attic inspection.
Overview of Attic and Crawl Space Cleanup and Decontamination Process
Step 1 – Phone Consultation and Inspection Scheduling
Call 440-236-8114 and talk with Mike Cottom or leave your name and phone number.
When you talk with Mike, please describe the potential problem and the reasons why you believe your attic or building may be infested or needs to cleaned up and/or decontaminated.
Based on your descriptions, Mike will make an assessment of the likelihood of a problem that needs corrected. If the situation dictates an attic or building inspection would be advisable, a date and time will be scheduled. Inspection appointments are usually scheduled within 1-3 business days.
Step 2 – Home or Building Inspection Service and Estimates
When our environmental technicians arrive at the residence or building to meet and consult with the home owner, business owner or property owners.
We then move on to an inspection of the attic interior, roof exterior, home or building sidings and other areas that may have been damaged or entered by nuisance animals. Our trucks are equipped with ladders so that we can perform a full roof inspection if needed.
The inspection normally takes about 30-45 minutes. Once this service has concluded, we will make a recommendation for trapping, attic cleanup and decontamination, damage repair and insulation removal and replacement.
In some cases, we can provide an estimate on the spot and in other situations we will prepare an estimate off-site and return it by email, fax, U.S.P.S mail, phone or in person.
If the estimate is approved by our customer, we schedule a date to perform the work. Work is usually scheduled within 1-2 weeks. Expedited trapping services and attic cleanup and decontamination services can often be scheduled based on the severity of the situation.
Step 3 – Raccoon, Bat, Rodent, Bird and Pest Trapping
Our highly skilled trappers, led by Mike Cottom Sr., are the best in Northeastern Ohio. We use a positive control method which has been proven to be highly effective in catching raccoons, bats and other nuisance animals. Pest are trapped as they enter or exit the attic or building. This method is much more likely to catch the animal quickly as opposed to setting traps in the yard or on the roof.
When we arrive to perform the initial stage of trapping, we set traps outside of the entry point in order to catch the animals as they try to exit the structure, often at night. This applies to bats and raccoons as they are nocturnal. In some cases we will install traps inside the attic, but rarely. Traps on the outside of home are usually installed on the roof, soffit or the ground.
In the cases of raccoons, homeowners or property owners usually will notice when they are caught in the trap because it is visible on the outside of the building. The homeowner or property owner will call us to let us know to stop back to remove the raccoon or animals. We take the animals away in our truck and the traps are reset if necessary.
In cases of bats or other animals that are being emitted (valved out) from the interior or places that are not viewable, we will return to pick up our equipment and remove the pests after 2-4 weeks because property owners are often unaware if they have been trapped.
After we catch or exclude the nuisance animals or birds, we permanently seal the entry point and perform the cleanup and decontamination work.
Step 4 – Raccoon, Bat, Bird, Rodent and Pest Exclusion
Pest entry point repair.
Home or building inspection and proactive pest security measures.
Install or replace chimney caps.
Install animal barriers around houses, decks, sheds and other buildings.
Install or replace attic vent covers.
Step 5 – Attic Cleanup
Remove hazardous material such as bat guano, raccoon feces and other pest contaminants.
Remove damaged insulation.
Spray for fleas, parasites and deodorize attic and wall voids.
Step 6 – Attic Restoration
Install new insulation add ventilation components such as roof vents and soffit vents.
Inspect wiring and attic materials and replace and/or repair if needed.
Step 7 – Completion of Project and Payment for Service Rendered
At the completion of our work, we have a final consultation with our customers to make sure that they are satisfied with the work.
Recommendations are provided for future prevention of animals and bird invasions and infestation.
Final payments are usually presented to our company representative at the completion of the project.
We are then available on an as needed basis if further problems occur.
Likely Damages and Health Issues From Animal and Bird Infestation
Damaged insulation
Roof and structural damage
Ruined Dry Wall
Raccoon Roundworm
Histoplasmosis (disease in bat droppings and bat guano)
Rabies
Parasites
Odor
Fleas
Ticks
Fires from damaged wiring
Satisfied Clients Include
Ford
Chevrolet
McDonalds
Cleveland Browns Stadium
Northeast Regional Sewer District
Howard Hanna
Remax
Taco Bell
Arrow Aluminum
Thistledown
Cleveland Port Authority
Cleveland Schools
Cleveland Steel Mills
Oberlin College
Wil-Tel Communications
Bat Removal, Bat Attic And Home Inspections, Bat Guano Removal, Bat Proofing And Bat Exclusion Costs In Ohio
Costs for bat inspections, bat removal, bat feces cleanup, bat sanitizing, bat guano decontamination, bat cleanup and bat exclusion services in Ohio start at $399. Rates for bat exclusion and bat proofing in Ohio start at $1,495. Bat guano removal costs start at $895 in Ohio.
Typical costs to remove bats from a home and to seal the entire house to prevent their return range from $2,000 to $5,000.
Costs to remove a single bat from a house in Ohio starts at $399. The average cost of bat removal and bat exclusion for a one story house is $1,495 to $3,000, $1,995 to $8,000 for a two story house and $2,995 to $40,000 for a commercial building or church. Bat guano removal, decontamination and sanitizing start at $895 in Ohio. The cost to remove bats in walls starts at 1,495. Costs to get bats out of attics start at 1,495. Costs to remove bat guano from walls starts at $895.
If you see signs of a bat infestation and you live in Columbus or Central Ohio, call a professional pest-control company such as Cottom's Wildlife Removal at 614-300-2763 for an assessment. Bat infestation assessments in Columbus and Central Ohio cost $399. If you live in Cleveland or Northern Ohio and have a problem with bats, call 440-236-8114. If you live in Cincinnati or Southern Ohio and need to get rid of bats, call 513-808-9530.  CWR pest control technicians will humanely remove the bats from the attic and seal it up to protect against future bat infestations.
Bats are normally removed by using a valve system that enables bats to fly out of the house but not come back into the residence. The valve system requires that all entry points are sealed prior to the installation of bat valves. Services also include an initial inspection, sealing of soffits, caulking of brick face gaps, screening of ridge vents, screening of louver vents, screening of roof vents, sealing of chimney gaps, installing and removing bat valves.
The bat exclusion experts at the Cottom's Wildlife Removal company pay close attention to detail when they are bat proofing a home in Ohio in order to ensure that the roof or attic is totally secured and sealed tightly. If you have bats in your house, roof or attic, find out what to do, here. Excluding a bat colony from a home, attic or roof in Ohio should never take place between May and August.
About CWR's Bat Exclusion And Bat Proofing Services In Ohio
Bat exclusion involves using netting or tubes at entry points, which allows bats to drop down and fly away but which prevent re-entry. Exclusion devices are left in place for a week, so that the bats give up. After the bats are gone, plugging, sealing and caulking work is done.
To keep bats out, the Cottom's Wildlife Removal company seals cracks and openings with heavy-duty bat control screen mesh, aluminum flashing, sheet metal, expandable foam, caulk, stainless steel hardware cloth, chimney caps, flue guards, adhesive sealants, 3/8″ polyethylene knotted mesh, bat netting and other bat exclusion products.
Ohio Squirrel Trapping, Removal, Exclusion And Control Company
CWR Gets Squirrels Out Of  Houses, Attics, Roofs, Yards, Soffits, Gardens, Sheds, Outbuildings, Rental Properties, Apartments And Garages In Ohio
The Cottom's Wildlife Removal company uses live trapping to get squirrels out of homes, attics, yards, eves, soffits, chimneys, roofs, sheds, garages, gardens and lofts on behalf of Ohio homeowners and businesses. The CWR squirrel control and prevention service area includes Cleveland, Columbus, Cincinnati, Akron and other Ohio cities.
To keep squirrels out of your attic you need to be as tenacious as they are. The experts at CWR recommend that you devise a good strategy to deal with the little varmints. Consider removing bird feeders, secure your garbage cans, cut back tree limbs near your roof, set trapping cages in your attic and install a EVICTOR strobe light in your attic – or simply have the Cottom's Wildlife Removal company do the work.
Humane Squirrel Control And Exclusion Options
If you want be as humane as possible to avoid hurting squirrels, you can wait until after the squirrels have left during the day, and then seal up your roof and attic with metal flashing to prevent them from re-opening access points into your attic.
If your are going to try to become a master of DIY squirrel exclusion, be sure to secure your ladder before attempting to squirrel proof your roof. Sometimes, not every time, but sometimes, this job is best left to the professionals at CRW.
CWR uses professional squirrel trapping supplies, tools, heavy duty protective gear and modern squirrel removal equipment such as humane live traps, Safeguard squirrel traps and excluders, small game snare traps and WCS special squirrel cage traps.
CWR squirrel control experts use effective natural and chemical squirrel repellents, squirrel traps for gutters, ladders, chimney caps, squirrel control wire mesh, hammers, owl decoys, tunnel traps, screwdrivers, electronic squirrel control products, electric garden fencing, ultrasonic pest repellers and excluders for squirrels. One of the CWR's favorite squirrel traps is a version of a Tomahawk live trap with one trap door and an easy release door.
After we trap, catch and remove the pesky squirrels, we seal up their entry points to keep other squirrels from getting in. CWR pest control technicians know how to keep annoying squirrels away naturally and how to get rid of Eastern Fox Squirrels around the yard. We are also experts at getting rid of flying squirrels and how to get rid of squirrels from attics. We remove squirrel poop, rodent droppings and also disinfect and sanitize attics that squirrels have compromised.
CWR Gets House Sparrows Out Of Roofs, Eaves, Awnings And Outdoor Signs For Ohio Homeowners And Businesses
House Sparrows are an invasive species to Ohio that cause property damage. They nest in areas under awnings and tiles at roof edges above fascia boards and soffits. The House Sparrow is one of the most adaptable and prolific bird species on Earth and they kill native birds.
The Cottom's Wildlife Removal company uses professional and humane sparrow control methods, sparrow repellents and sparrow deterrent techniques to trap, exclude and get rid of sparrows for homeowners and businesses throughout Ohio.
CWR pest management professionals get rid of sparrows that nest in commercial buildings and outdoor signage. We prevent small bird issues for retail store owners and protect outdoor signs from sparrow infestations. CWR bird control specialists know how to keep sparrows off exterior building signs and how to keep birds away from signs. CWR provides bird netting and bird spike installation services throughout the United States.
CWR bird control specialists use commercial bird netting and bird exclusion products to stop sparrows from entering eaves, roofs, awnings or other open areas. We also treat rafters, ledges, roofs, awnings and eaves with bird gel to keep sparrows from landing. We can even install "bird slopes" or eave closures under eaves, awnings and roofs to prevent sparrows from roosting or nesting.
The Cottom's Wildlife Removal company provides sparrow removal, sparrow exclusion, sparrow deterrent, sparrow damage control and sparrow trapping services in Cleveland, Cincinnati, Toledo and Columbus Ohio. CWR bird control specialists easily stop sparrows and starlings from nesting under eaves. Call 440-236-8114 if you want to know how to get rid of sparrows in your roof.
House Sparrows love to nest in, on, or near buildings. House sparrow nests clog or block drains, gutters and downspouts. Their nest (built by both parents) is made of material such as grass, weeds, twigs, trash, often lined with feathers. The noise can be annoying, especially because they start singing at the very first light. Their feces contain uric acid which is corrosive.
House sparrow droppings eat away at paint on cars and construction materials. Find out what to do about house sparrows, here.
Who Do You Call To Pick Up A Dead Raccoon In Ohio? Consider Calling The Cottom's Wildlife Removal Company 
Who Do You Call To Pickup A Dead Deer Or Remove A Dead Animal In Ohio And How Much Does It Cost?
How much does it cost to remove a dead deer? Deer carcass removal costs start at $895. In Ohio, call CWR at 440-236-8114 in Cleveland, 614-300-2763 in Columbus or 513-808-9530 in Cincinnati to get a quote for CRW to pick up a dead deer or dead animal. Prices to pick up a dead animal from your yard or property start at $399.
Ohio Division Of Natural Resources Wildlife District Offices
People should always avoid touching or handling sick or dead wild animals. Because Epizootic Hemorrhagic Disease (EHD) affects some white-tailed deer, the Ohio Department Of Natural Resources suggests that Ohioans report sick or dead deer to the Division of Wildlife. Sightings of sick or dead deer should be reported your local Ohio wildlife officer or wildlife district office.
Request Humane Bat Removal, Bat Control And Bat Exclusion Services In Ohio To Get Rid Of Bats – From $399+
Expert Wildlife Trapping & Animal Removal Services For Cleveland And Northern Ohio Homeowners And Businesses – Call 440-236-8114 24/7
Call 440-236-8114 day or night to schedule an inspection and to talk with a licensed and certified wildlife control expert. CWR pest control technicians are experts at raccoon, bat, skunk, squirrel, bird and mice trapping, removal and prevention in Cleveland, Ohio.

Complete The Form Below To Contact Cottom's Wildlife Removal and Environmental Services
"*" indicates required fields