Request Professional And Affordable Wildlife Removal, Wild Animal Control, Bat Removal, Bat Control, Bat Exclusion, Bird Removal And Bat Guano Cleanup Services For A Cincinnati Or Southern Ohio Home Or Business
Cincinnati And Southern Ohio Wildlife Management Office: 513-808-9530
Email: info@mcwildlife.com
Company Headquarters Address: 26765 Royalton Rd, Columbia Station, OH  44028
Call Or Complete The Form Below To Request Bird Removal, Bat Removal And Bat Guano Cleanup Services In Cincinnati And Southern Ohio
Bat Removal, Bat Attic And Home Inspections, Bat Guano Removal, Bat Proofing And Bat Exclusion Costs In Ohio
Costs for bat inspections, bat removal, bat feces cleanup, bat sanitizing, bat guano decontamination, bat cleanup and bat exclusion services in Ohio start at $399. Rates for bat exclusion and bat proofing in Ohio start at $1,495. Bat guano removal costs start at $895 in Ohio.
Typical costs to remove bats from a home and to seal the entire house to prevent their return range from $2,000 to $5,000.
Costs to remove a single bat from a house in Ohio starts at $399. The average cost of bat removal and bat exclusion for a one story house is $1,495 to $3,000, $1,995 to $8,000 for a two story house and $2,995 to $40,000 for a commercial building or church. Bat guano removal, decontamination and sanitizing start at $895 in Ohio. The cost to remove bats in walls starts at 1,495. Costs to get bats out of attics start at 1,495. Costs to remove bat guano from walls starts at $895.
If you see signs of a bat infestation and you live in Columbus or Central Ohio, call a professional pest-control company such as Cottom's Wildlife Removal at 614-300-2763 for an assessment. Bat infestation assessments in Columbus and Central Ohio cost $399. If you live in Cleveland or Northern Ohio and have a problem with bats, call 440-236-8114. If you live in Cincinnati or Southern Ohio and need to get rid of bats, call 513-808-9530.  CWR pest control technicians will humanely remove the bats from the attic and seal it up to protect against future bat infestations.
Bats are normally removed by using a valve system that enables bats to fly out of the house but not come back into the residence. The valve system requires that all entry points are sealed prior to the installation of bat valves. Services also include an initial inspection, sealing of soffits, caulking of brick face gaps, screening of ridge vents, screening of louver vents, screening of roof vents, sealing of chimney gaps, installing and removing bat valves.
The bat exclusion experts at the Cottom's Wildlife Removal company pay close attention to detail when they are bat proofing a home in Ohio in order to ensure that the roof or attic is totally secured and sealed tightly. If you have bats in your house, roof or attic, find out what to do, here. Excluding a bat colony from a home, attic or roof in Ohio should never take place between May and August.
Bat Removal And Bat Control Services In Cleveland, Columbus And Cincinnati, Ohio
CWR Cleans Attics After Snakes, Raccoons, Squirrels, Bats, Birds, Mice And Rodents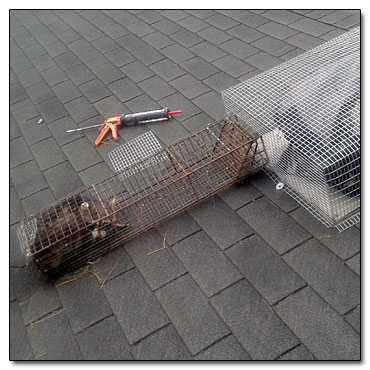 Although kids in Ohio think that raccoons look like cute cuddly bandits because of their signature black masks, adults know all to well that they are well adapted to urban living, are expert thieves and can be a nuisance – and a potential health hazard.
Before you try to clean an attic after a raccoon infestation, you have to first get rid of raccoons and keep them out. You can hire a professional raccoon removal and exclusion service such as the Cottom's Wildlife Removal company or do-it-yourself.
Please do not use an attic fogger, bug bomb or a smoke bomb to get rid of raccoons because it is not humane. The most humane way to get rid of raccoons in an attic or chimney is to use a one-way door and exclude them from returning.
Learn how you sanitize an attic after rodents, here. Get a quote for raccoon attic cleanup costs, here. Request raccoon cleanup services, here. Find out about attic cleanup and decontamination, here. Schedule a time to have your attic inspected for raccoon damage, here.
Schedule a time for attic cleanup services near Cleveland, Columbus or Cincinnati, Ohio, here. Find out how to clean up after a raccoon, here.
Watch a video from the Humane Society of the Unites States to learn how to humanely get raccoons out of an attic, here. Get tips on cleaning an attic after a raccoon, here (PDF).
The hollow smoky compartments in chimneys are similar to burned out hollow trees which are popular with pregnant raccoons. The raccoon removal and attic cleanup experts at the Cottom's Wildlife Company are proficient at removing raccoons from chimneys in Ohio homes. CWR raccoon removal specialists get raccoons out of roofs, attics, yards, chimneys, garages, walls, garbage and out from under decks in Cleveland, Columbus and Cincinnati.
The professionals at the Cottom's Wildlife Removal firm have been cleaning up attics after raccoons, removing bat guano from attics and getting rid of animal feces in attics in Ohio homes since 1986. CWR pest control technicians also provide rodent dropping cleanup, sanitizing and disinfecting services for Ohio homeowners.
After raccoons have invaded an attic, odor removal services are frequently requested by CWR customers. For animal feces removal and attic cleanup services in Columbus, Ohio please call CWR at 614-300-2763.
CWR wildlife damage management specialists safely repair attics, soffits, gutters, siding, shingles, roofs, chimney caps and vents for Ohio homeowners. Get more information about attic repair and decontamination services in Ohio, here.
Bird Netting Installation, Bat Exclusion Netting Installation, Bird Spike Installation, And Bird Control Services For U.S. Businesses
Wildlife Removal, Trapping, Control And Exclusion Services In Cincinnati And Southern Ohio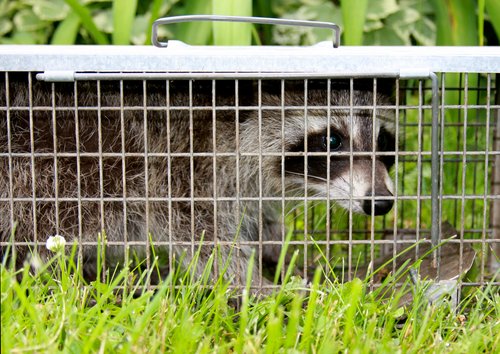 Ohio Wildlife Removal – CWR is licensed, insured, bonded and certified in Ohio. Expert pest control technicians trap and remove raccoons, bats, skunks and squirrels. They get rid of small mammals, snakes, voles, moles, birds, mice, rodents, and pests. Ohio wildlife removal experts remove and exclude nuisance wildlife and wild animals from homes, attics, roofs, chimneys, garages and yards throughout Ohio. On-site wildlife inspection and removal costs start at $399+.
The Experienced Experts At Cottom's Wildlife Removal Get Bats And Birds Out Of Houses, Attics, Walls, Chimneys, Roofs, Garages And Business In Cincinnati, Ohio
Costs for bird inspections, bat inspections, bat removal, bat feces cleanup, bat guano decontamination and bat exclusion services in Cincinnati, Ohio start at $399. To schedule an inspection and a service visit complete the form below or give us a call.
Hire The Best Bat Control Company In Ohio
It is recommended that Ohio homeowners call a specialty bat control company to inspect their home if they see a bat inside a living space.
CRW is a local (Ohio only) bat control service that does not exterminate bats or use live traps to catch bats. The wildlife professionals at CRW will not kill your bats. Rather, bats are safely removed from homes and buildings in Cleveland, Columbus, Toledo, Dayton, Canton, Mansfield, Hamilton, Springfield, Lancaster and Cincinnati, Ohio through the wise use of bat exclusion processes and devices.
CRW bat control "wizards" use multiple bat exclusion processes, one-way bat doors (bat valves), bat exclusion devices, funnels (cones), netting and tubes to get bats out.
The 6 bat removal masters (pictured here) that work at the Cottom's Wildlife Removal company certainly know the tricks to getting rid of bats in houses. One secret trick to get rid of a single bat in a living space is to open a window or door, eureka!
These 6 gentlemen are very well educated for performing bat exclusion, bat eviction, bat venting and bat poop cleanup services. Alex, Kyle, Nathan, Mike, Tyler and Jason know how to clean environments contaminated with bat droppings in residential and commercial structures. CRW bat control specialists know how to minimize the potential for transmission of white-nose syndrome (WNS) when handling bats. They take all the necessary precautions when handling bat waste. CRW bat control technicians can see the signs and damage caused by various species of bats. CWR bat control technicians use the best protective particulate respirator masks when removing bat droppings from outside houses, attics, walls and cars. Learn more about acceptable management practices for bat eviction and structural remediation, here.
Co-Existing With Bats In Ohio
Bats come out in Ohio and are active March through September. Some Ohio residents call the Cottom's Wildlife Removal company to ask if one bat in their house means they have more.
CWR bat control experts advise our clients that there is a good chance there are more bats in the walls or attic, if one is seen inside the house.
Bats rarely fly in through open doors and their presence on a wall or ceiling is probably an indication of a minor or major bat infestation.
A thorough inspection is recommended to find out if there are more bats in the house.
Humans and bats can live in peace with each other. Bats are flying mammals that are found in nearly every habitat throughout Ohio.
Ohioans should not fear bats simply because they enter attic spaces, construction gaps and wall voids looking for shelter.
Most bites occur happen when people try to grab a bat with their bare hands.
The Little brown bat is Ohio's most common species of bat. Two Ohio bat species live in houses and attics; the Big brown bat and the Little brown bat.
In Ohio, bats normally hibernate from late October to early April in caves, houses, walls, barns, churches, bridges, abandoned mines, cracks in large rock outcroppings or attics and buildings.
Bats in Cleveland, Ohio include the Eastern Red Bat, the Big brown bat, the Northern Long-Eared bat, the Little brown bat and the Tri-colored Bat.
The Hoary bat is the largest bat found in Ohio and most widespread American bat. The Hoary bat can weigh up to 35 grams.
In Ohio however, the Little brown bat population size has declined dramatically due to habitat loss and a deadly disease (fungus) known as White-nose Syndrome (WNS). The fate of bats is hanging in the balance. That could have very real consequences for us.
The deadly white-nose syndrome has been found on bats in Cuyahoga and Geauga County parks in Ohio.
Some colonies of brown bats removed in Ohio by licensed wildlife control specialists at CWR may total a dozen or more.
Bats are mammals that use adapted forelimbs as wings to fly and they are more maneuverable than birds.
The Ohio Division of Natural Resources classifies bats as a nuisance species. Some of the most common species of bats that the Cottom's Wildlife Removal company gets out of attics and homes in Ohio are colonial bats such as Big brown bats, Little brown bats and Mexican free-tailed bats.
According to Barbara French, a biologist with Bat Conservation International, many people have a few bats in their attic and never know it.
But a large colony of bats can become a noise or odor nuisance.
Bats should not be allowed to enter interior living quarters.
What Are People Saying About CWR's Bat Removal Services?
About CWR Bat Exclusion Services In Ohio
Bat exclusion involves using netting or tubes at entry points, which allows bats to drop down and fly away but which prevent re-entry. Exclusion devices are left in place for a week, so that the bats give up. After the bats are gone, plugging, sealing and caulking work is done.
To keep bats out, the Cottom's Wildlife Removal company seals cracks and openings with heavy-duty bat control screen mesh, aluminum flashing, sheet metal, expandable foam, caulk, stainless steel hardware cloth, chimney caps, flue guards, adhesive sealants, 3/8″ polyethylene knotted mesh, bat netting and other bat exclusion products.
Who Can I Call To Remove A Bird Or Bat In Cincinnati Or Southern Ohio?
Bats in Ohio will not attack you but they are dangerous to have in your house because of the diseases they carry. In 2018, a bat tested positive for rabies in Butler County which is north of Cincinnati, Ohio. In 2016, a woman was bitten by a bat with rabies in Batavia, which is town east of Cincinnati.
CWR provides bat exclusion and bat proofing services for homes in Cincinnati, Cleveland, Columbus and other Ohio towns. Costs to remove bat guano in Ohio start at $895+.
It is not safe to live in a house with bats.  Do not call the Cincinnati Animal CARE Humane Society, SPCA Cincinnati or the Hamilton County Animal Shelter for a bat. Local southern Ohio government animal control departments will not be able to help you.
Contact a licensed wildlife control operator in Cincinnati or Southern Ohio at 513-808-9530 to have one or more bats removed.  CWR animal control and wildlife conservation professionals assist homeowners who live in Hamilton County, Cincinnati, Blue Ash, Kenwood, Bridgetown North, Finneytown, Sharonville, Milford, Fairfield, Harrison, Indian Hill, Norwood, Elmwood Place, Monfort Heights, Madeira, Loveland, Springdale, Marietta, Portsmouth, Athens and other Southern Ohio by capturing bats.
Scratching and squeaking sounds in your walls at dawn and dusk, sounds of wings fluttering or flapping in your attic, a strong ammonia odor (bat urine) and the appearance of elongated black pellets (bat guano) in your home are signs of a bat infestation.
In 2015, a bat infestation caused Ohio University President Roderick J. McDavis to leave his historic president's residence and move into a rental house. In 2016, hundreds of bats infested the Chillicothe Ohio safety services building. The health department told workers to work elsewhere until the bats were gone.
Bat guano is harmful to humans. Histoplasmosis is a life threatening disease that effects the lungs and it is associated with a fungus that grows on bat droppings.
If there are bats in your attic, contact the wildlife removal experts at CWR so that they can set up exclusion traps and doors to vent out the bats. CWR bat control technicians will seal up your attic, house or roof after the bats have left. CWR can also decontaminate and clean up the mess left behind by the bats. Bats have been know to bite humans while they are sleeping, which can cause rabies, so it is important to get them out as soon as possible.
The Cottom's Wildlife Removal company removes bats from homes in greater Cincinnati as well as Cincinnati suburbs. Although some people look for a local bat exterminator, CWR prefers to get rid of bats without killing (exterminating) them. Get a phone number for a local wildlife rescue and wildlife rehabilitation service or center near you in Ohio, here.
Bats in the Attic? Humane Wildlife Services Can Help
Posted On YouTube On October 3, 2012 By The Humane Society of the United States | HumanSociety.org
How Much Does It Cost To Remove Birds From Vents In Ohio?
Prices to remove birds and bird nests from dryer vents and bathroom exhaust vents in Columbus, Cleveland, Cincinnati, Akron, Toledo, Zanesville, Canton, Youngstown, Findley, Marietta and other cities in Ohio start at $795 per vent. This fee includes cleaning out the vent and the installation of one cap.
In Ohio, call CWR at 440-236-8114 in Cleveland, 614-300-2763 in Columbus or 513-808-9530 in Cincinnati to schedule an inspection and to get a written quote for CRW to remove birds from vents.
Learn How To Keep Birds And Bats Out Of Attics And Gable Vents – Tightly Install Stainless Steel Mesh Screens To Keep Birds From Going In Through Small Holes
Birds are extremely beneficial and valuable to mankind due to the outstanding pest control and seed dispersal work they perform. However, at certain times and in certain locations, birds and bats can also become pests and a nuisance.
Learn about the methods that CRW bird control technicians, such as Mike Cottom Jr. and Mike Cottom Sr., use to eliminate or deter pest birds from landing, nesting and roosting. These methods are used for birds considered pests, such as geese, nuisance black birds, woodpeckers, feral pigeons, grackles, gulls, house sparrows and crows, here. CWR uses a wide variety of non-lethal techniques and humane exclusion devices to fix pigeon problems, minimize bird dropping health risks and correct bat infestation hazards.
These products include anti-roosting stainless steel bird spikes, electric bird shock systems and tracks, bird slides, 2″ mesh pigeon nets, bird wire systems, bird netting, transparent bird repellent gels, Scare Bird Garden Stakes, super sonic outdoor sound devices and visual bird deterrents. CWR bird control professionals in the United States never uses harmful polybutylene gels. Download an informative PDF guide to retail sources for products to resolve wildlife conflicts from The Humane Society of the United States, here.
To contact a highly trained bird control service that uses non-lethal, safe, humane, effective and proactive methods near you, call 440-236-8114 to schedule an inspection and to get a written estimate. CWR certified bird removal specialists are experts in safe and effective bat exclusion, pigeon control and bird removal methods used to get birds and bats out out of attics, chimneys, signs, warehouses, dryer vents, roofs, garages and soffits. The PMPs (Pest Management Professionals) at CRW are experts at using different exclusion tricks and repellent strategies to move and remove birds.
If you need a professional bird removal and animal control company in Ohio to get rid of birds and bird nests in your house or vents, call Cottom's Wildlife Removal company. To schedule an inspection, to request bat exclusion services or get costs for bird damage management services, bird dropping removal and sanitizing, contact the Cottom's Wildlife Removal company at 440-236-8114 in Cleveland or Northern Ohio, 614-300-2763 in Columbus or Central Ohio or 513-808-9530 in Cincinnati or Southern Ohio.
Bats provide excellent insect control and are an integral part of our neighborhoods. Bats inside our homes; however, can be a problem.
How Do CWR Professionals Get Rid Of Birds And Bats In Cincinnati, Ohio?
CWR pest control technicians in Cincinnati first perform an inspection and assessment to determine how bats are getting into a residential or commercial structure. CWR pest control experts then seal all entry points except for the main gateway. A one way exclusion device (one-way bat door or valve) is installed to humanely allow the bats to escape the building at dusk. However, the bats can not get back into the structure to roost at dawn.
Request Humane Bat Removal, Bat Control And Bat Exclusion Services In Ohio To Get Rid Of Bats – From $399+
When Can You Remove And Get Rid Of Bats In Cincinnati, Ohio?
Individual bats can be removed from houses in Cincinnati, Ohio year round. However, according to Ohio law, a small colony of 15 or more bats can not be removed between May 16 and July 31 because this is the time of year that young bats can not safely fly away.
Despite being well known for their pest control abilities, bats remain understudied and misunderstood, and their numbers have been on the decline for various reasons. Now research is showing that these mammals may be invaluable to farmers.
A non-lethal exclusion device is the only legal way of removing bats. In order to protect flightless bat pups, it is unlawful to perform an exclusion between May 16-July 31 if there are 15 or more bats inside a structure.
If 15 or more bats are observed on at least one night and/or found to be present between May 16-July 31 and the property owner cannot wait to exclude them until after July 31st, the property owner/designee may apply for bat exclusion authorization which can be downloaded here.
In Cincinnati, Ohio bats may not be intentionally killed or harmed unless rabies exposure is suspected.
The exclusion of more than 15 individual bats from a structure during the time period of May 16th through July 31st requires written authorization from the Division of Wildlife (DOW) under Ohio Administrative Code (OAC) 1501:31-15-03. Download a bat exclusion authorization application, here.
There are 11 species of bats found in Ohio. Bats carry dangerous diseases that spread to people or animals.
CWR remove unwanted bats from buildings by placing exclusion devices over their main entrance and by sealing all the other entry points.
9 Easiest Ways to Get Rid of Bats
Posted On YouTube On December 17, 2019 By Knowledge Loop
Bats like dark, quiet and undisturbed roosting spots and man made structure provide the perfect abode. how to get rid of bats? If bats have taken up residence in your home, How to get a bat out of your house? you may have a bigger problem on your hands than noise. Invading bats often cause structural damage and leave behind droppings that slowly corrode wood and other building materials. How to get rid of bats in attic? Exposure to bat guano can also pose a serious health risk to you and your family if ignored. How to get rid of a bat in the house? There are few simple steps keep bats away you can take to evict winged intruders from your property and make sure they don't come back, Home remedies to get rid of bats.
Bird Netting Installation, Bat Exclusion Netting Installation, Bird Spike Installation, Bat Removal, Pigeon Removal And Bird Control Services For U.S. Businesses
Bird Netting Installation And Bird Control Services For U.S. Facilities | Commercial And Residential Bat And Pigeon Removal | Bird Netting Installation Fees From $2+ Per Square Foot
Cottom's Wildlife Removal & Environmental Service provides bird netting installation, bat netting installation, bird barrier installation, bat exclusion services, bird spike installation and bird control services to companies and homeowners throughout Ohio and the United States. CWR also provides bat removal and bat guano cleanup services to homeowners and businesses in Columbus, Cleveland and Cincinnati, Ohio.
Our professional bird control product installers eliminate bird problems and get rid of roosting pigeons. We work with commercial, manufacturing and industrial firms from Los Angeles to NYC.
The Cottom's Wildlife Removal Company Is A U.S. Based Bird Netting Installation Contractor, Bird Netting Installation Company And Bird Spike Installation Service
If you are looking for a bird netting installer near you, CWR is an affordable local (U.S. only) bird control product installer. The technicians that work at CWR are trained by the experts in bird control, "pigeon proofing" and "bird work". CWR is a wildlife and pest control company that knows how to effectively install heavy duty bird netting, properly install aviary control nets, quickly attach bird spikes and safely configure bat exclusion netting. If you want to keep birds off your property, house or business, call 440-236-8114 to request a written quote and plan from CWR to keep pest birds out.
Bird B Gone, Inc. offers the largest network of authorized bird control installers in the Nation. Bird-B-Gone, Inc. is the world's leading manufacturer of professional bird control products including bird netting, anti-bird spikes, visual bird deterrents and bird repellents. They have installers in every state that have been trained on all aspects of bird control, from bird behavior to which products to use for your particular bird problem. Bird B Gone authorized product installers in the United States have successfully completed rigorous training at Bird B Gone University and are certified to install their professional grade bird deterrents. To learn more about bird control and bird control product installers in your area, choose your state, here.
On May 4, 2021 the Pelsis Group, a global manufacturer of pest control products, today announced that it acquired Bird-B-Gone the world's leading manufacturer of humane bird deterrents designed to solve bird problems in commercial, industrial and residential settings.
Our company helps to mitigate and eliminate problems caused by avian life in cities from southern California to New England, from the Great Lakes to the Gulf of Mexico. Even though the number of birds has declined by over 3 billion over the past half-century, birds and their droppings still cause psittacosis, histoplasmosis and other diseases.
Bats in the Attic: Histoplasmosis & Other Health Concerns
Posted On YouTube On December 4, 2014 By Paul Cochrane | IAQ Video Network, an affiliate of Cochrane & Associates, LLC.
There are over a thousand species of bats worldwide and many can be found living near people. Two basic requirements for the presence of bats are a place to forage and a place to roost. Unfortunately, many homeowners have found that for some species of bats, a favorite place to roost is in their attic. Although bats play a critical role in our ecosystem, their presence near humans has also been associated with disease.
Bats can fit through small openings to reach an attic where they can roost in large numbers. Over time they will deposit significant amounts of droppings, known as guano. Not only does this guano create unpleasant odors and can cause damage to property, it also supports a fungus known as Histoplasma that can cause histoplasmosis, a potentially severe infection.
Histoplasma is often found growing in soils and on materials contaminated with bird droppings or bat guano. If these materials are disturbed, fungal spores can become aerosolized and inhaled causing people to develop histoplasmosis. Although many people who breathe in these spores don't get sick, those who do may have a fever, cough, chills, headache, chest pain, body aches and fatigue. Symptoms often appear between 3 and 17 days after a person inhales the fungal spores.
In some people, such as those who have a weakened immune system, the infection can become severe, especially if it spreads from the lungs to other organs. Even people's cats and dogs can get histoplasmosis.
Another health concern for people with bats living in their home is rabies. According to the Centers for Disease Control and Prevention (CDC), bats are one of the primary animals that transmit rabies.
Some species of bats have also been associated with some viruses that can cause human illnesses, including coronaviruses.
These are just a few things to know about health concerns associated with bats living in attics. To learn more about this or other health and safety, indoor air quality, occupational or environmental issues, please visit the websites shown in the video.
How to Get Bats out of a Building
Posted On YouTube By MyFWC Florida Fish and Wildlife On February 18, 2015 | Florida Fish And Wildlife Conservation Commission
Bats are economically and ecologically beneficial, and are important parts of healthy ecosystems. However, bats are frequently found roosting in buildings, including schools, hospitals, houses, garages, and stadiums, where they can cause problems. This video to describe safe and effective methods for removing bats from buildings by conducting a bat exclusion. Learn from bat experts from across the state of Florida about the rules and regulations regarding bats and how to properly install bat exclusion devices.
Is Bat Removal Covered By Homeowners Insurance?
Removing bats from an attic is rarely covered by a standard home insurance policy although the costs to repair the damage caused by bats is frequently covered. Attic insulation can be destroyed by bat droppings.
To find out if cleanup and decontamination services are covered, contact your insurance agent.
Most insurance companies do not cover bat removal because they consider the infestation to be a roof maintenance issue.
Bats rarely fly through open doors. Allstate Insurance and State Farm do not cover bat removal.
How Expensive Is Bat Removal In Cincinnati, Ohio?
Removing a bat in Cincinnati, Ohio can cost as little as $399. Costs to remove a single bat from a house in Ohio starts at $399. The average cost of bat removal and bat exclusion for a one story house is $1,495 to $3,000, $1,995 to $8,000 for a two story house and $2,995 to $40,000 for a commercial building or church. Bat guano removal, decontamination and sanitizing start at $895 in Ohio. The cost to remove bats in walls starts at 1,495. Costs to get bats out of attics start at 1,495. Costs to remove bat guano from walls starts at $895.
If you see signs of a bat infestation or a bat colony, call a professional pest-control company such as Cottom's Wildlife Removal at 513-808-9530 in Southern Ohio for an assessment. Bat infestation inspections in Cincinnati cost $399.
CWR pest control technicians will humanely remove the bats from the attic and seal it up to protect against future bat infestations.
Bats can live in the attic of a house or in walls for over 6 months without water or food. Don't try to kill a bat in your house. Bats hibernate in Ohio during the winter months when insects are inactive. CWR wildlife experts get bats out of houses in Cincinnati, Dayton, Blue Ash, Mason, Hamilton, Wilmington, Oxford, Miamisburg, Hillsboro, Portsmouth, Athens, Marietta and other Southern Ohio cities.
If the bat is in plain site when a CWR bat control technician arrives at a residence and it can be easily removed, the cost is $399 in Cincinnati or another Southern Ohio city. CWR home inspectors check for bats and to find their entry point. Bats in a house can make you sick. It is dangerous to have bats in your attic because they dangerous diseases.
If you find one bat in your house, there could be more in the attic or walls. CWR bat control experts use exclusion to remove bats from houses. Bats can squeeze through a hole the size of a quarter or a crack as small as a half an inch.
Bat Inspections And Bat Exclusion Costs In Ohio
Costs for bat inspections, bat removal, bat feces cleanup, bat guano decontamination and bat exclusion services in Ohio start at $399. Rates for bat exclusion and bat proofing in Ohio start at $1,495. Bat guano removal costs start at $895 in Ohio.
The bat exclusion experts at the Cottom's Wildlife Removal company pay close attention to detail when they are bat proofing a home in Ohio in order to ensure that the roof or attic is totally secured and sealed tightly. If you have bats in your house, roof or attic, find out what to do, here. Excluding a bat colony from a home, attic or roof in Ohio should never take place between May and August.
Bat Exclusions Services And Bat Proofing For Ohio Homeowners
Learn how to use exclusion to remove bats from your house, here. Learn about bat proofing materials, here. Get information on the best bat repellents, here. Get tips on keeping bats away from your porch, here. Bat exclusion involves the use of a one-way bat door into the attic or roof to make sure that every bat is gone before any sealing work is completed. Bat proof screens, bat control screen mesh and netting are an ideal way to exclude bats from your home. Bats do not chew through screens.
Learn how a bat sounds by watching and listening to this YouTube video. Learn about the types of bats in Ohio, here. The big brown bat is a common bat that gets into homes, attics and roofs in Ohio. This bat is looks similar to other brown bats and is Ohio's largest brown bat. Big brown bats hibernate in the attics and roofs of houses in Ohio in the winter.
Bat exclusion in Ohio involves covering the entry points the bats use to get into homes and attics with netting, valves or tubes. Because bats are federally protected animals, states restrict bat exclusion and management to fall and winter months when bats (and particularly young bats) are no longer in the roost. Exclusion devices allow bats can drop down and fly out. These devices prevent bats from  crawling back into a roof or attic. Professional bat exclusion involves attaching netting or flashing over the entry point which is often a very small crack or hole in the roof or soffit.
Will Bats Come Back After Exclusion?
Bats will need to return to the attic area to find their exit out of the structure to feed. The bats will leave through the exit which will have an exclusion device installed to make sure the bats cannot enter back into the house. Learn more here.
What You Need To Know About Rabies
Bats are beneficial insect eaters and a vital part of our ecosystem. Ohio is home to 11 different bat species, and while they typically hibernate from late October to early April, during their reproductive time in the spring and summer they can roost in people's attics, chimneys, or crawlspaces. Over time, accumulations of bat droppings (called guano) have the potential to harbor a fungus that can cause histoplasmosis. Additionally, bat colonies can support large numbers of bat bugs (a cousin of bed bugs), which have the potential to migrate from the roost into the home once the bats are gone.
So far in 2017, 11 bats across the state of Ohio have tested positive for rabies; one has been from the City of Cincinnati. It is important to remember that although only 5% of the bats tested annually by the Ohio Department of Health (ODH) are rabid, they still are considered a high-risk carrier of rabies (along with raccoons, skunks, foxes, and coyotes). In the city, 38 bat exposures were reported to the Cincinnati Health Department in 2016. Besides a person being bitten or scratched, ODH considers a possible exposure to also include a bat found in a room with a sleeping person, unattended child, or someone who may be cognitively impaired. In these cases, it is important to seek medical advice from your physician or CHD's Communicable Disease Unit.
If a bat is found in the home, it should be taken to the Society for the Prevention of Cruelty to Animals (SPCA) (513.542.6100) who will notify CHD's Technical Environmental Services, and a sanitarian will make arrangements to have it tested for rabies. If you suspect bats may be living in the home, it is best to contact a pest control company to have them removed. After locating their entry/exit point, a one-way device can be installed to allow them to leave the nest and not get back in. Once all bats are out, the opening can be permanently closed off. Timing is important when doing exclusion work. Because young bats (born in May/June) won't be able to fly or leave the nest until mid-to late August, removal and exclusion will have to wait until then. Fall and winter are the best times to bat-proof the home by installing a chimney cap, screening windows and vents, fixing soffit damage and sealing cracks and crevices. To enjoy the insect eating benefits and to keep them out of your home, consider placing a bat house in the yard to give them a place to roost.
Information On Bat Removal From The Humane Society of the United States
Eviction Notice For Roosting Bats
Got bats in your attic, roof or crawl space?
WILD NEIGHBORS (ADAPTED FROM THE BOOK)
Bats don't make holes to get into buildings; they use entry points we leave open. Small openings or narrow gaps high on houses allow bats to enter.
Bats may also enter under loose-fitting doors, around windows and through gaps around conduits and utility vents.
Successfully evicting bats can be challenging. A knowledgeable professional who understands bat behavior and laws protecting bats may be your best option.
Bat Conservation International maintains a list of professionals who evict bats humanely. Your state wildlife agency may also be a resource to find help.
When To Evict
If you try to do it yourself, your goal is to allow the bats to leave on their own but keep them from returning. Do this only when no dependent young are present—not during the time from May through August. Many states specifically prohibit excluding bats when they are raising young.
Before even considering eviction, check with your state wildlife agency to make sure you know what laws must be followed, as well as to get a specific idea of when it is safe to exclude bats in your area.
For most migrating species in the northeast bats, leave colonies for winter hibernation sites by the first week of September, but some species (big brown bats being a good example) will hibernate in buildings during the winter.
So, early autumn is the best time to evict bats. If you find hibernating bats during the winter, wait until spring when the bats will be able to fend for themselves.
Here's a quick overview of how to evict bats:
Find all outside entrances, but do not simply seal up all openings at night. Not all the bats leave at the same time, or even all every night, and you will likely trap some bats inside.
Install one-way bat check valves (see below) on all entrances you find. Check valves allow bats to leave but not return.
Leave check valves in place for at least five to seven days.
Check carefully to be sure there are no bats left. Watch the outside of the house in the evening to make sure the bats have not found another way inside.
After you are sure the bats are gone, remove the check valves and seal the entrances.
Bat Check Valves
Stephen Frantz of the New York Department of Health and others developed the concept of the bat check valve more than 30 years ago.
Elegantly simple, the check valve is merely a length of fiberglass window screen, which you can easily obtain at any hardware store, which is cut and draped over the opening bats use to enter and exit the building.
Upon exiting, the bats drop down to the open end of the check valve at its bottom. When they return, they don't go to that opening but rather attempt to enter at the original entry point. The check valve prevents that reentry.
Again, check with your state wildlife agency to determine when it is safe to begin exclusion, with the check valves left up for at least a week to ensure all bats have been evicted.
Many homeowners who recognize the value of having bats at work for insect control will opt to put up a bat house at the time of eviction, hoping the bats will find and use it or occupy it on return the next spring.
Night Roosts
Bats will sometimes use carports or gazebos for night roosts, which are temporary stops they make after feeding to rest and digest insects they have caught. With this often comes elimination before taking flight again, and this is a cause of conflict with people. This can be deterred by either repelling or excluding the bats.
Mylar or flash tape may repel bats from such structures, and plastic sheets attached with staples so that the bat cannot grasp onto the favored part of the structure will work as well. Make sure to put staples no more than an inch apart, so that the bat cannot crawl under the sheeting and get stuck.
CWR Gets Rid Of Starlings In Cleveland, Columbus, Cincinnati, Toledo, Youngstown And Marietta Ohio
Who Do You Call To Pick Up A Dead Raccoon In Ohio? Consider Calling The Cottom's Wildlife Removal Company 
Professional Pigeon Removal Services In Ohio
CWR pigeon control specialists quickly get rid of pigeons from houses, balconies and outdoor signs in Columbus, Cleveland, Cincinnati, Akron and other Ohio towns.
We install decoy owls and hawks, anti-roosting spikes and commercial gel repellents, repellents, poisons, parallel wires, bird netting and lasers to keep perky pigeons off our customer's property. We also remove pigeon poop and sanitize infested areas.
We remove pigeons from barns, gardens, warehouses, trees, sheds, outbuildings, roofs, attics, eaves and chimneys for Ohio homeowners and businesses.
The Cottom's Wildlife Removal Company Knows How To Permanently Get Rid Of Woodpeckers In Ohio
Woodpecker Removal, Woodpecker Deterrent, Woodpecker Repellent, Woodpecker Management, Woodpecker Control And Woodpecker Trapping Services Near Cleveland, Columbus And Cincinnati For Ohio Homeowners
If your house has caught the attention of woodpeckers, they may be looking for insects or a place to nest. Woodpeckers can damage wood siding and soffits on structures. These birds normally forage for insect prey on the trunks and branches of trees. Woodpeckers are adored visitors to our backyards. While woodpeckers may be nice to watch, they cause damage to your homes and trees so it is important to know how to get rid of woodpeckers.
CWR is an Ohio bird removal and bird next removal company that also removes feces and sanitizes infected areas. Cottom's Wildlife Removal provides bird removal, control, exclusion, cleanup, decontamination and damage repair services in Columbus, Cleveland, Toledo and Cincinnati, Ohio. Our bird control specialists remove and clean up animal and bird waste and feces from homes and businesses in Cleveland, Columbus, Cincinnati and other cities in Ohio. We provide environmental, disinfecting, sanitizing and decontamination services.
If you are looking for woodpecker removal services in Cleveland, woodpecker control services in Cincinnati, woodpecker removal services in Toledo or woodpecker pest control near you in Columbus, contact Cottom's Wildlife Removal company to permanently get rid of woodpeckers and to stop woodpeckers from pecking at your house or making holes in your cedar siding. If you want to effectively prevent woodpecker damage, call 440-236-8114.
CWR bird control specialists provide permanents solutions by installing safe and reliable products such as readymade artificial decoy owls with reflective eyes, woodpecker deterrent netting (3/4″ mesh), plastic woodpecker netting and wire mesh.
Please note that Cottom's Wildlife Removal company is NOT classified as a "woodpecker exterminator". There are penalties for killing woodpeckers they have special federal protection. All woodpeckers are protected under the Migratory Bird Treaty Act. (MBTA).  This law states: "No person may take (kill), possess, import, export, transport, sell, purchase, barter, or offer for sale, any migratory bird, or the parts, nests, or eggs of such bird except as may be permitted under the terms of a valid permit…"
When warranted, woodpeckers can be killed, but only under a depredation permit issued by the Law Enforcement Division of the US Fish and Wildlife Service (USFWS). Authorization by the relevant state wildlife agency also may be required before lethal control methods are initiated. Sound justification must be present for the issuance of depredation permits. Hazing woodpeckers does not require a permit. Download the Depredation Permit, here.
Application for a depredation permit for some species of woodpeckers may be an option, but should be considered as a last resort. Proper exclusion, harassment, and monitoring will be necessary to demonstrate that need. Permits will be issued only if non-lethal methods have previously been tried and failed. The applicant must show strong justification (i.e. where significant structural damage has resulted in an economic hardship).
You many need a pest exterminator to get rid of an underlying insect problem because woodpeckers like to peck on houses to feed on insects. Woodpeckers eat carpenter bees, termites, wood-boring beetles, carpenter ants, leafcutter bees and grass bagworms. Woodpeckers also hammer on homes in Ohio to create a nesting cavity, to store food or to attract a mate.
Why Are Woodpeckers Drumming On My Property?  [From The U.S. Fish and Wildlife Service]
Woodpeckers, sapsuckers, and flickers drum and drill on a variety of surfaces. Siding (aluminum or wood), trim boards, and wood boards on any kind of structure can be appealing to woodpeckers. The resulting damage can appear as simple dents (usually a line) or as large as 2-inch diameter holes. Woodpeckers drum and drill in their search for food, territorial and social displays, and to nest in the cavities created. Sapsuckers drill small holes for sap, while many other woodpeckers drill for woodboring insects such as carpenter bees, leafcutter bees, grass bagworms, etc. Drumming for territory or social reasons will most likely occur in the early spring at the start of the breeding season. Drilling for nest cavities usually occurs in the early spring, although some drilling occurs in the fall.
How Do I Keep Woodpeckers From Damaging My Property? [From The U.S. Fish and Wildlife Service]
The best way to stop woodpecker damage to personal property is to begin damage control as soon as you begin hearing drumming and continuing until well after the woodpecker leaves the area. Holes the bird has made should be filled and painted immediately. If a nest is already active, we recommend that control measures be postponed until the young leave the nest permanently, which is usually around midsummer, but can vary depending on the species. Physical exclusion is probably the most effective control method. Installing bird-netting from the outer eaves down the side of the building is typically effective at excluding most woodpeckers.
Other methods include:
• Frightening devices (models of owls and hawks, spinners, windsocks, etc.) can be used, although these devices have inconsistent success.
• Tactile deterrents are sometimes used with marginal success. However, some products can get on feathers and impair the bird's ability to fly and stay warm.
• Sound deterrents coupled with motion detection are another option. Typically this would involve playing the recording of a woodpecker distress call followed by a raptor call.
• Tying a burlap bag or other heavy fabric around a tree (particularly ornamental trees) can be effective at preventing sapsucker damage.
How To Repel And Deter Woodpeckers To Frighten Them Away
If you want to try to repel woodpeckers with smells and scents, peppermint oil may work. Other DIY ways to get rid of woodpeckers include woodpecker deterrent kits, spraying your house with woodpecker repellents and visual deterrents such as pinwheels, balloons, reflective tape and windsocks.
Because woodpecker damage in Ohio is considered a maintenance issue that is the responsibility of the homeowner, woodpecker damage is probably NOT covered by your home insurance (homeowner's insurance). Find out more about preventing woodpeckers from damaging your home, here.
Woodpeckers in Ohio are small to medium-sized birds that prey on insect species that dead trees attract and woodpeckers rely on the softening branches and trunks to excavate their nests.
Woodpeckers In Ohio
Woodpeckers In Ohio – 7 Species You've Got To See
Posted on YouTube On December 17, 2020 By Wild Bird Scoop [WildBirdScoop.com]
Common species of woodpeckers that CWR traps, deters, removes and controls in Ohio include Pileated Woodpeckers, Red-Headed Woodpeckers, Downy Woodpeckers, Red-Bellied Woodpeckers, Northern Flickers, Yellow-Bellied Sapsuckers, Red-Cockaded Woodpeckers and Hairy Woodpeckers.
The Downy Woodpecker can be found year round in Ohio and this small species of woodpecker the one of the most common types found in Ohio and the United States. They are frequently sighted in the Columbus, Ohio Metro Parks in the winter. They are speckled in black and white and are common visitors to backyard feeders in Ohio.
CWR Gets House Sparrows Out Of Roofs, Eaves, Awnings And Outdoor Signs For Ohio Homeowners And Businesses
House Sparrows are an invasive species to Ohio that cause property damage. They nest in areas under awnings and tiles at roof edges above fascia boards and soffits. The House Sparrow is one of the most adaptable and prolific bird species on Earth and they kill native birds.
The Cottom's Wildlife Removal company uses professional and humane sparrow control methods, sparrow repellents and sparrow deterrent techniques to trap, exclude and get rid of sparrows for homeowners and businesses throughout Ohio.
CWR pest management professionals get rid of sparrows that nest in commercial buildings and outdoor signage. We prevent small bird issues for retail store owners and protect outdoor signs from sparrow infestations. CWR bird control specialists know how to keep sparrows off exterior building signs and how to keep birds away from signs. CWR provides bird netting and bird spike installation services throughout the United States.
CWR bird control specialists use commercial bird netting and bird exclusion products to stop sparrows from entering eaves, roofs, awnings or other open areas. We also treat rafters, ledges, roofs, awnings and eaves with bird gel to keep sparrows from landing. We can even install "bird slopes" or eave closures under eaves, awnings and roofs to prevent sparrows from roosting or nesting.
The Cottom's Wildlife Removal company provides sparrow removal, sparrow exclusion, sparrow deterrent, sparrow damage control and sparrow trapping services in Cleveland, Cincinnati, Toledo and Columbus Ohio. CWR bird control specialists easily stop sparrows and starlings from nesting under eaves. Call 440-236-8114 if you want to know how to get rid of sparrows in your roof.
House Sparrows love to nest in, on, or near buildings. House sparrow nests clog or block drains, gutters and downspouts. Their nest (built by both parents) is made of material such as grass, weeds, twigs, trash, often lined with feathers. The noise can be annoying, especially because they start singing at the very first light. Their feces contain uric acid which is corrosive.
House sparrow droppings eat away at paint on cars and construction materials. Find out what to do about house sparrows, here.
Who Do You Call To Pickup A Dead Deer Or Remove A Dead Animal In Ohio And How Much Does It Cost?
How much does it cost to remove a dead deer? Deer carcass removal costs start at $895. In Ohio, call CWR at 440-236-8114 in Cleveland, 614-300-2763 in Columbus or 513-808-9530 in Cincinnati to get a quote for CRW to pick up a dead deer or dead animal. Prices to pick up a dead animal from your yard or property start at $399.
Ohio Division Of Natural Resources Wildlife District Offices
People should always avoid touching or handling sick or dead wild animals. Because Epizootic Hemorrhagic Disease (EHD) affects some white-tailed deer, the Ohio Department Of Natural Resources suggests that Ohioans report sick or dead deer to the Division of Wildlife. Sightings of sick or dead deer should be reported your local Ohio wildlife officer or wildlife district office.
Humane Wildlife Solutions In The Buckeye State Capital
Humane Wildlife Removal Services In Columbus, Ohio
Ohio Wildlife Center Releases Big Brown Bats After Winter Hibernation In Wine Coolers
Published On May 8, 2021 By RichlandSource.com  [From the Ohio Wildlife Center]
COLUMBUS – After five months of caring for 27 big brown bats hibernating in two wine coolers in her basement, Ann Wookey cheered as they took flight back to the wild May 1 in a grassy field in northeast Columbus.
As a long-time volunteer for Ohio Wildlife Center, the state's largest wildlife rehabilitation nonprofit organization, Wookey accepted the assignment last fall to work with the Center's team to overwinter bats at her home by putting them into artificial hibernation inside the wine coolers for the winter.
The Center's Wildlife Hospital typically receives between 30 to 40 bats each year that miss their migration window in the fall due to injuries, or are discovered hibernating inside people's homes in chimneys or attics.
Creating a simulated hibernation site within commercial wine coolers mimics the natural conditions that bats have in the wild with controlled temperatures and humidity levels, according to Stormy Gibson, assistant executive director of Ohio Wildlife Center.
"This approach ensures their health and safety during many months of hibernation until they can be released in the spring when food sources are more available to them," she said.
This is the first year the Center has carried out this plan, which was funded through a grant from the Barbara and Bill Bonner Family Foundation.
Big brown bats are one of the most common bats in Ohio and one of the species of bats that hibernate in the winter from November to March. Wookey modified the wine coolers by removing the shelves and creating a cave-like setting with special netting and soft sided pockets so the bats could hang upside down as they would within a cave or rock crevice.
The coolers were monitored for the specific temperature and humidity settings required to keep the bats in hibernation. The 17 males and 10 females were kept in separate coolers to prevent any breeding activity.
"Bats are very social and females want to be with other females during hibernation," Wookey said. "In nature they do hibernate in groups so we followed that pattern," she said.
Each bat was assessed at the Wildlife Hospital prior to joining the hibernating groups that initially were placed in the coolers in mid-December. They had full veterinary exams, were tested for COVID-19, and quarantined for two weeks.
Weight and health are critical indicators for the simulated hibernation, Gibson noted, and each big brown bat had to meet a specific weight metric and be free of any injury or illness.
Once placed in hibernation, the bats were monitored daily. In February they were each examined and weighed again to ensure their weight was within safe limits before being returned to the cooler until April.
"Big brown bats in the wild hibernate to survive periods of cold and a lack of food from insects during the winter months," Gibson said. "Their heart rate in hibernation drops to 40 to 80 beats per minute compared to the normal range of 250 to 450 beats a minute," she said.
Wookey, who is a keeper at the Columbus Zoo and Aquarium, started volunteering to do bat care for Ohio Wildlife Center six years ago.
"I love bats," she said, "and I had the space at home to do this since I have done homecare for bats for many years."
Wookey is authorized to carry out home care for the bats by being a sub-permittee of the Ohio Wildlife Center's rehabilitation permit granted by the Ohio Division of Wildlife. She also is vaccinated against rabies, which is required by the Center for volunteers who work with rabies vector species.
"The simulated hibernation process is becoming more common in wildlife rehabilitation as it allows us to care for more bats in an environment that is closer to their natural behaviors," she added.
According to Gibson, "the big brown bats were the right species to pioneer this at the Center because we receive so many at the hospital that we have to overwinter for many months and they are natural hibernators."
Gibson noted that bats play an important role in pest control, pollinating plants and dispersing seeds.
"They are the only mammals that fly and are important animals in ecosystems across the globe."
Prior to their release, the bats were slowly acclimated to warmer temperatures. Each bat was weighed, given food and water and received a veterinary exam at the Wildlife Hospital to be cleared for take off.
About Ohio Wildlife Center
Ohio Wildlife Center is dedicated to fostering awareness and appreciation of Ohio's native wildlife through rehabilitation, education and wildlife health studies. The Center's Wildlife Hospital in Columbus is the largest in Ohio and 8,105 animals were assessed and treated at the hospital in 2020 from 67 counties in the state.
Ohio Wildlife Information And Wildlife Services
Division of Wildlife | Ohio Department of Natural Resources
A department of incredible diversity, ODNR owns and manages more than 800,000 acres of land, including 75 state parks, 24 state forests, 138 state nature preserves, and 150 wildlife areas.
The Division of Wildlife's mission is to conserve and improve fish and wildlife resources and their habitats for sustainable use and appreciation by all.
Customer Service
1-800-WILDLIFE (945-3543)
wildinfo@dnr.ohio.gov
Monday – Friday 8AM – 5PM EST
Report a Wildlife Violation
1-800-POACHER (762-2437)
Report online
State Headquarters
2045 Morse Road
Building G
Columbus, OH, 43229
1-800-WILDLIFE (945-3543)
Ohio Division of Wildlife On Facebook
Information On Wildlife Services In Ohio From The ODNR
The Ohio Department of Natural Resources (ODNR) is the Ohio state government agency charged with ensuring "a balance between wise use and protection of our natural resources for the benefit of all." Ohio wildlife officials rescue injured bald eagles.
ODNR regulates the oil and gas industry, the mining industry, hunting and fishing, and dams, while maintaining natural resources such as state parks, state nature preserves, state wildlife areas, state forests, and state waterways. It was created in 1949 by the Ohio Legislature.
In May of 2021, the Ohio Department of Natural Resources and the Department of Mental Health kicked off Mental Health Awareness month by pairing up to create a new initiative called "Thrive Outside."
The ODNR Division of Wildlife stocked more that 40 million sport fish in Ohio's waters in 2020, including channel catfish, walleye, steelhead, saugeye, muskellunge, brown trout, rainbow trout, blue catfish, and hybrid striped bass.
In addition, ODNR licenses all hunting, fishing, and watercraft in the state and is responsible for overseeing and permitting all mineral extraction, monitoring dam safety, managing water resources, coordinating the activity of Ohio's 88 county soil and water conservation districts, mapping the state's major geologic structures and mineral resources, and promoting recycling and litter prevention through grant programs in local communities.
Wildlife Services State Offices – USDA APHIS
U.S. Department Of Agriculture – Animal and Plant Health Inspection Service
Wildlife Services State Director: Andrew J. Montoney, Ohio
4469 Professional Parkway
Groveport, OH 43125
Phone: 614-993-3444
FAX: 614-836-5597
Toll-Free Number: 1-866-4USDAWS
(1-866-487-3297)
Andrew.j.montoney@aphis.usda.gov
www.aphis.usda.gov/wildlife-damage/
USDA Resolves Wildlife Conflicts in Ohio
Every day, the Wildlife Services (WS) program in Ohio helps citizens, organizations, industries, and Government agencies resolve conflicts with wildlife to protect agriculture, other property, and natural resources, and to safeguard human health and safety. WS' professional wildlife biologists and specialists implement effective, selective, and responsible strategies that value wildlife, the environment, and the resources being protected. WS manages wildlife damage according to its public trust stewardship responsibilities as a Federal natural resource management program. The program supports the North American Model of Wildlife Conservation, based on the principle that wildlife resources are owned collectively and held in trust by Government for the benefit of present and future generations.
WS oversees a multitude of programs and projects within Ohio to resolve human/wildlife conflicts. WS works on airports to prevent aircraft-wildlife collisions. WS conducts disease surveillance to monitor wildlife diseases that threaten the health of people, pets, livestock, and wildlife. WS provides leadership and is a member of the Ohio Rabies Taskforce, and works year-round to stop raccoon variant rabies (RVR) from spreading westward and to eliminate the disease from the State.
Ohio's livestock producers and crop farmers rely on WS' expertise in resolving conflicts with wildlife such as coyotes, black vultures, feral swine, and blackbirds. As a member of the Great Lakes Restoration Initiative Task Force, WS-Ohio works to reduce predation on threatened species of turtles, manage mute swans to support trumpeter swan introduction and eliminate feral swine populations to protect natural resources and agriculture in the Lake Erie Region of Ohio. WS works with local communities to reduce wildlife conflicts in urban areas.
Download the full report in PDF format,  here.
The Ohio Wildlife Center offers humane pest control and animal rehabilitation services while fostering awareness and appreciation for Ohio's native wildlife through rehabilitation, education and wildlife health studies.
Ohio Wildlife Center
Education & Administration
Business calls only. Scheduled programs.
6131 Cook Rd
Powell, Ohio 43065
614-734- 9453
Ohio Wildlife Center's Hospital
Animal Admissions
2661 Billingsley Rd
Columbus, Ohio 43235
614-793-9453
Mon-Fri, 9am – 5pm
Sat-Sun 9am – 3pm
The state's largest, donation-supported Wildlife Hospital with on-site veterinary care, treating more than 6,000 patients each year representing more than 150 species from more than 60 of Ohio's 88 counties.
A 20-acre outdoor Education Center with more than 50 Animal Ambassadors that greet visitors during our public events, camps and group programming.
SCRAM! Wildlife Control, a fee-for-service solution for human-wildlife conflicts to assist central Ohio home and business owners with access to humane wildlife eviction and exclusion services. SCRAM! has operated since 2001.
Wildlife assistance for the public via social media and phone for step-by-step guidance with wildlife issues and questions.
Volunteer and internship opportunities – more than 250 volunteers annually participate in volunteer services in animal care, education programming, events and administrative support.
U.S. Fish and Wildlife Service | Ohio Field Office
Midwest Region – Ohio Ecological Services Office
4625 Morse Road, Suite 104
Columbus, OH 43230
phone: 614-416-8993
e-mail: ohio@fws.gov
www.fws.gov/midwest/ohio/
The service works with public and private entities to conserve and restore Ohio's endangered species, migratory birds, wetlands, and other important fish and wildlife resources.
The Ohio Field Office is the home of the Fish and Wildlife Service, Ecological Services Division, for the state of Ohio. They cover projects on or affecting all the land and water within Ohio as well as the western basin of Lake Erie.
The mission of the Fish and Wildlife Service is "working with others, to conserve, protect and enhance fish, wildlife, and plants and their habitats for the continuing benefit of the American people." The Ohio Field Office uses that mission statement to guide all their our activities.
Wildlife Rehabilitators
Posted On YouTube On January 12, 2018 By OhioDNR [OhioDNR.gov]
Who Do You Call When You See An Injured Animal In Ohio?
Learn what you can do if you believe a wild animal in Ohio is orphaned or injured, here. The goal of wildlife rehabilitation is to provide professional care to sick, injured, and orphaned wild animals so ultimately they can be returned to their natural habitat. Wildlife rehabilitation is the treatment and care of injured, orphaned, or sick wild animals so that they can be released back to the wild. Find out if wildlife trapping and wildlife relocation is the best option, here.
Some concerned citizens in Ohio want to know who to call for injured wildlife. If the animal has bleeding, broken bones or another obvious injury – you can bring the animal to Ohio Wildlife Center's Hospital during open hours. See rescue and transport instructions.
Ohio wildlife officials rescue injured bald eagles. Wildlife lovers in Cleveland, Columbus, Toledo, Dayton, Canton, Athens, Marietta, Ashtabula and Cincinnati search online for a local wildlife rehabilitator near them to take care of an ill, injured or orphaned animal. Get phone numbers for a wildlife rescue service or wildlife rehabilitation center near you in Ohio, here. Wildlife rescue services are available near Cleveland, Columbus, Cincinnati, Dayton, Dublin, Toledo, Akron, Canton, Troy, Lima, Mansfield, Zanesville and Lake County.
Wildlife Relocation Options In Ohio
Wild animal babies in Ohio are unintentionally orphaned and too often die of starvation, because their mother is trapped and removed. People and wildlife can peacefully coexist in most situations. However, there may be times when conflicts arise. Get a phone number for a local wildlife rescue, permitted wildlife rehabilitation services or a wildlife rehabilitation center near you in Ohio, here. Hire a wildlife removal professional in Ohio that uses humane and effective practices to remove raccoons, bats, groundhogs, birds and skunks. Download the "Humane Wildlife Conflict Resolution Guide" from The Humane Society of the United States, here.
Ohio Wildlife Field Guides And Backyard Wildlife [Download PDFs From The Ohio Department Of Natural Resources]
This list of mammals of Ohio includes a total of 70 mammal species recorded in the state of Ohio. Of these, three (the American black bear, Indiana bat, and Allegheny woodrat) are listed as endangered in the state; four (the brown rat, black rat, house mouse, and wild boar) are introduced; two (the gray bat and Mexican free-tailed bat) are considered accidental; and eight (the American bison, elk, fisher cougar, Canada lynx, gray wolf, American marten, and wolverine) have been extirpated from the state. Read more here.
Raccoons In Ohio [From The Ohio Department Of Health]
Raccoons can be found throughout the state and in all habitat types, with the majority being found in northwestern and central Ohio along rivers and streams bordering farmland habitats. They have also moved into suburban and urban areas and can live almost any place where there is food for them to eat and a den to serve as shelter. Many of them live, temporarily at least, in drain tiles and sewer systems. Raccoons defecate in communal sites called latrines. They are nocturnal and are up and about during the dark hours of the night. Even though raccoons do not really hibernate, they can sleep for days, and even weeks at a time, during the cold winter months. Read more here.