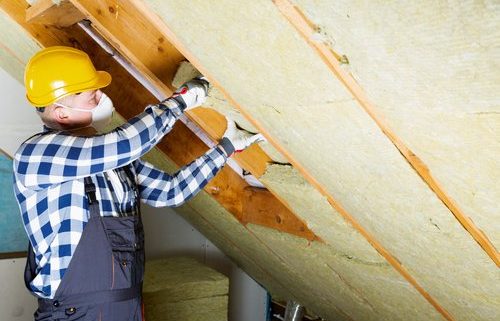 Professional Attic Cleaning, Attic Sanitizing, Attic Restoration And Roof Repair Services For Ohio Homeowners
The Cottom's Wildlife Removal company repairs roofs, fixes and restores attics for homeowners in Columbus, Cleveland and Cincinnati Ohio. CWR professionally removes and installs insulation for homeowners throughout the state of Ohio. We fix soffits, siding, eves, vents and chimneys. We install chimney caps to keep raccoons, squirrels, bat and birds out. CWR is an attic contractor that provides expert cleaning and sanitizing services for Ohio homeowners and landlords.
To schedule an attic, roof, chimney or home inspection, call the Cottom's Wildlife Removal company.
Cleveland And Northern Ohio Office: 440-236-8114
Cincinnati And Southern Ohio Office: 513-808-9530
Email: info@mcwildlife.com
Company Headquarters Address: 26765 Royalton Rd, Columbia Station, OH  44028
For More Information Or To Schedule A Roof Or Attic Inspection Please Complete The Form Below To Contact CWR
Raccoons, Squirrels, Bats And Birds Can Damage Attics And Roofs
Roofs, eves, soffits, vents, siding, vents, fascia, gutters, roof sheathing, rafters, drip edges, flashing, insulation, underlayment and chimneys are frequently damaged by invading raccoons, squirrels, mice, birds and bats when they enter a home, building or roof.
CWR repairs homes, buildings and businesses in Ohio that have been damaged by wildlife, animals and birds. Annoying squirrels and raccoons often create entry holes in roofs and attics by chewing or clawing. We repair and patch squirrel and raccoon entry holes and also catch the critters.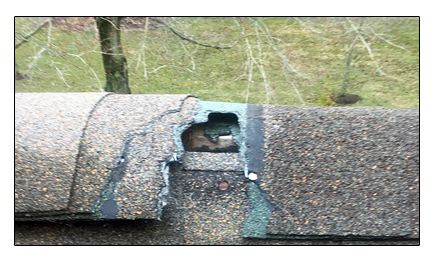 Repair Services For Homeowners in Cleveland, Columbus, Cincinnati and Akron
Homeowners need to have these problems corrected and the damaged building materials repaired. Once the critters have been removed and/or excluded from the building, Cottom's Wildlife Removal handymen repair the damage caused by invading wildlife.
In the Cleveland, Columbus, Cincinnati and Akron area, many types of animals and birds can be a nuisance to businesses and homeowners. Cottom's Wildlife Removal service offers commercial and residential roofing and siding repair to correct the damages caused by raccoons, birds, bats and other pests.  We are experts at repairing aluminum siding and various types of metal and shingle roofs. We service the greater Cincinnati, Cleveland Columbus and Akron, Ohio areas. We solve wildlife invasion problems.
Cottom's Wildlife Removal Provides the Following Repair Services
Roof repair
Insulation removal and replacement
Soffit repair
Fascia Repair
Siding repair
Rafter repair
Eve repair
Vent repair
Fan repair
Chimney repair
Roofing felt, roof sheathing and underlayment repair
Shingle repair
Animal entry hole repair
Raccoon hole repair
Squirrel hole repair
Fixing holes in the attic or roof
Installation of wire mesh to exclude bats
Expert Wildlife Trapping & Animal Removal Services For Cleveland And Northern Ohio Homeowners And Businesses – Call 440-236-8114 24/7
Call 440-236-8114 day or night to schedule an inspection and to talk with a licensed and certified wildlife control expert. CWR pest control technicians are experts at raccoon, bat, skunk, squirrel, bird and mice trapping, removal and prevention in Cleveland, Ohio.