Call 614-300-2763 To Schedule Home Pest Control Services In Columbus And Central Ohio
Pest control services, government agencies and pest control companies in Columbus, Ohio regulate and manage animal and insect species that impacts adversely on human activities.
Professional and experienced pest management companies like Cottom's Wildlife Removal (CWR) serve homeowners and commercial businesses in Central Ohio by using the latest formulations and products for current pest conditions.
CWR also offers fast professional rodent and animal control services throughout Central Ohio. Our Columbus pest control technicians also provide reliable critter control, raccoon removal, bat removal and squirrel removal services,
Our pest control technicians remove raccoons, squirrels, bats, birds, skunks, groundhogs, mice, chipmunks, snakes and other varmints. CWR charges $299 for an initial pest control home inspection in Columbus and Central Ohio.
Call the Cottom's Wildlife Removal (CWR) company at 614-300-2763 or complete and submit the form below for more information about residential pest control services for homeowners in and near Columbus, Springfield, Zanesville and Steubenville Ohio.
Complete The Form Below Or Call 614-300-2763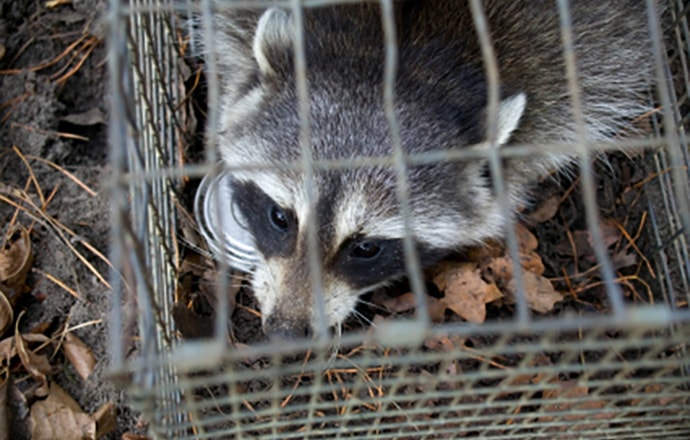 Pesticides Used For Pest Control In Ohio
Learn how to choose a pest management company in Ohio, here. Learn about pesticides used in Ohio, here. Find out about Ohio's pesticide laws (PDF), here. Learn about Ohio pesticide dealer licenses, here.
What Is Pest Control, Why It Is Important, Is It Worth It And How Does It Work?
A pest is any animal or plant which has a harmful effect on humans, their food or their living conditions. CWR pest  control technicians remove unwanted creatures and critters from Columbus homes, buildings and yards. A single insect or rodent does not necessarily need to be controlled. Some bugs and varmints randomly enter homes and structures and do not pose a much of a problem.
CWR is one of the best pest control services in Ohio. Preventative pest control is definitely worth the cost.
If you have a pest problem, you need to do something right away. Learn about things to expect from your first pest control service visit, entry point inspections, yard inspections, moisture checks and what pest control does, here.
Home and residential pest control is very important because insects and rodents carry diseases, allergens, viruses and bacteria that can infect and infest kitchens, garages, beds, houses, attics, animals, pets, humans and bedrooms. Fecal droppings from pests and the skin they shed become airborne and contaminate the air people, pets and animals breath. Bugs, pests, creepy crawlers, spiders, rats, mice, squirrels, raccoons and infesting bugs can injure or bite people, put food at risk and compromise the structural integrity of buildings and homes.
Physical pest control involves trapping or killing pests such as insects and rodents. Poisoned bait is a common method for controlling rats, mice, birds, slugs, snails, ants, cockroaches, and other pests. Fumigation is the treatment of a structure to kill pests such as wood-boring beetles by sealing it or surrounding it with an airtight cover such as a tent, and fogging with liquid insecticide for an extended period, typically of 24–72 hours.
CWR workers use power spraying-equipped trucks, traps and pesticides to remove or kill pests. Our staff are experts at animal control, wildlife control, mice control, squirrel control, rodent control and pest control.
How Much Does It Cost For Pest Control In Columbus?
CWR charges $299 for a pest entry point home inspection in Columbus and Central Ohio. CWR charges $299 to remove an animal that has been trapped by a homeowner. The Ohio Exterminating Company, based in Columbus, Ohio offers "seasonal treatments" for $125 and "as needed service" for $125.
Contact A Pest Control Company Or Exterminator That Serves Columbus And Central Ohio
Cottom's Wildlife Removal & Environmental Services | 614-300-2763 | Our experienced pest control company was founded in 1986 and offers fast and reliable pest control services throughout Columbus, Ohio and Central Ohio.
Stryker Pest Control | 614-928-3113 | This pest control company offers effective extermination services to get rid of bed bugs, spiders, termites, ants, bees, spiders, fleas, ticks, earwigs, carpenter ants, carpenter bees and wasps.
Ohio Exterminating Company | 614-294-6311 | This exterminating company, founded in 1936, offers both residential and commercial pest control services that get rid of bed bugs, termites, mosquitoes, stinging insects, rodents and wildlife.
Orkin In Columbus, Ohio | 614-907-4188 | This Columbus exterminator offers termite treatment services and pest control services for ants, cockroaches, spiders, rodents, silver fish, millipedes, earwigs, centipedes, and pillbugs (sowbugs).
Integrity Pest Solutions | 614-756-3119 | This professional pest control company is based in Columbus, Ohio and was established in 2010. They offer both residential and commercial pest control services for homeowners and property managers. Their technicians control bed bugs and fleas.
Terminix North Columbus Branch | 740-588-5969 | These exterminators offer pest control, mosquito control, bed bug treatment, rodent control, ant control, cockroach control and wildlife control.
Terminix Columbus And Groveport Pest Control Branch | 740-588-5957
Central Ohio Animal Control Phone Numbers