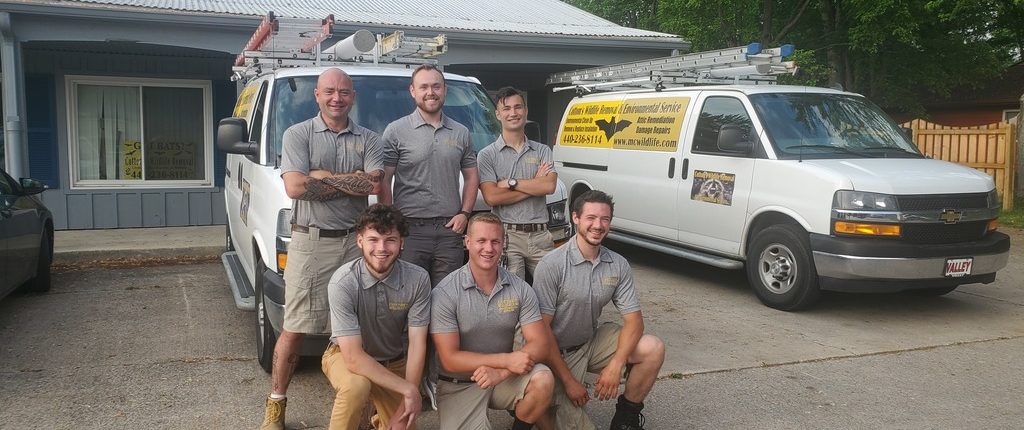 To Request Animal Trapping, Wildlife Removal, Bird/Bat Exclusion, Feces Cleanup, Damage Repair And Sanitizing Services Call 440-236-8114
Complete The Form Below To Contact The Cottom's Wildlife Removal Company

CWR Office Phone Numbers
Email: info@mcwildlife.com
The CWR Company Headquarters Is Located At 26765 Royalton Rd, Columbia Station, OH  44028
Schedule local wildlife control, animal removal, cleanup, decontamination, damage repair or insulation replacement services in Cleveland, Columbus, Cincinnati, Toledo, New Albany, Strongsville, Lakewood, Cleveland Heights, Dayton, Canton, Boardman, Conneaut, Steubenville, Lima, Athens, Defiance, Perrysburg or Akron, Ohio.
Request Humane Bat Removal, Bat Control And Bat Exclusion Services In Ohio To Get Rid Of Bats
How And When To Get Rid Of Bats In Houses, Attics, Walls, Chimneys, Roofs, Ceilings, Basements, Barns, Vents, Apartments And Garages In Ohio
YouTube Video: How & When CWR Removes Bats From Attics In Ohio, Costs, DIY, ODNR Laws, Exclusion, Bat Guano Cleanup
In this video, professional and humane bat removal specialists Mike Cottom Sr. and Jr. from Ohio show you how to get bats out of your house or attic. Learn how to remove bats from your chimney, walls, basement, roof or garage. In Ohio, call 440-236-8114 for a home and attic inspection or to request bat removal and bat guano cleanup services.
About The Cottom's Wildlife Removal Company
Business Hours: 8AM-8PM Monday Through Sunday – Call 24/7
If you need to hire a wildlife removal professional, choose CWR because we are an ethical company that uses humane, effective practices.
CWR's fees for on-site inspections apply toward the work that is contracted.
Please feel free to obtain a referral for CWR from a local wildlife rehabilitator, humane society or animal control agency in Ohio. You can ask these references how they have determined that the Cottom's Wildlife Removal company uses humane practices. You can also review references from previous CWR customers.
CWR's business practices are in compliance with federal, Ohio and local laws and regulations. CWR carries commercial liability insurance and all of the required licenses.