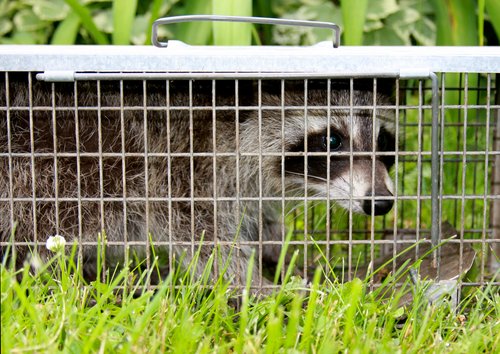 About Cottom's Wildlife Removal & Environmental Services (CWR)
Cottom's Wildlife Removal & Environmental Services is a full-service wildlife removal, trapping, pest control, exclusion (animal proofing) and damage repair company. Get information about the wildlife in Ohio and associated wildlife services, here.
Schedule a local wildlife removal and damage management service appointment for an Ohio home, building or business, here. Talk with animal control experts and wildlife experts from Ohio. Find out who gets rid of bats in Ohio and when can bats be removed in Ohio, here. August, September and October are ideal months to exclude bats from homes in Ohio.
How And When To Remove Bats From Attics In Ohio
YouTube Video: How & When CWR Removes Bats From Attics In Ohio, Costs, DIY, ODNR Laws, Exclusion, Bat Guano Cleanup
In this video, professional and humane bat removal specialists Mike Cottom Sr. and Jr. from Ohio show you how to get bats out of your house or attic. Learn how to remove bats from your chimney, walls, basement, roof or garage. In Ohio, call 440-236-8114 for a home and attic inspection or to request bat removal and bat guano cleanup services.
Wildlife Trapping, Removal And Exclusion Services In Ohio
We have been serving the needs of residents and businesses locally in Columbus, Cleveland, Cincinnati, Toledo, Dayton, Canton, Akron, North Royalton, Marietta, Ashtabula, Youngstown and other cities throughout Ohio since 1986. Get a phone number for a local wildlife rescue and wildlife rehabilitation service or center near you in Ohio, here.
Find out if wildlife trapping and wildlife relocation is the best option, here. Wildlife control careers, jobs and employment opportunities are available in Ohio, here.
Call us to eliminate your nuisance wildlife problem, to get rid of a raccoon, bird, bat, snake or squirrel in your attic, to remove a skunk from under your porch or to get a groundhog out of your yard.
How To Get Rid Of Skunks In Ohio
We Get Rid Of Groundhogs In Ohio – Humane Trapping And Removal Services
Contact The Cottom's Wildlife Removal Company For Humane Wildlife Control, Effective Bird/Bat Exclusion And Reliable Nuisance Animal Trapping Services In Ohio
Email: info@mcwildlife.com
Company Headquarters Address: 26765 Royalton Rd, Columbia Station, OH  44028
Business Hours: 8AM-8PM Monday Through Sunday – Call 24/7
Request Humane Bat Removal, Bat Control And Bat Exclusion Services In Ohio To Get Rid Of Bats – From $399+
Bird Netting Installation, Bat Exclusion Netting Installation, Bird Spike Installation And Bird Control Services For U.S. Businesses
Cottom's Wildlife Removal & Environmental Service provides bat removal, bird netting installation, bat netting installation, bird barrier installation, bat exclusion services, bird spike installation and bird control services to companies and homeowners throughout Ohio and the United States. Our professional bird control product installers eliminate bird problems and get rid of roosting pigeons. We work with commercial, manufacturing and industrial firms from Los Angeles to NYC.
Birds are extremely beneficial and valuable to mankind due to the outstanding pest control and seed dispersal work they perform. However, at certain times and in certain locations, birds and bats can also become pests and a nuisance.
Learn about the methods that CRW bird control technicians, such as Mike Cottom Jr. and Mike Cottom Sr., use to eliminate or deter pest birds from landing, nesting and roosting. These methods are used for birds considered pests, such as geese, nuisance black birds, woodpeckers, feral pigeons, grackles, gulls, house sparrows and crows, here. CWR uses a wide variety of non-lethal techniques and humane exclusion devices to fix pigeon problems, minimize bird dropping health risks and correct bat infestation hazards.
These products include anti-roosting stainless steel bird spikes, electric bird shock systems and tracks, bird slides, 2″ mesh pigeon nets, bird wire systems, bird netting, transparent bird repellent gels, Scare Bird Garden Stakes, super sonic outdoor sound devices and visual bird deterrents. CWR bird control professionals in the United States never uses harmful polybutylene gels. Download an informative PDF guide to retail sources for products to resolve wildlife conflicts from The Humane Society of the United States, here.
To contact a highly trained bird control service that uses non-lethal, safe, humane, effective and proactive methods near you, call 440-236-8114 to schedule an inspection and to get a written estimate. CWR certified bird removal specialists are experts in safe and effective bat exclusion, pigeon control and bird removal methods used to get birds and bats out out of attics, chimneys, signs, warehouses, dryer vents, roofs, garages and soffits. The PMPs (Pest Management Professionals) at CRW are experts at using different exclusion tricks and repellent strategies to move and remove birds.
Expert Wildlife Trapping & Humane Animal Removal Services For Ohio Homeowners And Businesses
Call 440-236-8114 in Cleveland, 614-300-2763 in Columbus or 513-808-9530 in Cincinnati, day or night to schedule an inspection. Call 24/7 to talk with a licensed and certified wildlife control expert. We are experts at raccoon, bat, skunk, snake, squirrel, geese, bird and mice trapping, removal, control exclusion and damage prevention in Ohio.
Speaking of…Orphaned & Injured Wildlife
Uploaded By City of Mentor, Ohio On April 19, 2021 [CityOfMentor.com]
What do you do when you encounter an orphaned or injured animal? We're joined by Jamey Emmert, Communications Specialist with the Ohio Department of Natural Resources with answers to some common questions. Want to know more? Call ODNR's Wildlife hotline at 1-800-WILDLIFE \ (800) 945-3543.
Humane Squirrel Trapping, Removal And Exclusion Services For Ohio Homeowners
Tyler Phillips, CWR Bird Netting Installation And Bat Exclusion Expert In Columbus, Ohio
We Get Birds Out Out Of Attics, Chimneys, Eaves, Awnings, Outdoor Signs, Dryer Vents, Roofs, Garages, Soffits And Houses For Ohio Residents And Businesses
Bat Removal, Bat Guano Removal And Sanitizing Services In Ohio
Ohio Division Of Natural Resources Wildlife District Offices
People should always avoid touching or handling sick or dead wild animals. Because Epizootic Hemorrhagic Disease (EHD) affects some white-tailed deer, the Ohio Department Of Natural Resources suggests that Ohioans report sick or dead deer to the Division of Wildlife. Sightings of sick or dead deer should be reported your local Ohio wildlife officer or wildlife district office.
Ohio Department of Natural Resources Wildlife Management Services
Wildlife management services provided by the Ohio Department of Natural Resources are projects that affect wildlife populations and wildlife recreational users. They involve habitat manipulation, management of wildlife populations, land acquisition, research, or the creation of opportunities for people to enjoy wildlife. Get more information about state sponsored wildlife management services in Ohio, here.
About The Cottom's Wildlife Removal Company
Business Hours: 8AM-8PM Monday Through Sunday – Call 24/7
If you need to hire a wildlife removal professional, choose CWR because we are an ethical company that uses humane, effective practices.
CWR's fees for on-site inspections apply toward the work that is contracted.
Please feel free to obtain a referral for CWR from a local wildlife rehabilitator, humane society or animal control agency in Ohio. You can ask these references how they have determined that the Cottom's Wildlife Removal company uses humane practices. You can also review references from previous CWR customers.
CWR's business practices are in compliance with federal, Ohio and local laws and regulations. CWR carries commercial liability insurance and all of the required licenses.
Local Professional Wildlife Removal Services Near You In Ohio Since 1986
In Ohio, an effective and easy option to remove wildlife and to get wild animals out of your attic, home, yard, garage, roof, wall, vent, garden or chimney is to call CWR at 440-236-8114 and request a home, yard, property and attic inspection.
If you were searching online for "wildlife removal near me", "animal removal services near me", "dead wildlife removal near me", "dead animal removal services near me", "humane wildlife removal near me", "animal trapping near me", "wildlife removal company near me", "professional wildlife removal near me" or "nuisance wildlife removal near me" – and you live in Ohio, call 440-236-8114 to talk with an experienced animal removal service and a local wildlife removal specialist in your neighborhood.
Bats come out in Ohio and are active March through September. Some Ohio residents call the Cottom's Wildlife Removal company to ask if one bat in their house means they have more.
CWR bat control experts advise our clients that there is a good chance there are more bats in the walls or attic, if one is seen inside the house. Bats rarely fly in through open doors and their presence on a wall or ceiling is probably an indication of a minor or major bat infestation.
A thorough inspection is recommended to find out if there are more bats in the house.
Humans and bats can live in peace with each other. Bats are flying mammals that are found in nearly every habitat throughout Ohio.
Ohioans should not fear bats simply because they enter attic spaces, construction gaps and wall voids looking for shelter. Most bites occur happen when people try to grab a bat with their bare hands.
The Ohio Division of Natural Resources classifies bats as a nuisance species. Some of the most common species of bats that the Cottom's Wildlife Removal company gets out of attics and homes in Ohio are colonial bats such as Big brown bats, Little brown bats and Mexican free-tailed bats.
According to Barbara French, a biologist with Bat Conservation International, many people have a few bats in their attic and never know it.
But a large colony of bats can become a noise or odor nuisance. Bats should not be allowed to enter interior living quarters.
Who Do You Call To Trap A Skunk In Ohio?
CWR's Ohio wildlife removal experts get snakes, skunks, opossums, woodchucks and groundhogs out from under houses and out of yards in Cleveland, Columbus, Toledo, Athens, Dayton, Youngstown and Cincinnati, Ohio.
If you want to find out how to get rid of a skunk on your property in Ohio as quickly as possible and how much it costs to have skunks removed, call 440-236-8114 in Cleveland, 614-300-2763 in Columbus or 513-808-9530 in Cincinnati. The Cottom's Wildlife Removal company is one of the best skunk trapping and removal services in Ohio.
If you are alarmed that you saw a skunk around your home or yard – or soil that has been dug up, call a local CWR office in Ohio 24/7 to schedule our professional skunk trapping and control services and we will get rid of them. We can also install shed and deck barriers, skunk proof fences, skunk exclusion barriers and animal proof deck skirting to keep skunks away.
CWR Ohio wildlife removal experts get skunks, opossums, woodchucks and groundhogs out from under houses, sheds, porches and out of yards. We know how to get rid of skunks by using live cage traps.
Our proactive skunk removal professionals easily seal openings under stairs, decks, sheds and porches with aluminum flashing, concrete, wire mesh and sheet metal to "exclude" skunks to keep them from denning and living under our client's structures. We can also install "skunk fencing" to prevent unpleasant "skunk situations." CWR wildlife experts get groundhogs out of gardens, yards and holes. We get opossums out of garages, roofs, houses, yards, attics, crawl spaces, cars, trees, gardens and walls.
How Much Does It Cost To Remove Bats?
Costs for bat inspections, bat removal, bat feces cleanup, bat sanitizing, bat guano decontamination, bat cleanup and bat exclusion services in Ohio start at $399. Rates for bat exclusion and bat proofing in Ohio start at $1,495. Bat guano removal costs start at $895 in Ohio.
Costs to remove a single bat from a house in Ohio starts at $399. The average cost of bat removal and bat exclusion for a one story house is $1,495 to $3,000, $1,995 to $8,000 for a two story house and $2,995 to $40,000 for a commercial building or church. Bat guano removal, decontamination and sanitizing start at $895 in Ohio. The cost to remove bats in walls starts at 1,495. Costs to get bats out of attics start at 1,495. Costs to remove bat guano from walls starts at $895.
Typical costs to remove bats from a home and to seal the entire house to prevent their return range from $2,000 to $5,000.
In Ohio, call CWR at 440-236-8114 in Cleveland, 614-300-2763 in Columbus or 513-808-9530 in Cincinnati to schedule an inspection and to get a written quote for CRW to get rid of bats and bat guano.
Promoting Smarter, More Humane And Non-Lethal Wildlife Management Solutions In Ohio
CRW is a professional nuisance wildlife control operator in Ohio that treats wild animals with respect. Folks in Ohio can count on CRW pest control technicians to get rid of wild animals, bats and birds quickly, affordably, safely and humanely. To find an answer to your wildlife problem, call or email CRW to ask for an inspection and an estimate or written quote.
Mice Inspections, Mice And Rodent Removal, Feces Cleanup, Decontamination And Damage Repair Services In Ohio
Humane And Ethical Wildlife and Animal Trapping, Control and Removal Services For Ohio Families
Family-Owned And Locally Operated Wildlife Control Company In Ohio
As a local family-owned and operated business in Ohio, we have dedicated ourselves to developing more humane and more effective solutions to the wildlife control industry and to our customers.
Humane Wildlife Removal, Trapping And Prevention Company Serving Ohio Homeowners And Property Owners
The company was founded In 1986 By Mike Cottom Sr. In Columbia Station, Ohio.
Hire A Local Professional In Ohio To Get Wildlife Out Of Your House Or Off Your Property
If you live in Ohio, the Cottom's Wildlife Removal company (440-236-8114) is a better choice than trying to remove wildlife and animals yourself. CWR is a reliable and experienced company that gets rid of mice, snakes, animals, squirrels, foxes, coyotes, groundhogs, raccoons, skunks, beavers, birds and bats through the use of humane live traps and a wide array of rodent excluders and one-way exit doors.
Our humane pest control expertise extends beyond the trapping, removal, repelling, deterring, exclusion, extermination and relocation of raccoons, squirrels, mice, groundhogs, rats, geese, skunks, rodents, snakes, bats, birds, sparrows, pigeons, woodpeckers and other dangerous nuisance animals from your home or business. We specialize in replacing attic insulation, attic cleanup services,  sanitizing homes, rodent dropping cleanup services and wildlife infestation disinfecting services.
Cleveland Wildlife Removal Services
Humane Wildlife Solutions In The Buckeye State Capital
Humane Wildlife Removal Services In Columbus, Ohio
CWR Cleans Attics After Raccoons, Squirrels, Bats, Birds, Mice And Rodents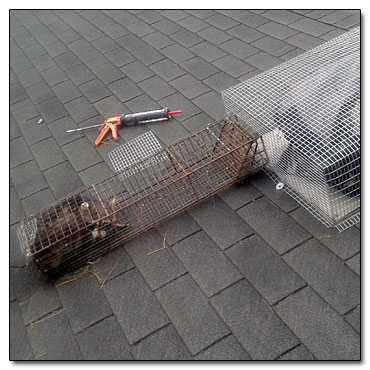 Although kids in Ohio think that raccoons look like cute cuddly bandits because of their signature black masks, adults know all to well that they are well adapted to urban living, are expert thieves and can be a nuisance – and a potential health hazard.
Before you try to clean an attic after a raccoon infestation, you have to first get rid of raccoons and keep them out. You can hire a professional raccoon removal and exclusion service such as the Cottom's Wildlife Removal company or do-it-yourself.
Please do not use an attic fogger, bug bomb or a smoke bomb to get rid of raccoons because it is not humane. The most humane way to get rid of raccoons in an attic or chimney is to use a one-way door and exclude them from returning.
Learn how you sanitize an attic after rodents, here. Get a quote for raccoon attic cleanup costs, here. Request raccoon cleanup services, here. Find out about attic cleanup and decontamination, here. Schedule a time to have your attic inspected for raccoon damage, here.
Schedule a time for attic cleanup services near Cleveland, Columbus or Cincinnati, Ohio, here. Find out how to clean up after a raccoon, here.
Watch a video from the Humane Society of the Unites States to learn how to humanely get raccoons out of an attic, here. Get tips on cleaning an attic after a raccoon, here (PDF).
The hollow smoky compartments in chimneys are similar to burned out hollow trees which are popular with pregnant raccoons. The raccoon removal and attic cleanup experts at the Cottom's Wildlife Company are proficient at removing raccoons from chimneys in Ohio homes. CWR raccoon removal specialists get raccoons out of roofs, attics, yards, chimneys, garages, walls, garbage and out from under decks in Cleveland, Columbus and Cincinnati.
The professionals at the Cottom's Wildlife Removal firm have been cleaning up attics after raccoons, removing bat guano from attics and getting rid of animal feces in attics in Ohio homes since 1986. CWR pest control technicians also provide rodent dropping cleanup, sanitizing and disinfecting services for Ohio homeowners.
After raccoons have invaded an attic, odor removal services are frequently requested by CWR customers. For animal feces removal and attic cleanup services in Columbus, Ohio please call CWR at 614-300-2763.
CWR wildlife damage management specialists safely repair attics, soffits, gutters, siding, shingles, roofs, chimney caps and vents for Ohio homeowners. Get more information about attic repair and decontamination services in Ohio, here.
Snake Trapping, Removal And Control Services In Cleveland, Cincinnati And Columbus, Ohio
If you live in Ohio and see a snake in your home, yard, attic or basement – don't freak out. It is "probably" not poisonous. Stay calm, find your phone and call the Cottom's Wildlife Removal company at 440-236-8114 in Cleveland, 614-300-2763 in Columbus or 513-808-9530 in Cincinnati. CWR gets rid of snakes fast.
Talk with an experienced and reliable snake removal expert near you in Ohio about pest control for snakes and how to get rid of a snake den. Snake removal costs in Ohio start at $399 and can be explained over the phone and you can schedule an appointment for snake trapping. Find out what to do about snakes, here.
Hire The Best Bat Control Company In Ohio
It is recommended that Ohio homeowners call a specialty bat control company to inspect their home if they see a bat inside a living space.
CRW is a local (Ohio only) bat control service that does not exterminate bats or use live traps to catch bats. The wildlife professionals at CRW will not kill your bats. Rather, bats are safely removed from homes and buildings in Cleveland, Columbus, Toledo, Dayton, Canton, Mansfield, Hamilton, Springfield, Lancaster and Cincinnati, Ohio through the wise use of bat exclusion processes and devices.
CRW bat control "wizards" use multiple bat exclusion processes, one-way bat doors (bat valves), bat exclusion devices, funnels (cones), netting and tubes to get bats out.
The 6 bat removal masters (pictured here) that work at the Cottom's Wildlife Removal company certainly know the tricks to getting rid of bats in houses. One secret trick to get rid of a single bat in a living space is to open a window or door, eureka!
These 6 gentlemen are very well educated for performing bat exclusion, bat eviction, bat venting and bat poop cleanup services. Alex, Kyle, Nathan, Mike, Tyler and Jason know how to clean environments contaminated with bat droppings in residential and commercial structures. CRW bat control specialists know how to minimize the potential for transmission of white-nose syndrome (WNS) when handling bats. They take all the necessary precautions when handling bat waste.
Professional Pigeon Removal Services In Ohio
Sanitizing, Disinfecting And Decontamination Services For Wildlife, Rodent, Bird, Bat And Animal Infestation Problems
We remove the harmful and lingering effects of wildlife infiltration to your health and your home by decontaminating infected areas such as attics.  Our company is licensed by the Ohio Division of Wildlife and we are insured, bonded and certified by the National Wildlife Control Operators Association to keep your home safe from damages and health issues related to animal and bird infestation. If you are having wildlife problems or concerns, let us know about them and we'll be there…because "Cottom Cares!". Find out more, here.
Contact CWR To Schedule An Inspection, To Request A Written Estimate And To Request A Service Visit From Ohio's Premier Wildlife Control Operator
Wildlife Rehabilitators
Posted On YouTube On January 12, 2018 By OhioDNR [OhioDNR.gov]
Who Do You Call When You See An Injured Animal In Ohio?
Learn what you can do if you believe a wild animal in Ohio is orphaned or injured, here. The goal of wildlife rehabilitation is to provide professional care to sick, injured, and orphaned wild animals so ultimately they can be returned to their natural habitat. Wildlife rehabilitation is the treatment and care of injured, orphaned, or sick wild animals so that they can be released back to the wild. Find out if wildlife trapping and wildlife relocation is the best option, here.
Some concerned citizens in Ohio want to know who to call for injured wildlife. If the animal has bleeding, broken bones or another obvious injury – you can bring the animal to Ohio Wildlife Center's Hospital during open hours. See rescue and transport instructions.
Ohio wildlife officials rescue injured bald eagles. Wildlife lovers in Cleveland, Columbus, Toledo, Dayton, Canton, Athens, Marietta, Ashtabula and Cincinnati search online for a local wildlife rehabilitator near them to take care of an ill, injured or orphaned animal. Get phone numbers for a wildlife rescue service or wildlife rehabilitation center near you in Ohio, here. Wildlife rescue services are available near Cleveland, Columbus, Cincinnati, Dayton, Dublin, Toledo, Akron, Canton, Troy, Lima, Mansfield, Zanesville and Lake County.
Wildlife Relocation Options In Ohio
Wild animal babies in Ohio are unintentionally orphaned and too often die of starvation, because their mother is trapped and removed. People and wildlife can peacefully coexist in most situations. However, there may be times when conflicts arise. Get a phone number for a local wildlife rescue, permitted wildlife rehabilitation services or a wildlife rehabilitation center near you in Ohio, here. Hire a wildlife removal professional in Ohio that uses humane and effective practices to remove raccoons, bats, groundhogs, birds and skunks. Download the "Humane Wildlife Conflict Resolution Guide" from The Humane Society of the United States, here.
Found An Orphaned Or Injured Baby Wild Animal? [Information From The Humane Society Of The United States]
How to tell if baby animals are orphaned, injured or perfectly fine—and what to do if they need your help
It's common to see baby wild animals outside during spring, as a new generation makes its way into the world. Baby wild animals might seem like they need our help, but unless the animal is truly orphaned or injured, there is no need to rescue them. These tips can help you decide whether to take action.
Signs that a wild animal needs your help
The animal is brought to you by a cat or dog.
There's evidence of bleeding.
The animal has an apparent or obvious broken limb.
A bird is featherless or nearly featherless and on the ground.
The animal is shivering.
There's a dead parent nearby.
The animal is crying and wandering all day long.
If you see any of these signs, find help for the animal. If necessary, safely capture and transport them to the appropriate place for treatment. Read more here.
Municipal, City And County Animal Control, Animal Care, Animal Rehabilitation And Animal Rescue Services In Ohio
Wildlife Rescue Services And Local Wildlife Rehabilitators In Ohio
Request An Estimate. Schedule An Inspection or Schedule A Service Appointment In Ohio