Ohio's Bat Removal Experts Since 1986
Removing Bats & Restoring Your Home
The Cottom's Wildlife Removal company provides professional bat removal, bat guano removal, attic clean up, bat exclusion, attic remediation, sanitizing, decontamination and insulation replacement services in all 88 counties in Ohio. It's illegal to harm, exterminate, euthanize, trap, poison or kill bats in Ohio for any reason unless a bite or potential exposure to rabies has occurred.
Bat Removal Efforts Year-Round
Despite the Bat Removal Blackout Period from May 16th through July 31st, the professionals at Cottom's Wildlife Removal can assist homeowners year round. Outside of the blackout period, Cottom's removes bats and bat colonies from structures and places exclusion devices to keep them out. During the blackout period, Cottom's can serve homeowners by offering inspections, confirmations of bat presence, cleanup and repair, and schedule bat removal for after the blackout period.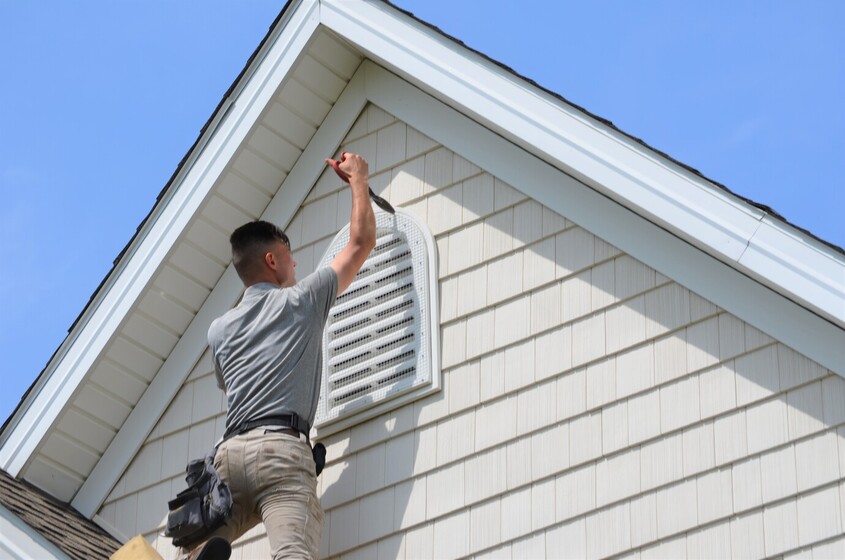 Contact Us for Your Bat Removal Needs
COTTOM'S WILDLIFE REMOVAL
Reviews from Customers Who Used to Have an Animal Problem
Nate was just here doing a monthly service and spent time giving me a status of activity and sharing knowledge. Everyone at this company is knowledgeable, professional and friendly. Hard to find this level of service any more, so it is so refreshing when you find a company like this!
Nathan was very professional. He observed and fixed my issues and even chased a bird around my attic that has been driving me insane. He also went around the property and got me quotes for various other issues that I've been having.
Martin Addante
2022-05-26
This is the second time I've had them remove birds from my house. They came out the same week I called and were extremely professional when they got here. I had starlings making a nest this time and Cottom's removed them without having to kill any.
I was impressed from the initial call to the inspection. Although nothing was found it gave me a peace of mind.CB
Very professional and easy to work with. Communicated well.
Followup Review ***** Seven months past since Cottom's Wildlife Removal convinced squirrels and chipmunks to leave our home. Spring is finally here, our 92 year old Tudor home is as quiet as can be. Nate and Jason were methodical in their search for access points. They sealed all but one opening and provided a one way path for the homesteaders to leave. Today, the home repairs are not noticeable and the squirrels and chipmunks are in their own habitat. Thank you Nate, Jason and Cottom's Wildlife Removal.
Had an uninvited house guest (bat).Did some late night research and called Cottom's the following morning. Spoke with Jessica who was extremely helpful and set up appointment for them to come out and do an inspection unfortunately they had a pretty full schedule so I was a couple days out but Jessica indicated if there was a cancellation she would call me and get me on the schedule if it worked for me. They did have a cancellation and I was moved up to the next day. Alex and Haden came out to the house (very respectful of the house including wearing booties when inside doing the inspection) and did the inspection for potential entry points and did find a potential entry point and provided an estimate to eliminate the potential entry point. At this point not sure as to what I am going to do as it deals with the fireplace (outside) and I have another contractor coming out to do chimney cleaning and inspection. No pressure to say yes now and left me the proposal for consideration. Would not hesitate to contact them again for any type of of wildlife problem.
Cassandra Kovacs
2022-04-27
I received a call back within a half hour. Was scheduled for the inspection/plan. They showed up on time and then returned a couple days later like was discussed. No animals were harmed. I'm very happy with the results and will recommend you to others.
Jason and Tyler are excellent and professional employees
COTTOM'S WILDLIFE REMOVAL
Our Animal Exclusion Experts