Wildlife Control And Animal Removal – Columbus, Ohio – Call 614-300-2763 For Service
Schedule An Inspection Or Request An Estimate For Animal Removal, Raccoon Removal, Bat Or Bird Removal At A Franklin County Home Or Business | Email Info@mcwildlife.com For Information
Cottom's Wildlife Removal company provides services for Columbus, Cleveland, Akron and Cincinnati Ohio homeowners.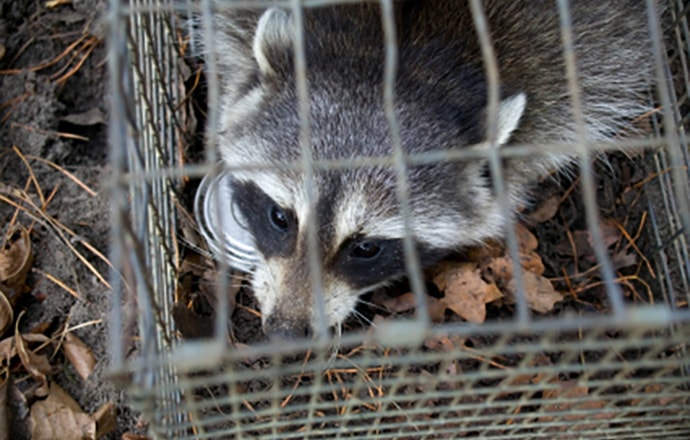 Cottom's Wildlife Removal is a local, family-owned and operated company that has been responding to the wildlife control, animal removal, critter decontamination and damage repair needs of families and commercial property owners throughout  Ohio since 1986.  We provide estimates for the following services.
Request a home or building inspection, here. Schedule an animal removal, here. Get a quote for wildlife control, here.
Complete The Form Below or Call 614-300-2763 To Request Animal Control Or Wildlife Removal Services In Columbus and Central Ohio
Buckeye State Wildlife Solutions
Raccoon Trapping And Removal Services In Ohio 
If you want to find out how much does raccoon removal, raccoon trapping or raccoon control cost or how you permanently get rid of raccoons in Columbus, Ohio, call 614-300-2763. To find out if animal control will remove a raccoon in your neighborhood in Columbus, Ohio or Franklin County call 614-300-2763 or email info@mcwildlife.com.
Franklin County Animal Care And Control
Contact the Franklin County Department of Animal Care and Control, here. They provide field animal control services to the citizens of Franklin County twenty-four hours a day, every day of the year. Call 614-525-3400 for more information.
How Do To Get Raccoons Out Of Your Attic [In Ohio]
Wildlife And Animal Trapping, Control And Removal Services For Ohio Families And Businesses
For information on costs for humane nuisance animal removal and pest control in central Ohio call 614-300-2763 or email info@mcwildlife.com. Cottom's Wildlife Removal company is fully licensed and insured in Ohio. Raccoons, squirrels, rodents and bats are commonly removed from homes in Columbus, Ohio and throughout Franklin County, Delaware County and Fairfield County. Cities served include Dublin, Upper Arlington, Worthington, Westerville, New Albany, Grove City, Pickerington, Hilliard, Gahanna and Reynoldsburg.
Have You Seen Raccoons, Skunks And Coyotes In Dublin? Don't Worry
By Sarah Sole | THISWEEKNEWS.COM | Posted February 10, 2019
Have you spotted a raccoon in a tree or scurrying around during the day? If so, you aren't the only one. The Dublin Police Department has received a few calls recently from residents who have reported seeing them. All is well, according to Barbara Ray, Dublin's nature-education coordinator, as long as that raccoon seems to be doing something, such as resting, eating or traveling. However, if the animal is loitering, moving funny or confused, Ray said, it might be sick or injured, and residents should call the Dublin Police Department's non-emergency number, 614-889-1112. Read more here.
How To Get Raccoons Out Of Your Chimney
Raccoons live in chimneys as well as attics. It is a piece of cake for a raccoon to climb down the chimney flue. In the spring and summer months, many Columbus, Ohio homeowners discover that they have one or more raccoons trapped or living in their chimney.
If a mother raccoon sees an uncapped fireplace chimney or furnace venting chimney, she envisions the perfect nursery. Horizontal "smoke shelves" in fireplace chimneys are a safe sheltered place to give birth, nestle with her kits and raise her young until they are old enough.
To learn how to get raccoons out of your chimney, watch this video. After the raccoon has been removed, the nesting debris should be removed and a chimney cap should be installed. To find out how much it costs to remove raccoons from a chimney in Columbus, Ohio call 614-300-2763.
Bird Netting And Bird Spike Installation Services
Cottom's Wildlife Removal & Environmental Service is a licensed and authorized bird netting installation contractor and bird spike installation service that provides bird removal, bird netting installation and bird control services to companies throughout central Ohio and Columbus, Ohio.
Learn About The Ohio Wildlife Center Here
The Ohio Wildlife Center is dedicated to fostering awareness and appreciation of Ohio's native wildlife through rehabilitation, education and wildlife health studies. The organization is a 501c3 nonprofit that operates the state's largest, donation-supported Wildlife Hospital with on-site veterinary care.
They serve the local community and state in wildlife rescues and rehabilitation. If you have found a wild animal and need to know how to help it, go to https://www.ohiowildlifecenter.org/found-an-animal/.
Since its creation in 1984, Ohio Wildlife Center's animal hospital has provided care and treatment for sick, injured or orphaned native Ohio wildlife. Wildlife from more than half of Ohio's 88 counties are treated, and more than 7,500 animals from nearly 175 species are admitted annually.
Will President Biden Work To Protect Animals?
Posted On YouTube By The Humane Society of the United States On January 27, 2021 [HumaneSociety.org]
The Humane Society of the United States is the nation's most effective animal protection organization.
How to Evict Your Raccoon Roommates | National Geographic
Posted On YouTube On April 29, 2016 By National Geographic [NationalGeographic.com]
See how researchers humanely remove raccoons from house attics and crawl spaces. Wild raccoons are adaptable creatures that find cities to be rich in food and shelter. They move into homes and other buildings, which often leads to conflict with their human neighbors. With the help of high-tech cameras, National Geographic grantee John Hadidian is studying raccoon behavior in order to develop ways to evict raccoons from human dwellings while enabling them to survive in the urban habitat.