Finding critters in your home isn't just a nuisance. It can be unsettling, confusing, and frustrating. As a wildlife removal professional, I know how troubling it can be to feel that your home has been invaded by animals, especially if you're not sure how they got there or what it means for your family.
Bringing peace-of-mind is an important part of my work, so I always want to leave customers feeling confident and informed. It puts people at ease when I take the time to separate from fiction, explaining the problem and my plan.
I am excited to share tis information with homeowners and animal removal professionals alike in a new way through Cottom's Critter Corner. This series will be a forum for me to share the knowledge I've developed in my years of on-the-ground experience in wildlife removal and home restoration. You can expect posts on the biggest topics on property owners' minds in the world of human-wildlife conflicts.
About Mike Cottom Jr.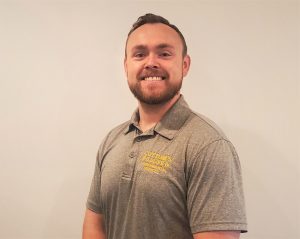 Mike Cottom Jr. has been learning the ropes of the animal-removal business since childhood, accompanying his father Mike Cottom Sr. on service calls and bringing snakes to show-and-tell. In high school, he started taking responsibility for smaller jobs, building first-hand experience in the day-to-day operations of the business. At Baldwin Wallace University, he studied business and communication skills, eaming his degree in Public Relations in 2012.
After graduating, Mike Jr. began full-time work as an expert Service Technician, using the techniques developed by his father over the course of three decades in the business. He is now a co-owner alongside his father, taking the lead on operations and financial management. He keeps his eyes on the future of the business, working with Mike Sr. on strategic planning and long-term dreams.
For questions, media requests, or speaking inquiries, Mike Cottom Jr. can be reached through Cottom's Wildlife Removal and Environmental Services, LLC at 216-236-8114.